Sunny Hostin's Take On Kanye West's Grammys Performance Ban Draws Outrage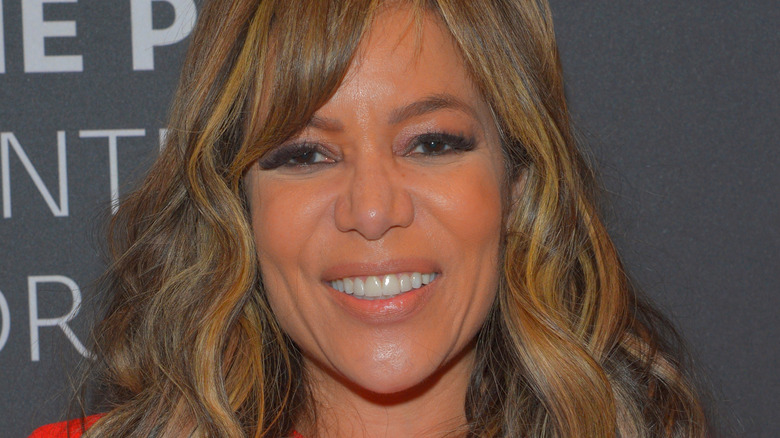 Ron Adar/Shutterstock
Due to what has been described as "concerning online behavior," Kanye "Ye" West's performance at the Grammy's was canceled, according to The Blast, so of course the hosts of "The View" had something to say about it. As is "The View" way, not all of the hosts' opinions were greeted favorably. 
Let's start with recapping some of that "concerning online behavior," which includes, of course, Ye's frequent uploading and deleting of Instagram posts that appear to be threatening and harassment of his ex-wife Kim Kardashian and her boyfriend Pete Davidson. Ye was also temporarily banned from Instagram, according to NME, after he responded to "The Daily Show" host Trevor Noah's criticism with an Instagram post that included racial slurs directed at the comedian. Noah, by the way, is slated to host the Grammy awards this year. But Noah has also tweeted, "I said counsel Kanye not cancel Kanye."
The conversation about the issue on "The View" quickly became heated, but not as heated as the online reaction to it. 
Sunny Hostin doesn't believe in 'cancel culture'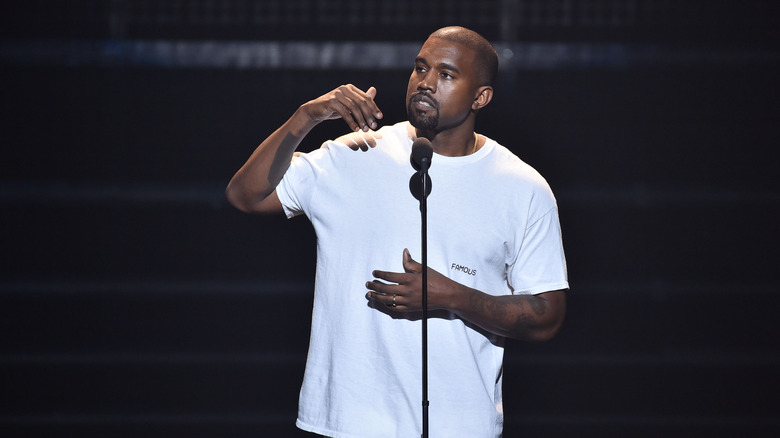 Theo Wargo/mtv1617/Getty Images
Opening the March 21 discussion on "The View," Ana Navarro said that while she agrees Kanye "Ye" West should get counseling, he's been acting up on social media for months now and nothing has been done. "How long is this going to go on and how long are we going to say poor Kanye, he just needs to be counseled while other people are being dragged through the mud," she asked. But Sunny Hostin disagreed, saying she didn't think he should be barred from performing his art. "I believe in consequence culture, I don't believe in cancel culture," she said, adding that she thinks he's being stigmatized because of his mental health. Twitter, to put it mildly, disagreed.
"Sunny I would love to know your opinion if Kanye West called you the n-word on Twitter and threatened your family. Like he is doing to other people," one person tweeted. "She doesn't know what he's capable of. There are a lot of dead women who died at the hands of a first time killer," wrote another. Another person called Sunny's comments "a little WTF," pointing out, "The average person that has a mental illness doesn't get the grace that Kanye gets." Tweeted another, "Beloved. I usually agree with you however I think him being banned from performing this one time is consequence culture in action." 
It's important to note Ye isn't barred from attending the ceremony, where he's up for five awards. Whether he'll attend remains to be seen.