Paris Jackson's Music Career Isn't Going As Well As She Likely Hoped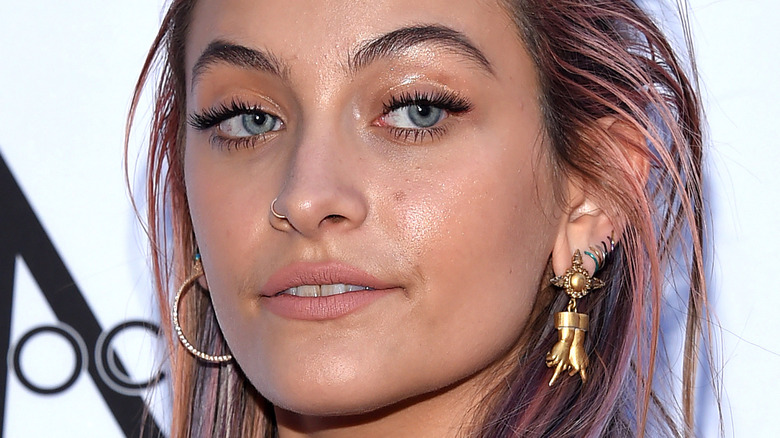 DFree/Shutterstock
Sometimes it's hard to follow in your father's footsteps — especially when your father was Michael Jackson. The 50-year-old met an untimely death in June 2009. Michael suffered a massive heart attack caused by a lethal mix of drugs that his shady physician, Dr. Conrad Murray, administered to help him sleep, per iNews. The singer's death left millions of fans distraught worldwide. It also left his three children fatherless. 
Express reports that his mom took custody of Prince Jackson, Paris Jackson, and Blanket Jackson, as per Michael's will. But, as was often the case throughout Michael's life, scandals, controversies, and family feuds raged on after Michael's death. There were custody battles, financial fights, courtroom showdowns, bizarre kidnapping accusations, and allegations of neglect. Few things are ever clear-cut and straightforward for the Jackson family.
Still, one thing that is indisputable is the musical legacy that Michael left behind. According to Songwriters Hall of Fame, Jacko penned more than 200 songs. He won 13 Grammy awards, and "Thriller" still holds the record for the best-selling album ever. So, yeah, Michael's death resulted in some mighty large shoes to try and fill. That hasn't stopped his second-born from trying, though. Paris first dipped her toe into the fame pool with some acting and modeling. Then, per Biography, she released her debut album, "Wilted," in 2020. However, despite receiving some rave reviews, Paris' music career isn't going as well as she likely hoped.
Inside Paris Jackson's Sin City calamity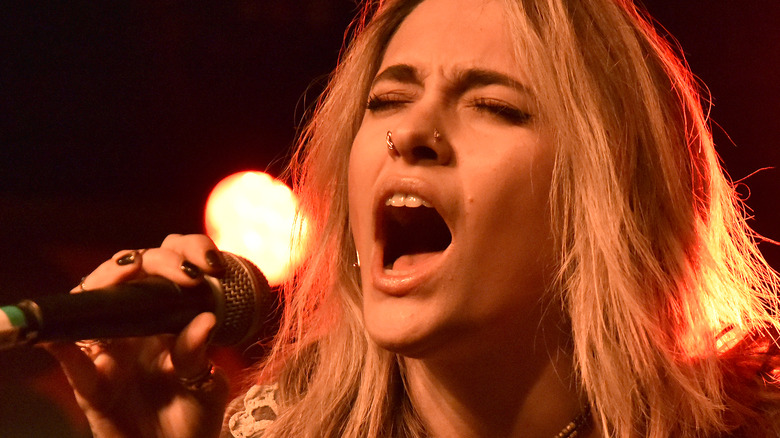 Tim Mosenfelder/Getty Images
Per the Daily Mail, Paris Jackson put the pedal to the rock metal when she was the guest opening act in Las Vegas for Patrick Droney's nationwide tour. Sadly, despite giving it her all, the audience at Sin City's The Space comprised "roughly 30 concertgoers." According to the venue's website, the "community-driven, charity-based arts complex" boasts 3,000 square feet of performance space which, per Social Tables, allows for a maximum capacity of around 500 people. Ouch.
Adding further to the indignity, Melodic Magazine claims tickets for Droney's "State of the Heart" tour have been selling like hotcakes. They report that his Boston performance was packed to the rafters. Launching a new career, though, especially in the notoriously competitive and challenging music industry, isn't a walk in the park, no matter your last name.
Just ask Lisa Marie Presley, the daughter of the "King of Rock" who, ironically, was married to Paris' "King of Pop" dad for a hot minute, per the New York Daily News. The aspiring musician appears to be taking it in stride, though. Paris told Billboard during SXSW that the upcoming solo tour she's about to embark on will offer a whole new vibe. "Instead of making the audience cry I'm gonna make them jump, which is fun," Paris vowed. Hopefully, there'll be more than 30 of them to jump up, jump up, and get down.