Who Inherited Michael Jackson's Fortune After His Death?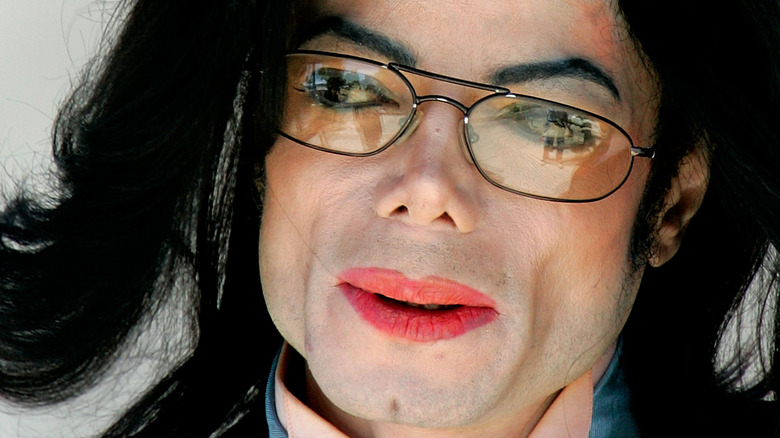 Carlo Allegri/Getty Images
There's no denying that Michael Jackson is one of the most successful and most celebrated artists of all time. Forbes notes that he earned a whopping $4.2 billion throughout his entire solo career, with about half of that being made after his untimely death in 2009. It has been more than a decade since the King of Pop has passed, but he remains the highest-paid deceased celebrity today, raking in $48 million annually, per Forbes. His music catalog, along with a deal with Sony, makes up more than 70% of that figure.
Then again, it's also no secret that Jackson was deep in debt at the end of his life. Billboard reported that the star had roughly $400 million of debt at the time of his death. So, what's going on with the Jackson estate now? Who inherited the fortune he left? And is there even any money left in the first place? Read on to find out.
Michael Jackson's remaining fortune went to his family charities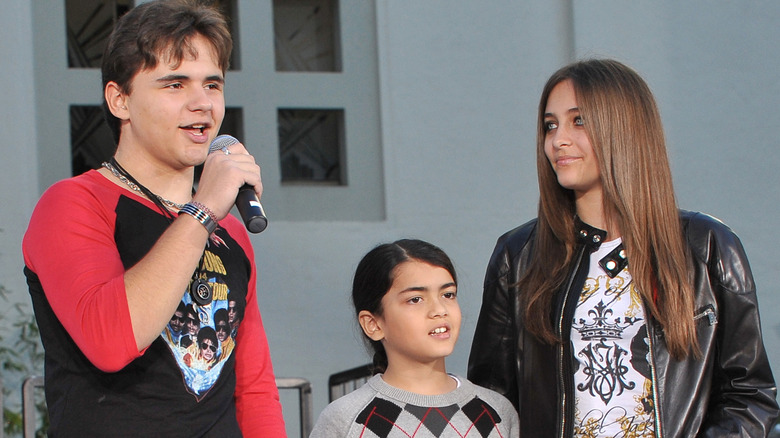 Jaguar PS/Shutterstock
Per ABC News, money from a trust set up by Michael Jackson was distributed to his mother, Katherine, his three children, Prince, Paris, and Bigi, and various charities. His mother received 40% of his wealth, his children received 40%, and 20% went to the unnamed charities.
A report from CNN notes that Katherine petitioned to receive $26,804 a month to pay for her assistant, driver, housekeeper, clothing, and entertainment. The budget for his children was mostly kept out of public access for their safety, but the documents revealed that they get a combined payment of at least $60,000 a month. $14,600 went to people who looked after them, and they each received $13,260 per month for entertainment and other expenses.
Given how Jackson continues to earn post-death, it's unclear how his earnings are distributed among his heirs — but it's safe to say that his mother and children are living comfortably.
Michael Jackson wasn't as rich as people thought he was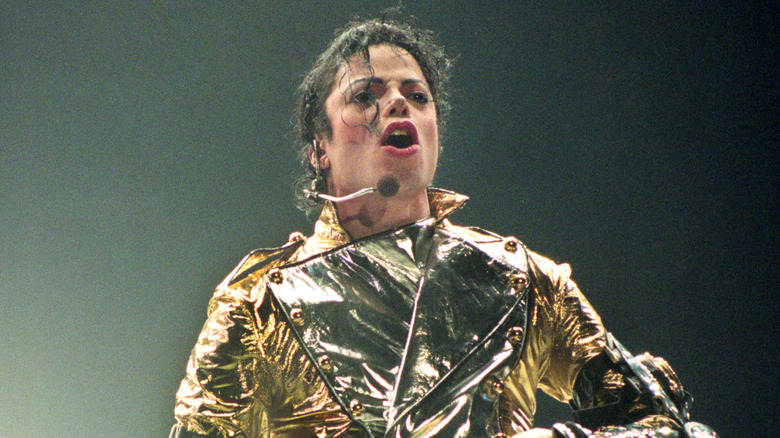 Phil Walter/Getty Images
To say that Michael Jackson was successful would be an understatement. Per MTV, he sold over 750 million albums throughout his career, won 13 Grammy Awards, had 47 tracks included in the Billboard Hot 100, and was inducted into the Rock and Roll Hall of Fame two times. Jackson also owned a ranch worth $19.5 million, and had a lot of other ventures and assets, like a clothing line and The Beatles catalog. One might think that all these things made the star bask in wealth, but apparently, he wasn't as rich as the public thought he was because of his lavish lifestyle. 
Jackson was apparently a big overspender, and that led to financial ruin. "I think that Michael never had any concept of fiscal responsibility ... He was an individual that had been overindulged by those that represented him or worked for him for all of his life," Jackson's former financial advisor Alvin Malnik told The New York Times in 2006. "There was no planning in terms of allocations of how much he should spend."
In a recent ruling, Variety reported that a U.S. tax court judge ruled that Jackson's image was worth only $4 million at the time of his death — a far cry from the $161 million valuation by the IRS in 2009. This eased the burden on Jackson's heirs by reducing the estate tax bill they would have to pay. And even thought Jackson was worth less than most people believed, his mom and offspring are still well taken care of.