The Real Reason Stormy Daniels Has To Pay Donald Trump $300,000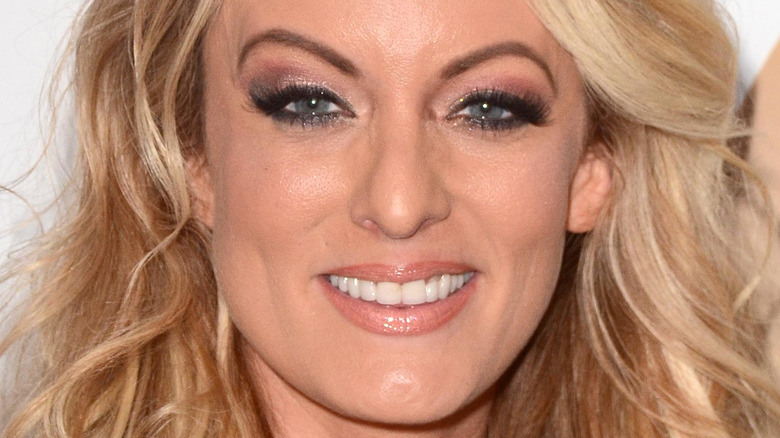 Kathy Hutchins/Shutterstock
Stormy Daniels' association with Donald Trump is no secret, and now she's being ordered to fork over an eye watering sum to the former president. But before we get to that, let's roll it back to the contentious relationship these two have and the initial allegations that led to what could potentially be the end of a years-long battle in court.
The courtroom battle began in 2018 when the former adult film star claimed she and Donald had an intimate encounter in 2006 — while he was married to Melania Trump – after which she alleged she was paid $130,000 by Donald's lawyer, Michael Cohen, in order to stay quiet about the supposed cheating scandal. Those allegations were all detailed in bombshell report by The Wall Street Journal, though Donald's and his team have always denied the allegations, shutting down claims he was ever intimate with Daniels.
There was plenty of back and forth between the two parties since then, with one of the most notable developments in the legal drama coming in 2018 when Cohen was sentenced to three years in prison after it was confirmed he had paid Daniels the six-figure sum. In 2022 though, it's Daniels who is being ordered to hand over the cash after it was ruled she must pay Trump $300,000.
Stormy Daniels' payout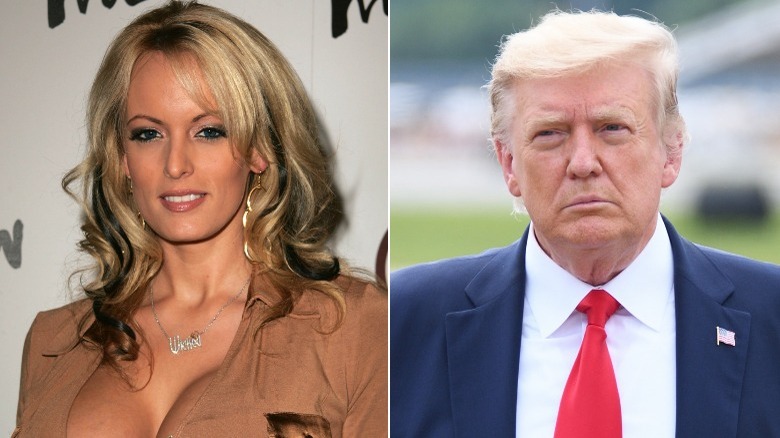 s_bukley & Evan El-Amin/Shutterstock
A March 18 ruling confirmed that Stormy Daniels has to pay out almost $300,000 to Donald Trump, as she has been ordered to cover the cost of his attorneys' fees, according to CNBC. That was decided by a federal appeals court after Daniels initially tried to get the decision in her defamation lawsuit overturned. Trump seemed pretty happy with the result, and made that very clear in a statement.
"The lawsuit was a purely political stunt that never should have started, or allowed to happen, and I am pleased that my lawyers were able to bring it to a successful conclusion after the court fully rejected her appeal. Now all I have to do is wait for all of the money she owes me," Trump said, claiming he didn't believe that "The Fake News" would report on the ruling. He also described the legal decision as being "a total and complete victory and vindication for, and of me."
Daniels has spoken at length about her alleged encounter with Trump on multiple occasions, including in May 2018 when she spoke in detail about their supposed interaction to In Touch and agreed she viewed it more as a business transaction than anything romantic. "Whether you're a fan of his or not, which I never really was, you gotta admit he's pretty fascinating," she said at the time.