Putin's Alleged Lover Is In An Extremely Tricky Situation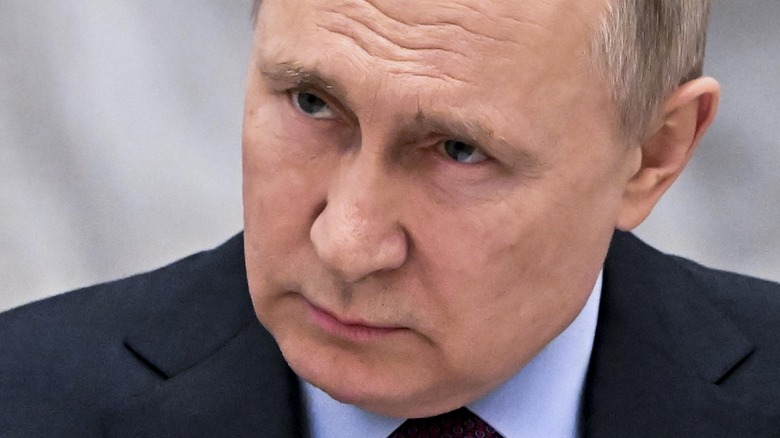 ApostolisBril/Shutterstock
What do you do when your (alleged) boyfriend and the (alleged) father of your children decides to invade a neighboring country, potentially starting another world war, and causing the President of the United States Joe Biden to call him a war criminal? If anyone has any advice, they should perhaps try and let Alina Kabaeva — the former Olympic gymnast widely believed to be Vladimir Putin's lover (though the two have never officially confirmed the relationship) — know what it is. 
We assume that being in a relationship with possibly the most hated and dangerous man in the world poses some problems in the best of times, and it doesn't look like things are getting better for Kabaeva any time soon. Though no one knows for sure, she is thought to be hiding out in Switzerland, according to Fortune, and there is a petition gathering steam to have her and her children ejected from that country and for her to be stripped of her Olympic medals. Plus, it now appears that even her friends are making a pretty huge request from her.
Vladimir Putin's alleged lover is being asked to intervene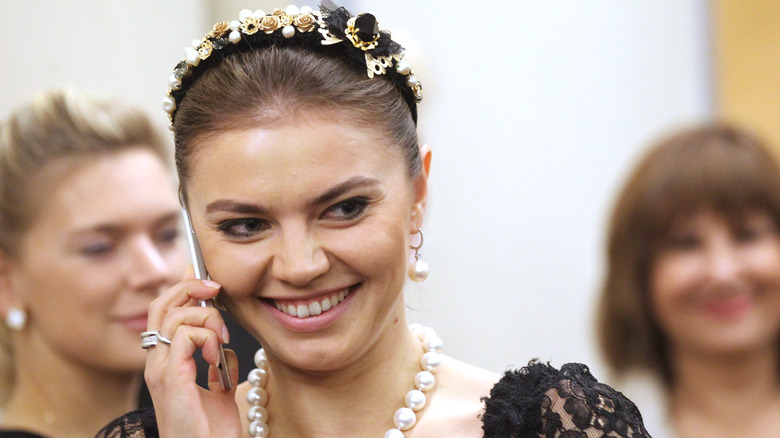 Sasha Mordovets/Getty Images
Apparently, as Alina Kabaeva is (allegedly) dealing with possible deportation from Switzerland, her friends have been urging her to try and convince her (alleged) lover, Vladimir Putin, to stop with all the war stuff. According to an unnamed source speaking to Page Six, "Alina's female friends are begging her to fly to Putin and persuade him to end the war. He doesn't seem to be listening to anybody, but perhaps he might listen to her." There is, of course, a hitch to this plan; as the source noted, "Putin is surrounded by rings and rings of security. Alina says she doesn't know if she can get to him — and even if she does, she doesn't know if she'll be able to get out again to be with their kids." Seems like a big ask. 
Though she may be incredibly famous thanks to her status as a world champion gymnast and rumored ties to Putin, Kabaeva is also incredibly mysterious, according to Newsroom. Page Six also reported that, according to another anonymous source, Kabaeva is believed to have a number of fake passports on hand. Everybody knows who she is, but nobody seems to know anything about her.