Anne Hathaway Gets Candid On The Possibility Of Having Another Kid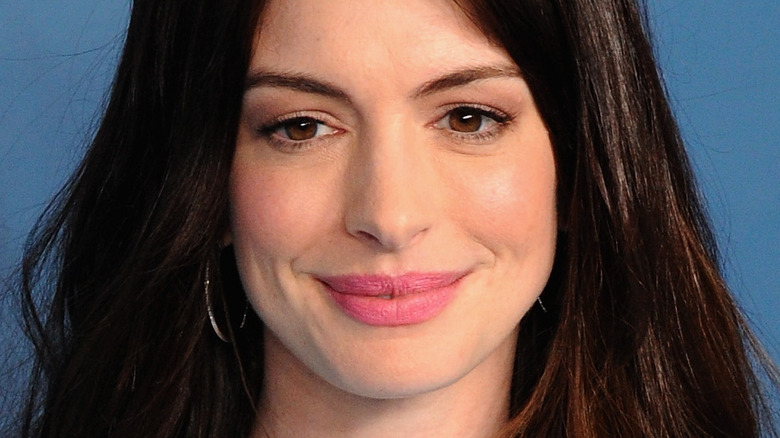 Albert L. Ortega/Getty Images
The world knows Anne Hathaway as a prolific actor, but what people don't see is when the cameras stop rolling, she's a doting mother of two children. The "Princess Diaries" star has two sons with her husband Adam Shulman, and according to the actor, her life fundamentally changed when she became a mom.
"Before I had my son, I sensed this pressure to fill my schedule. If I wasn't working, I felt like I was wasting time," she told People in 2019. After becoming a mom, Hathaway's outlook on work is much different. "Now I know I have to build in breaks in my year, and there are times when I'm just not available to work because it's important for me to be home with him," she explained. "I make more time for the things that matter to me because suddenly I have more time."
Hathaway echoed this sentiments about motherhood changing her life in her latest interview with the WSJ. Magazine. The actor, who currently stars as WeWork's Rebekah Neumann in the Apple TV+ series "WeCrashed," said she didn't feel complete until she gave birth to her first child. "I didn't feel fully landed and fully here until I was a mom," she said. "It's not like I was lacking integrity, but it made me want to be completely, on every level, true to my word." Hathaway clearly enjoys being a mom. In fact, she and Shulman are looking toward having another baby.
Anne Hathaway says pregnancy isn't 'all positive'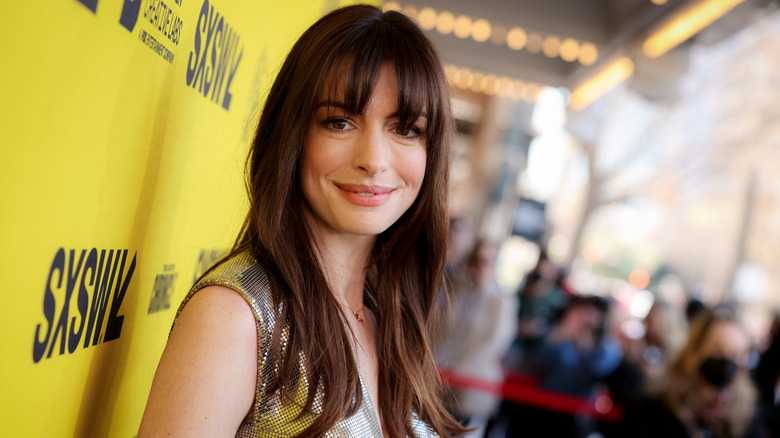 Rich Fury/Getty Images
Anne Hathaway revealed that adding another child to the family is in her plans with husband Adam Shulman, but she admitted that it's easier said than done. The actor told WSJ. Magazine that the media usually makes it seem that expanding a family is easy, but in reality, it's not all sunshine and rainbows. "There's this tendency to portray getting pregnant, having kids, in one light, as if it's all positive," she shared with the mag. "But I know from my own experience ... it's so much more complicated than that." Hathaway went on to express comfort in sharing those challenges with other moms so she's "not isolated" in her pain.
Hathaway previously opened up to the Associated Press in 2019 about her struggles with fertility. "I think that we have a very one-size-fits-all approach to getting pregnant," she began. "And you get pregnant and for the majority of cases, this is a really happy time. But a lot of people who are trying to get pregnant: That's not really the story." She added that she's supportive of the women going through fertility struggles. "I was just aware of the fact that when it came time to post that I was pregnant, somebody was going to feel even more isolated because of it," she added, referring to her pregnancy announcement in 2019. "I just wanted them to know they have a sister in me."