The True Meaning Behind Dua Lipa's Name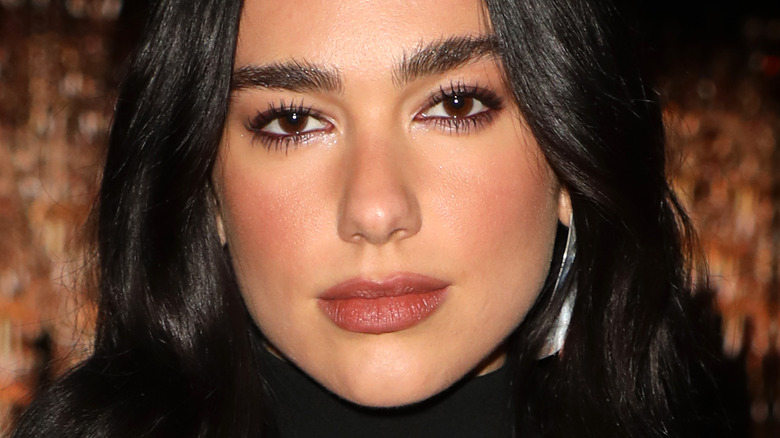 Lia Toby/bfc/Getty Images
Dua Lipa is an English singer-songwriter who originally signed to Warner Bros. Records UK in 2014. Her first single, "New Love," dropped the following year, two years before her eponymous debut studio album. The singer released her sophomore album, "Future Nostalgia," in 2020 and effortlessly became a quarantine queen, with her songs taking over both streaming and social media during the peak of the COVID-19 pandemic.
Now known for popular singles "New Rules" and "Don't Start Now," among countless other hits, the "Levitating" singer has found massive international success. As of this writing, she has taken home six BRIT awards and three Grammys, with a plethora of pop hits under her belt.
Lipa's fanbase continues to grow exponentially with supporters from around the world gravitating towards her personality and catchy singles. With over 80 million followers on Instagram alone, it's clear that both her music and her name have taken the world by storm. And with new fans constantly joining the community, there are a few repeated questions that get asked.
What is Dua Lipa's real name?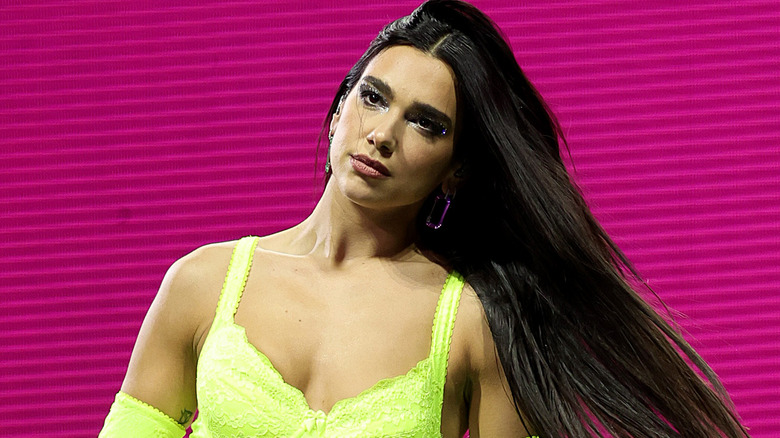 Jamie Mccarthy/Getty Images
"A lot of people never really believe that my name really is Dua," Dua Lipa said in a sit down with designer Patrizia Pepe. She went on to explain the meaning behind her name, telling Pepe, "My parents are originally from Kosovo, and 'Dua' means love in Albanian."
While her name literally means love, Lipa didn't always love her moniker. "I guess growing up in London and going to school in London, I just wish I had a normal name," she told Pepe. However, as she got older, Lipa found a new appreciation for the uniqueness of her name. "It kind of took me a while, especially growing up, to really appreciate my name. It was only when it kind of came to the point that I didn't really need a stage name was really when I, I really started enjoying it."
Per Elite Daily, Lipa's one-of-a-kind name that she's come to love is pronounced Doo-Ah Leep-Ah, but unfortunately for the singer, that's not necessarily widely known information.
What does Dua Lipa think of the jokes about her name?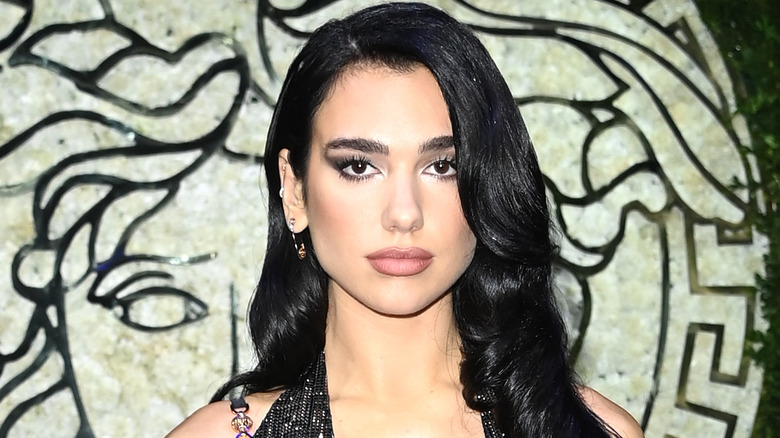 Daniele Venturelli/Getty Images
Over the years, fans have mispronounced Dua Lipa's name and have even called her "Dula Peep," which has other spelling iterations. After Wendy Williams mispronounced the pop star's name as "Dula Peep" during an episode of "The Wendy Williams Show" back in 2018, fans have used the name — sometimes spelling it "Doola Peep" — as a term of endearment for the singer and even as an inside joke among the fandom.
During a 2019 interview on "The Tonight Show with Jimmy Fallon," Lipa shared that she is cool with her fans using the name. She even revealed that she is completely used to people mispronouncing her name. "I mean my whole life, I feel like, my name's always been a little bit difficult to pronounce," the singer told Jimmy Fallon. She continued, "I feel like I just wanted a normal name. I was like, 'Sarah, Hannah, Chloe, Anything, I'll take it.'"
In an interview with Elle, Lipa chatted about it again. "I've learned to correct people about my name my whole life. So I'm like, 'Call me whatever you want. You'll learn it soon enough, babes.'" She also revealed to Elle that she prefers "Doola Peep" over Duolingo, the language-learning app. All jokes aside, fans around the world now know the name behind the songs taking over radio and streaming platforms worldwide: Dua Lipa.