What We Know About Miley Cyrus' Plane Being Struck By Lightning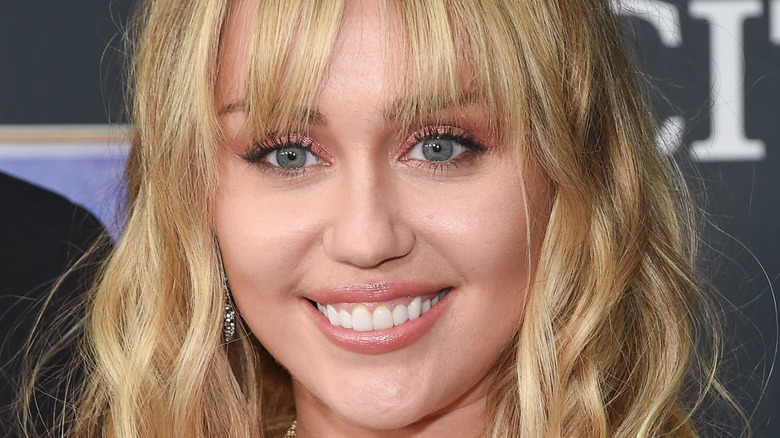 DFree/Shutterstock
Since rising to fame as a child star, Miley Cyrus has morphed into one of music's most talked-about recording artists who has performed on some of the biggest stages around the world.
In 2009, the "Party in the USA" hitmaker told the AP (via Parade) she plans to keep performing until it isn't fun anymore. "My dad always says, 'If you ain't having fun, it ain't working.' And so when I stop having fun, I'll just quit everything altogether. But, I'm having fun," she explained, adding, "... I will be able to tour the rest of my life if I am having fun." With that being said, in 2017, she revealed on "The Howard Stern Show" (via E! News) that she had no plans of touring her album "Younger Now" due to looking after her pet pigs. "That's how much I love those pigs," Cyrus declared.
During the coronavirus pandemic, Cyrus released her 2020 album "Plastic Hearts." In support of her new music, she has decided to get back on the road and perform at numerous festivals. As seen on Instagram, she appeared at the Super Bowl Music Fest alongside Green Day last month. On March 23, Cyrus had plans to headline a festival in Paraguay. However, she was forced to cancel after her flight had complications.
Miley Cyrus' plane was caught in a 'major unexpected storm'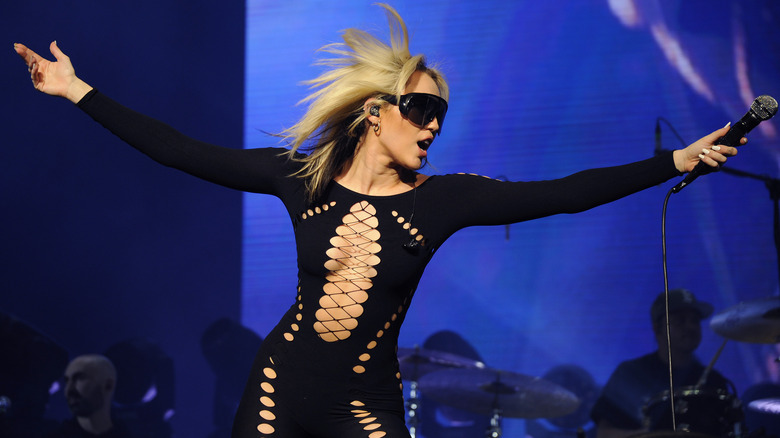 Guillermo Legaria/Getty Images
Thousands of Miley Cyrus fans in Paraguay at the Asunciónico festival must have been gutted when they found out the singer had canceled her headline set in the country's capital city on March 23. However, she had a good reason for not showing up.
"To my fans and everyone worried after hearing about my flight to Asunción. Our plane was caught in a major unexpected storm and struck by lighting. My crew, band, friends and family who were all traveling with me are safe after an emergency landing," she informed her 162 million Instagram followers, adding, "We were unfortunately unable to fly into Paraguay. I LOVE YOU." In addition to her message, the "When I Look At You" hitmaker shared a short video clip that captured the lightning through the plane window. In the background, you can hear how shocked everyone is while on the flight. In the second slide, Cyrus attached an image that showcased the plane's damage.
While fans may be disappointed with Cyrus' cancelation, they are also relieved everyone on the flight came out safe. "THANK GOD YOU ALL ARE SAFE," designer Jeremy Scott wrote. "I'm glad everyone is safe, don't worry mc we understand, love you so much," a fan shared. Another person commented, "Holy s**t ! That's terrifying. Thank god for a safe landing."