Wendy Williams' Latest Video Plea Has Fans Concerned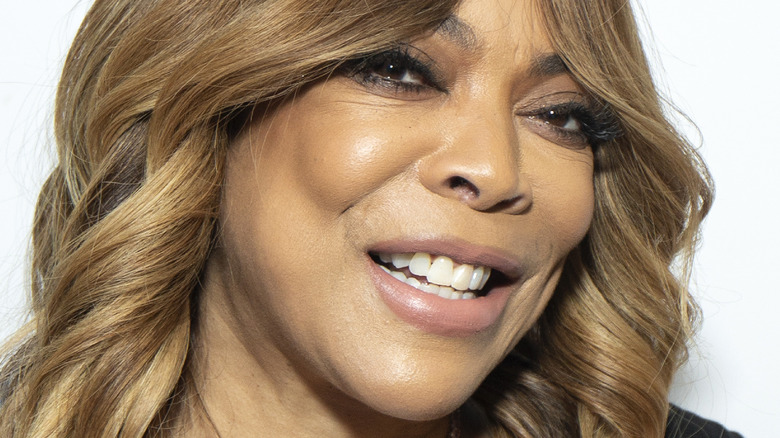 Santiago Felipe/Getty Images
Wendy Williams' health has been much discussed since it was revealed in September 2021 that she was taking some time away from her eponymous talk show as she dealt with health issues, predominantly related to her Graves' disease. November 2021 brought rumors Williams may have developed dementia and she was spotted in a wheelchair, though her brother, Tommy Williams, denied those allegations to The U.S. Sun. "We don't have any concerns concerning her mental state. It's all physical," he said. Things then took another turn in February when it was confirmed "The Wendy Williams Show" would be ending, with Sherri Shepherd, who stepped in as a guest host, taking over with her own show, "Sherri."
Williams herself then gave fans an update on her wellbeing, telling "Good Morning America" in March, saying, "There are private things that I have to deal with and then I'll be ready to come back and be free and ready to do my thing." She also addressed her issues with Wells Fargo Bank after the company allegedly froze her accounts for two months and suggested she needed a guardian. "They say that I need somebody to handle my account. And I don't want that. I want all my money," she said. "I want to see all my money that I've worked hard for my entire life. My entire life. I don't lie, I don't cheat and I don't steal. I am an honest, hard-working person."
Now? Williams is speaking out about the drama again.
Wendy hits back
Wendy Williams appeared in an Instagram video on March 23 and got very candid about her current situation. Using her new account, @therealwendywilliamsonline, Williams filmed herself as she told her followers of her former financial advisor, "I've been asking questions about my money and when I begin asking questions about my money, suddenly Lori Schiller has got no response regarding my money. I want my money. This is not fair." 
She continued in the selfie video, "Wells Fargo has no questions and answers regarding my money. This is not fair," before accusing her former manager, Bernie Young, of allegedly using her credit card without her permission. Williams also claimed "a former doctor" supposedly "had medical information about [her] that [she] never even got" that was sent to Schiller, which she claimed was used to "create the guardianship over [her]," as she pleaded for "access to [her] money." Many fans were clearly concerned, with one person commenting, "This is beyond sad. I hope a GOOOD lawyer can assist you." Another wrote, "It's so hard to watch Wendy like this . We miss you so much on tv miss Wendy . Rooting for your [comeback] & get that money."
Upon freezing Williams' account, Wells Fargo claimed, via Entertainment Tonight, it was "relying not only on reports of the financial advisor, who has recently witnessed telltale signs of exploitation, including [Williams'] own expressed apprehensions, but also upon other independent third-parties who know the petitioner well and share these concerns."