RHONY's Leah McSweeney Shares Big Update On Her Conversion To Judaism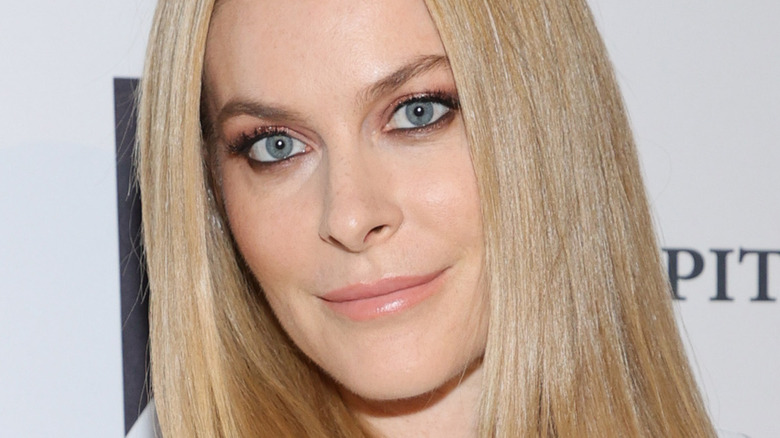 Jamie Mccarthy/Getty Images
Getting real! "The Real Housewives of New York City" star Leah McSweeney is opening up regarding an exciting milestone she's hit in her conversion to Judaism.
During "The Real Housewives of New York City" season 13 premiere, which aired in 2021, Leah revealed to her fellow housewives and fans that she was converting to Judaism — an idea she had toyed with for years. Growing up attending Catholic school, Leah revealed she had many Jewish friends, which is when she became interested in the faith. "I was just always really fascinated and drawn to the traditions of Judaism and I felt like, to me, they made sense," she revealed to Bustle. "[But] even though it was a calling for many years, it was something I would talk myself out of."
It was the pandemic that finally convinced Leah to convert and live life authentically, even down to her faith. Since her conversion began at the beginning of the pandemic, Leah has celebrated many notable Jewish holidays, per Page Six, including Shabbat — the Jewish sabbath — and Hanukkah. Now, Leah is sharing the ultimate update — and celebration — regarding her conversion.
Leah McSweeney is now officially Jewish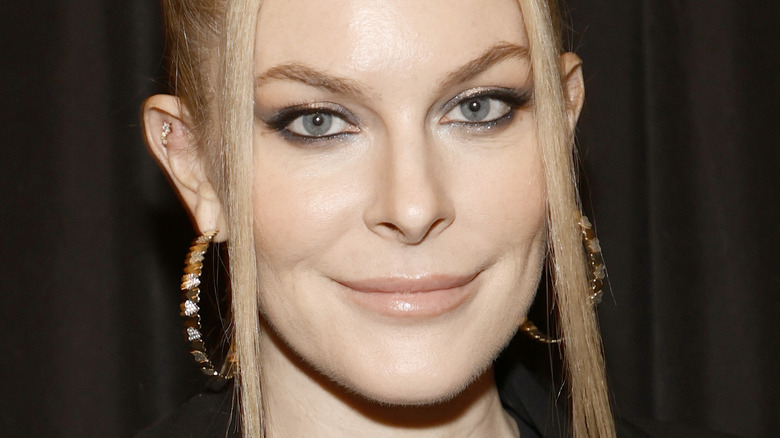 Jamie Mccarthy/Getty Images
Posting to Instagram on March 23, "The Real Housewives of New York City" star Leah McSweeney revealed she has officially finished her conversion and is now Jewish.
The Married to the Mob designer posted a mirror selfie following her Mikveh, the ritual bath used for the rite of purification. Wearing a white fluffy robe, holding up a peace sign, and showcasing a big grin, Leah captioned the photo, "Two years later and it's official," before continuing, "Thank you to the people who supported me through this. You know who you are and I love you. This is just the beginning. Baruch HaShem!"
Leah's conversion to Judaism is not the only big change in her life. The reality star has a new book titled "Chaos Theory: Finding Meaning in the Madness, One Bad Decision at a Time," releasing on April 5, per Bravo. In the new book, Leah opens up about her life, becoming a designer, getting to "The Real Housewives of New York City," and, according to her, "much more." While the star didn't reveal whether her conversion to Judaism is featured in the book, knowing how long it took for her to convert, per ET, it seems fans will be able to read between the lines and see her new faith shining through the story.