Ben Affleck Shows His Love For Jennifer Lopez Is As Strong As Ever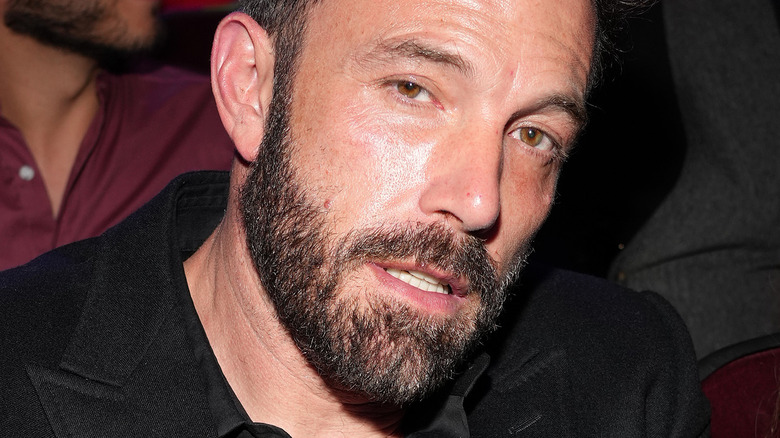 Kevin Mazur/Getty Images
Ben Affleck and Jennifer Lopez have (so far) managed to prove that it's worth giving your love a second chance. The couple has been going strong ever since they rekindled their relationship in early 2021 after initially pulling the plug on their engagement back in 2024. In fact, Lopez and Affleck have even proved their commitment to each other in their latest move, as reports indicate that they are planning to buy a home together. 
If that weren't enough Lopez also opened up about Affleck like never before when she told People on February 1 that she feels so lucky to have a "beautiful love story" with her man. Lopez explained that she and Affleck have taken a different approach to their relationship in the hopes that they don't make the same mistakes they made in the past. "We're older now, we're smarter, we have more experience, we're at different places in our lives, we have kids now, and we have to be very conscious of those things. We're so protective because it is such a beautiful time for all of us," she said.
With that said, Affleck seems to reciprocate those same feelings for Lopez, as he recently proved that their love is as strong as ever.
Ben Affleck is one proud boyfriend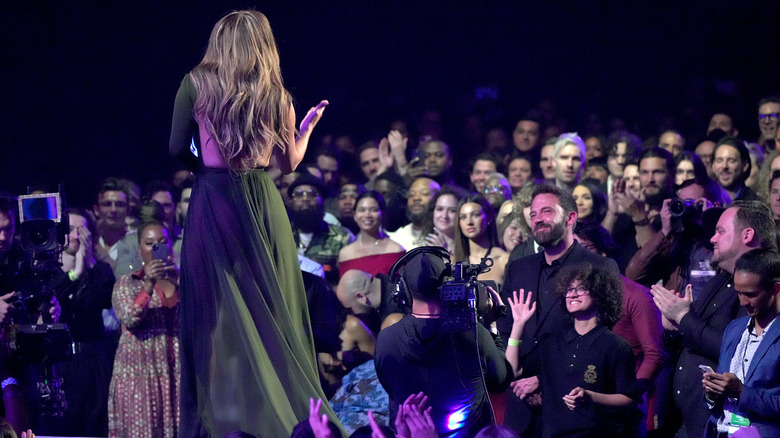 Kevin Mazur/Getty Images
Ben Affleck couldn't be any prouder of his multi-talented girlfriend Jennifer Lopez, as the pride that he has for her was certainly beaming from his smile. According to the Daily Mail, Affleck showed his support for Lopez when she received the Icon Award at the 2022 iHeartRadio Awards on March 21. Affleck sat in the audience with his son Samuel and Lopez's daughter Emme as the chart-topper told the crowd, "I appreciate this so much, so very, very much. I wish I could tell you that awards were the most important to me, but that's not true. And don't think that I don't appreciate the shiny, sparkly things, because I do! I cannot lie, everybody knows that I do. But this isn't why I do this. It's not what matters most to me. I really do it for you guys."
Lopez is definitely having a "pinch me" moment, as she even admitted on "The Ellen DeGeneres Show" that she never imagined that reuniting with Affleck would be in the cards for her. "I don't think anybody was more surprised than us," she said, referring to herself and Affleck. "You never could imagine that something like that could happen. It's a beautiful thing." Judging by the smiles on everyone's faces, we would say so ourselves, too.