Zazie Beetz Pays Tribute To Deadpool 2 Stuntwoman Joi 'SJ' Harris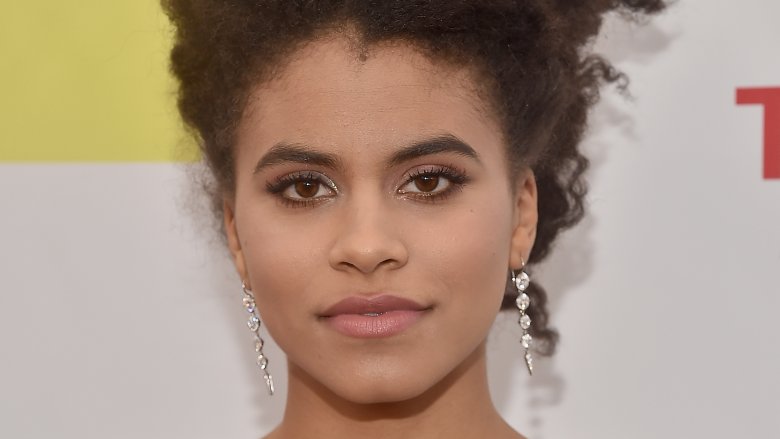 Getty Images
Zazie Beetz took a moment to remember Deadpool 2 stuntwoman Joi "SJ" Harris, who tragically died while performing a motorcycle stunt on Monday, Aug. 14, 2017 in Vancouver.
The actress, who plays the mutant Domino in the movie, shared a handwritten note on Instagram late Wednesday, Aug. 16, to pay tribute to Harris. "On Monday we tragically lost one of our own — Joi SJ Harris," Beetz wrote. "My heart has been breaking the past two days and I have been searching what to say or do."
"I know that what I feel is nothing compared to what her loved ones, friends + family, are feeling," she continued. "My heart and my love goes out to her and them all. The cast and crew send peace, healing, and their deepest condolences."
According to Entertainment Tonight, Harris was the first African American woman to become a professional motorcycle road racer and is thought to have played Beetz's stunt double. Deadpool 2 was her first stunt gig.
As Nicki Swift previously reported, Harris died after losing control of her motorcycle while filming a stunt. According to TMZ, she was thrown "through a glass window of a ground floor studio." Sources reportedly told the gossip site that "the brakes were never applied" and that Harris was "not wearing a helmet." 
Ryan Reynolds, who stars in the film, led the crew in a moment of silence as production resumed on Wednesday. In a video caught by TMZ, he was seen surrounded by dozens of other crew members as they solemnly paid their respects.
The 40-year-old actor also took to Twitter on Monday hours after the accident to release a heartfelt statement. "Today, we tragically lost a member of our crew while filming Deadpool," he wrote. "We're heartbroken, shocked, devastated...but recognize nothing can come close to the grief and inexplicable pain her family and loved ones must feel in this moment. My heart pours out to them — along with each and every person she touched in this world."
— Ryan Reynolds (@VancityReynolds) August 14, 2017
Deadpool 2 is scheduled to hit theatres on June 1, 2018.