The Real Reason Lily Collins Had To Go To The Doctor Every Week While Filming Emily In Paris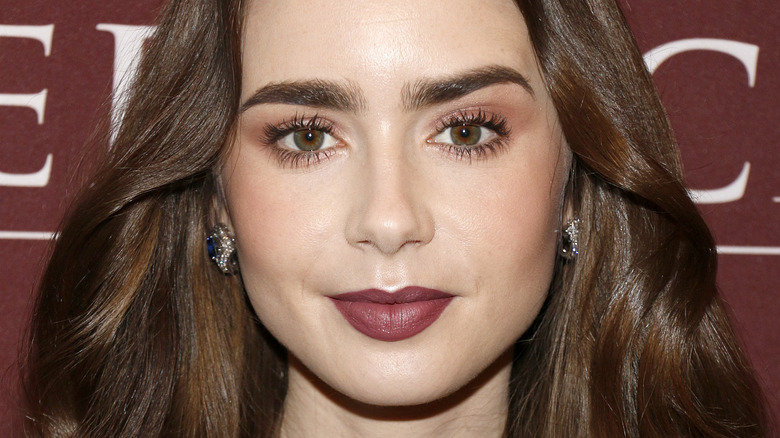 Tinseltown/Shutterstock
Lily Collins' name has been everywhere lately thanks to the massive popularity of Netflix's hit series "Emily in Paris." While the French have already expressed their disdain for it and one U.K. critic called it a "car crash of a show" (per The Tab), fans seemingly can't get enough of the fashion, the flair, and the fabulous film sets. Despite the criticism, Collins told Vogue that she's learning and listening in the hopes of making the series better with each new season. Discussing some of the show's creative changes, she said, "We took a lot of the critiques to heart in terms of what was spoken about after season one, first in terms of incorporating more of the French culture." She added, "Really, it was a gift to be given these comments and creative critiques, to be able to listen and grow and create a season two that we felt was even better than season one."
That said, Collins also learned another important lesson for "Emily in Paris," especially when it comes to French fashion and the pain that sometimes comes with it. In fact, Collins recently admitted that she had to see a doctor every week during filming for this particular reason.
Lily Collins had a tough time wearing heels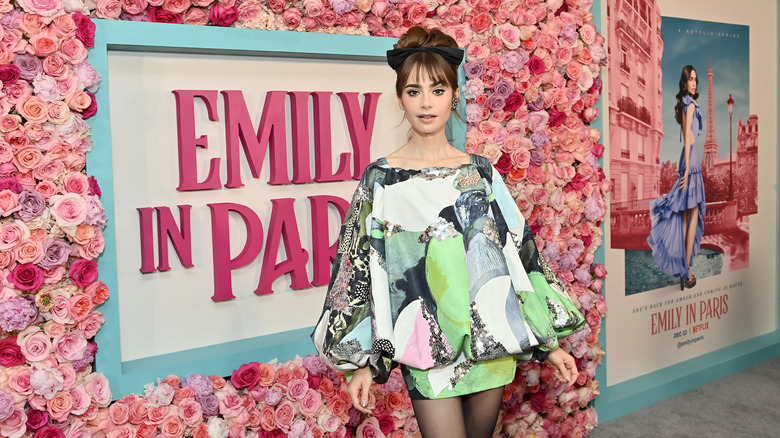 Stefanie Keenan/Getty Images
Lily Collins said that she had to see a podiatrist every week because of the sky-high heels that she wore on the set of "Emily in Paris." While on "The Tonight Show Starring Jimmy Fallon," Collins admitted that wearing heels on the cobblestone streets of the French capital had definitely taken a toll on her feet. She said, "I actually literally went to a podiatrist every week to fix my feet because I was wearing heels all the time." This is unlike someone like Sarah Jessica Parker, who apparently can easily live in her stilettos full-time. One background actor from "And Just Like That" told "Hot Takes and Deep Dives" (via the Daily Mail) that he never once saw Parker take off her heels while on the set of the show.
While seeing a podiatrist has been a good short-term solution for her, Collins says that she hopes Emily gets to use her passport and check out other international cities that might be a little more pedestrian friendly for her. Collins explained that fans of "Emily in Paris" want to see her character in different cities. She said she'd have no problem "going all over the world if I could" because Collins wants to "go to streets where you can wear flats." Someone give this woman a pair of Chanel ballet flats already! That would be so tres chic and tres comfortable, right?