Why Whoopi Goldberg Is Encouraging The Royal Family To Apologize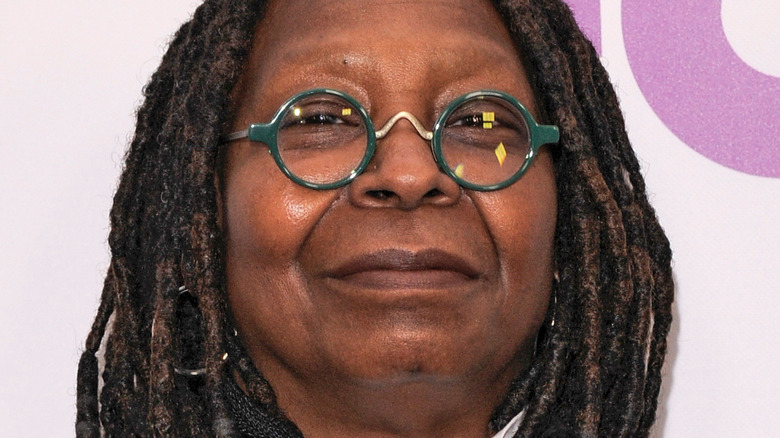 Ron Adar/Shutterstock
Whoopi Goldberg does not shy away from controversial topics. On the January 31 episode of "The View," she landed in some piping hot water after making some very problematic comments on the Holocaust. The hosts were discussing the ban of the book "Maus" in schools when Goldberg said the Holocaust was not "about race." She said, "Let's be truthful about it, because the Holocaust isn't about race." She continued, "It's not about race. It's about man's inhumanity to man." Additionally, Goldberg said the Holocaust was between "two white groups of people."
After an intense backlash, Goldberg was suspended from "The View" for two weeks. She went on to apologize on Twitter and in-person for her hasty comments. On the February 1 episode of "The View," she retracted her previous comments and said, "But it is indeed about race because Hitler and the Nazis considered the Jews to be an inferior race" (via Variety).
Now, a little over a month since she returned from her suspension, Goldberg is back to voicing her unfiltered opinion, but this time it's been aimed at the royal family.
Whoopi Goldberg said the royal family cannot ignore their role in slavery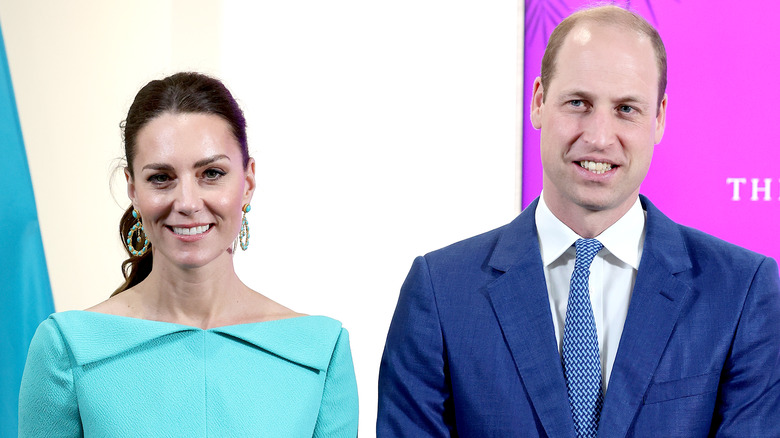 Chris Jackson/Getty Images
Whoopi Goldberg did not hold back when speaking about the royal family. On the March 23 episode of "The View," the actor and talk show host called on the royal family to acknowledge their role in slavery. "The crown cannot ignore the fact that Britain ran ram shod over India for years," she said. "Let us not forget, when we talk about what needs to happen, all the folks that need to apologize." However, Goldberg did give some credit to Prince Charles, whom she said "has some idea" because he apologized while visiting Barbados.
Goldberg isn't the only one to publicly call on the royal family to apologize for its imperial past. Her comments came just a day after Prince William and Kate Middleton were met by protestors upon arriving in Jamaica on their Caribbean tour. Additionally, a group of more than 100 citizens penned a letter to the royal family asking for a formal apology for the British monarchy's role in slavery, according to The Washington Post. While Prince William mentioned slavery was an "appalling atrocity" during a dinner held on March 23, he failed to formally apologize. Instead, he said (via Metro), "I want to express my profound sorrow. Slavery was abhorrent. And it should never have happened. While the pain runs deep, Jamaica continues to forge its future with determination, courage, and fortitude."