Britney Spears Reveals The Cosmetic Surgery Procedure She Nearly Got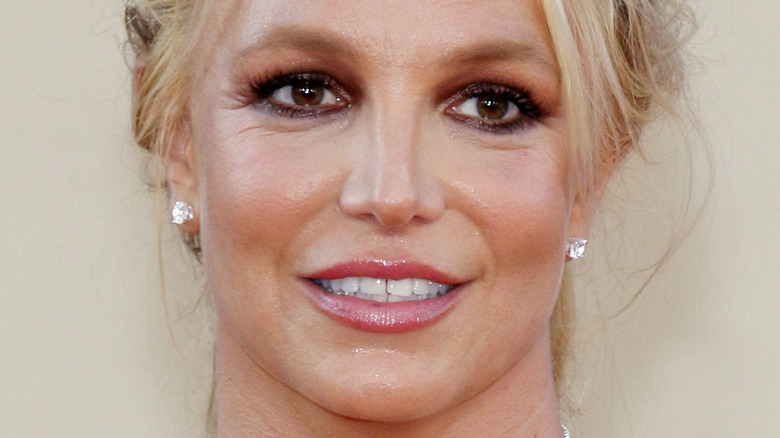 Tinseltown/Shutterstock
Pop superstar Britney Spears is opening up to the public about her life as she moves on from living under an oppressive conservatorship regulated by her father, Jamie Spears. Following 13 years of abiding by the conditions of the conservatorship, a judge ruled that Britney was free from the terms of the legal agreement on November 12, 2021, per The Washington Post. 
At the time of the conservatorship's termination, Britney released a statement on social media thanking her fans for their ongoing support. "What an amazing weekend ... I felt like I was on cloud 9 the whole time," Britney wrote in an Instagram post. "What a sight seeing so many people celebrating my victory ... I love my fans so much ... so thank you." 
In order to fight for the conservatorship to end, Britney had to address a judge in June 2021. At this time, she revealed that she hadn't been allowed to remove her IUD in order to have children and was forced to follow a strict medication plan under the terms of the conservatorship, NPR reported. Now that she is free from the arrangement, Britney has been able to speak her mind more, and she recently used this opportunity to reveal how her body has also changed in the past few months.
Britney Spears nearly had her breasts done after losing weight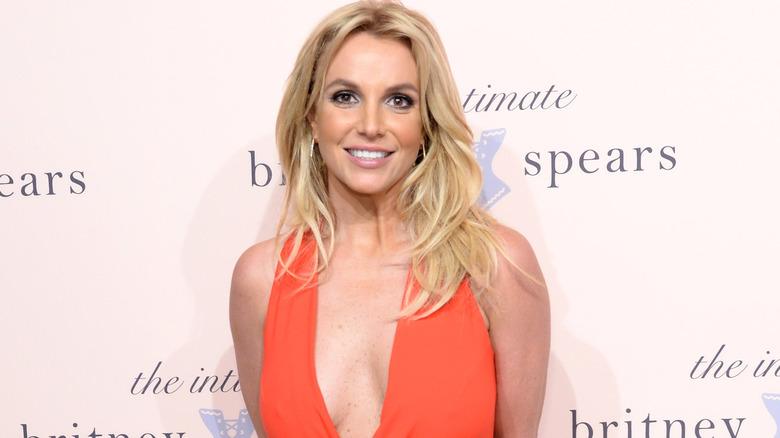 Kevin Mazur/Getty Images
Britney Spears is living life on her terms since a judge ruled to end her restraining conservatorship last year following an intense 13-year battle to regain control of her life. Now, as she's able to speak her truth, Britney has stated that she recently thought about having her breasts done.
"It's crazy living in Los Angeles ... I was thinking about getting a boob job," Britney wrote in an Instagram post. She further detailed that she's lost seven pounds over the last six months, and her breasts have "shrunk" as a result. When Britney went to a consultation appointment for the procedure, "nobody was there" to let her inside, and she had to wait a while before seeing the doctor for the meeting. After this, Britney said she ultimately decided to not go through with the surgery.
This isn't the first time Britney has opened up about pursuing getting work done, as she documented going through Forma and Emsculpt body procedures on her Instagram Story in December 2021, Us Weekly reported. Britney's most recent social media post ended on a positive note when the performer advised her followers to "do your own research" on cosmetic surgery and told everyone to "learn to f**king love yourself." Regardless of whatever cosmetic treatments Britney decides to do or not do, it's great to see that she is calling the shots and staying true to what makes her happy.