How Did Mark Harmon Meet Pam Dawber?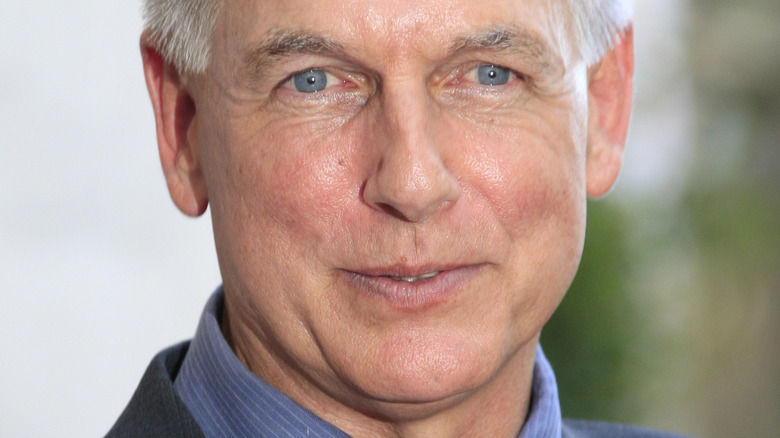 Joe Seer/Shutterstock
"NCIS" star Mark Harmon and Pam Dawber of "Mork & Mindy" fame are one of the longest-running celebrity relationships in Hollywood, as the two have been married since 1987. Not only do they have a successful romantic union together, but they've also collaborated professionally on films and on TV. In April 2021, Dawber began to appear as a guest star on "NCIS" as an investigative reporter named Marcie Warren, as TV Insider reported. She'd been asked to be on the show numerous times before and said joining Harmon as the character of Warren finally felt like the right fit.
"With Marcie, it was so funny because when they were casting, Mark goes, 'Who you're really looking for is my wife.' They said, 'But she's always turned us down!' I read the script and I'm going, 'Oh no.' My fear rockets flew off," Dawber told TV Insider. Although it took Dawber some time to warm up to the idea of acting alongside Harmon again, this venture has proven to be favorable, and she has been in a number of "NCIS" episodes, per IMDb. Although the famous couple is used to show business settings like the "NCIS" set, the way they became acquainted contrastingly involved a classic, ordinary type of meeting.
Mark Harmon and Pam Dawber met through a mutual friend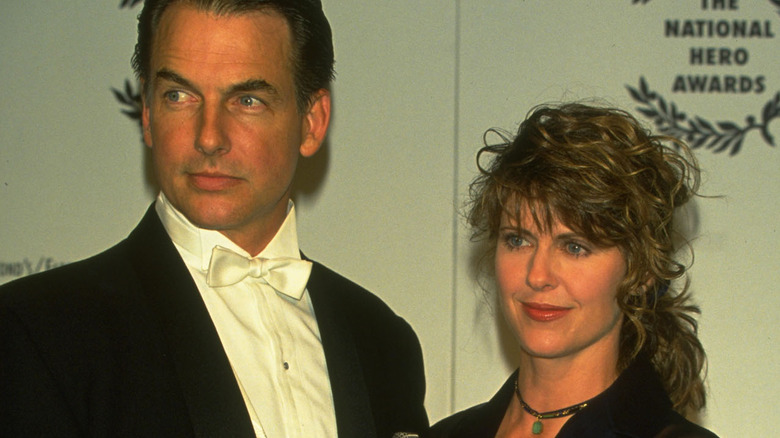 Diane Freed/Getty Images
Actors Mark Harmon and Pam Dawber, who have been married since 1987 and have two sons, per Hello Magazine, first met in a traditional way — through a mutual friend. A 1987 People interview notes Harmon and Dawber were at the friend's party when they first encountered each other in March 1986, and they quickly struck up a romance. According to Closer Weekly, Dawber had written out a list of qualities she sought out in a partner — and Harmon happened to possess all of these characteristics upon meeting. Harmon and Dawber's successful courtship resulted in the two getting engaged within a year of this party. 
Although the news of their engagement was public at the time, Harmon and Dawber made sure to keep the details of their relationship private from tabloids."We're not trying to keep something secret, but if you don't want it totally exploited by the press, you have to," Dawber told People. This strategy of keeping their personal lives under wraps has served the couple well, and they're still going strong in their happy union.
Harmon and Dawber have 'healthy' differences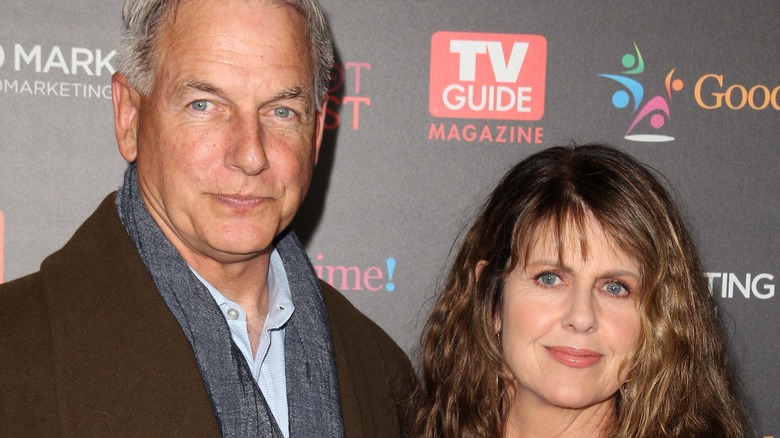 s_bukley/Shutterstock
Despite that fact that Hollywood romances can be known to fizzle out fast, Mark Harmon and Pam Dawber have been able to successfully maintain their marriage for over three decades. One of the secrets to their lasting connection is the fact that they embrace their differences. Harmon revealed to People in 2019 that, when he contemplated taking on a role in the 1987 film, "Summer School," Dawber was against the idea. He still moved forward with the project, and Harmon explained that his and Dawber's differing points of view have been positive in their marriage. "We don't generally like the same thing, and that's been healthy for us, actually," Harmon said.
For her part, Dawber has cited Harmon's generous nature as a key to their enduring love. "My husband is so supportive of me. He's just a giving, great guy. He just gives me attagirls, you know?" Dawber told Entertainment Weekly in 2021. Harmon and Dawber clearly have their relationship figured out, and their long-lasting marriage is proof that a Hollywood romance can stand the test of time.