Will President Zelenskyy Appear At The Oscars?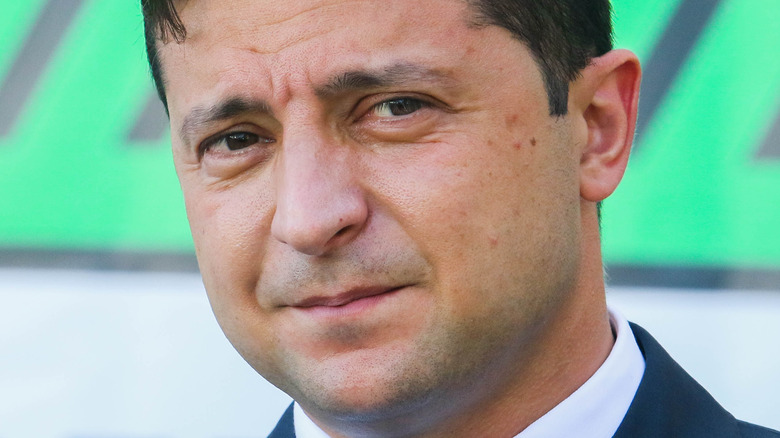 Oleh Dubyna/Shutterstock
Actor and activist icon Sean Penn has ignited wild speculation about Ukrainian President Volodymyr Zelenskyy making a video appearance at the Oscars on March 27. In a March 26 interview with CNN, the two-time Oscar winner asked for a boycott and promised to "smelt [my Oscars] in public" if the Ukrainian leader wasn't given the platform (per Vanity Fair). "There is nothing greater that the Academy Awards could do than to give [Zelenskyy] an opportunity to talk to all of us," Penn proclaimed. The "Tree of Life" star was famously in the midst of filming a documentary about Russia's invasion of Ukraine when the first attacks began on February 24. 
Others have echoed Penn's sentiment. Oscars co-host Amy Schumer said on "The Drew Barrymore Show" that she "wanted to find a way to have Zelenskyy satellite in or make a tape ... I am not afraid to go there, but it's not me producing the Oscars" (via ET Canada). Some Twitter users vouched for Zelenskyy's appearance as well, with one tweeting, "It's an opportunity for Zelinsky [sic] to reach a very large audience if you consider all the media outlets who will be covering it."   
So, what is the update on the potentially historic Oscars moment? 
Oscars host Wanda Sykes laughs at idea of a Zelenskyy cameo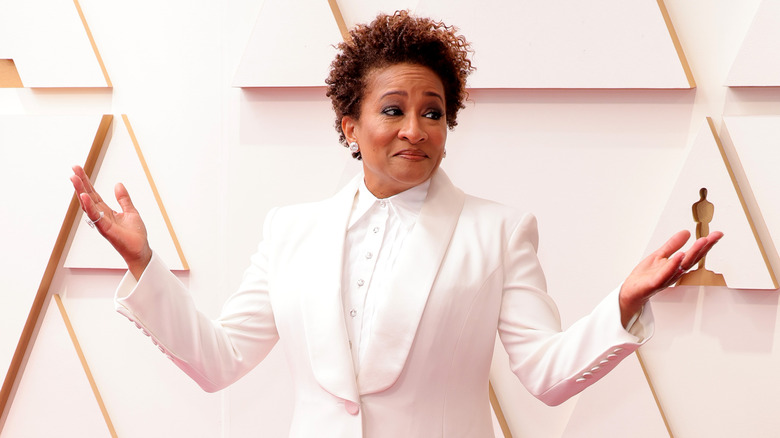 Momodu Mansaray/Getty Images
Given the Oscars' complicated history with being politically intertwined, it's understandable that, leading up to the March 27 ceremony, it remains unclear whether Ukrainian President Volodymyr Zelenskyy will appear at the ceremony, per the New York Post. 
Although fellow Oscars co-host Amy Schumer has pitched the idea of a Zelenskyy cameo, Wanda Sykes personally thinks the night is not the time to get so serious. Speaking on the red carpet to ABC (per Variety), Sykes said of Zelenskyy, "I think he's very busy right now ... Hollywood, we can get a little full of ourselves."
Earlier in March, the comedian has spoken about her desire to keep the Hollywood celebration free of divisive undertones. "We're trying to stayed aligned with the themes. We aren't going to trash anyone — satire but not mean-spirited," Sykes said (via Deadline), adding a sardonic quip at the time about the president himself, "Isn't he busy right now?"