Regina Hall Made An Extremely Awkward Joke About Will And Jada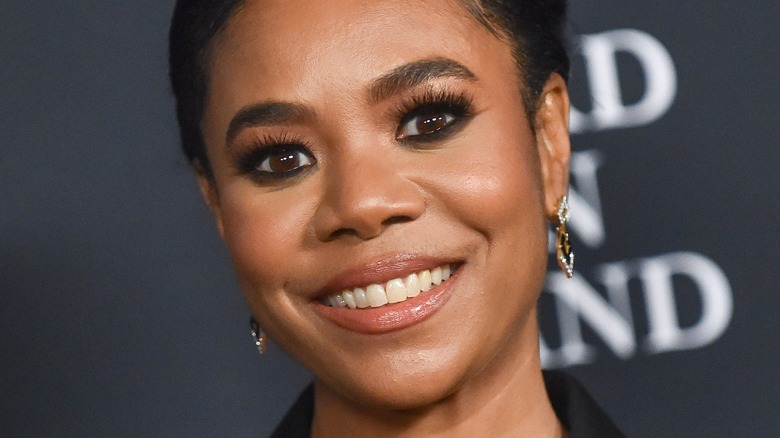 DFree/Shutterstock
The biggest night in Hollywood, the Oscars is finally here. Funny ladies Amy Shumer, Wanda Sykes, and Regina Hall were tasked with setting the stage and hosting the award show. Of course, part of every Oscar host's duties is to make the audience laugh in their opening monologue. And laugh, they did at this year's show. The trio joked that they were tapped to host the Oscars since "it was cheaper than hiring one man." They poked fun at how much Timothée Chalamet had aged during the pandemic while the camera closed in on J.K. Simmons. The co-hosts also called out the Academy for snubbing Lady Gaga and Jared Leto in "House of Random Accents," and before heading off the stage, Hall joked, "I'm still single," per Variety.
After Schumer took to the stage solo to deliver a few zingers at the crowd, it was Hall's turn to chat up the audience. Her joke about the Covid-19 pandemic made things pretty uncomfortable, to say the least. But it was her joke about Will and Jada Smith that really had heads turning. 
Did Regina Hall poke fun at Will and Jada Smith's entanglement?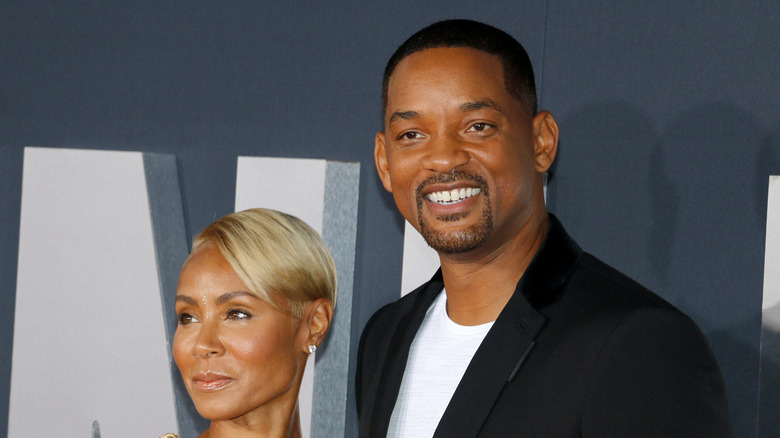 Tinseltown/Shutterstock
To present the Achievement in Sound award, Regina Hall took to the stage and introduced Jason Momoa and Josh Brolin. Of course, Hall had to crack a joke or two before bringing the presenters on stage, but one of her jabs got a bit awkward. As a gag, Hall jokingly said some members of the audience had to head backstage to retest for Covid-19. She flirtingly called up Bradley Cooper, Timothée Chalamet, Simu Liu, and Tyler Perry, to the stage, but she also tried to rope in Will Smith. Pointing him out in the audience, she quipped (via Twitter), "You're married but you know what, you're on the list but it looks like Jada approved you, so you get on up here!"
However, Smith proceeded to shake his head and sat firmly in his seat next to his wife Jada Pinkett Smith. Given Will and Jada Smith's somewhat unconventional take on marriage, Hall's joke got awkward real fast, and some people on Twitter were less than pleased. "If it was her riffing then she owes Jada Pinkett-Smith an apology," one person tweeted. However, most people seemed to find her quip hilarious. "y'all i HOLLERED," one person wrote. "Even the Oscars got Will and Jada tea," another quipped with several crying emojis. Hey, at least Will showed off his sense of humor and laughed off Hall's jab.