The Unexpected Oscars Roast Of Harvey Weinstein Had Viewers Absolutely Cracking Up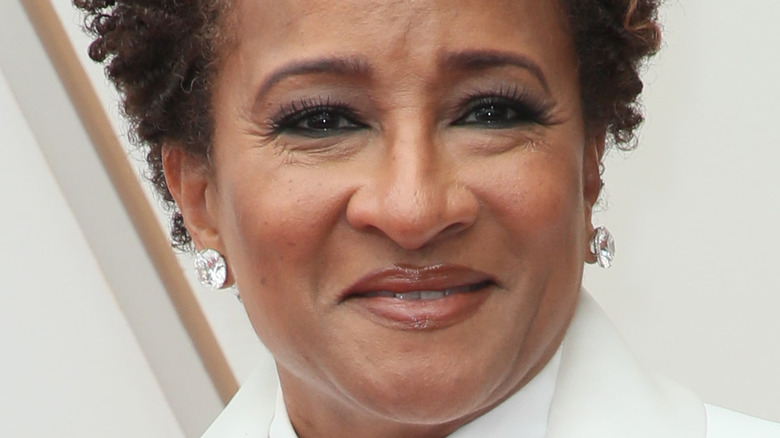 David Livingston/Getty Images
On March 27, the 94th Academy Awards aired on ABC. The award show was still a bit different this year, due to the required protocols in place in response to the global pandemic, but the show was closer to previous broadcasts than those that aired in 2020 and 2021. Most notably, instead of having no hosts, which has been the norm for the past couple of Oscars, the Academy Awards enlisted the talents of three incredible actors to be the night's emcees: Regina Hall, Amy Schumer, and Wanda Sykes. The three women shared the hosting duties fairly equitably, with the group of them performing the opening monologue, and then segueing to different segments performed by each individual.
While Schumer's and Hall's solo hosting bits were hilarious in their own right, Sykes' turn had one joke that had many viewers cracking up. For her bit, Sykes headed to the Academy Museum of Motion Pictures, which recently opened in Los Angeles, for a tour. And that's when the hilarity ensued.
Wanda Sykes roasted Harvey Weinstein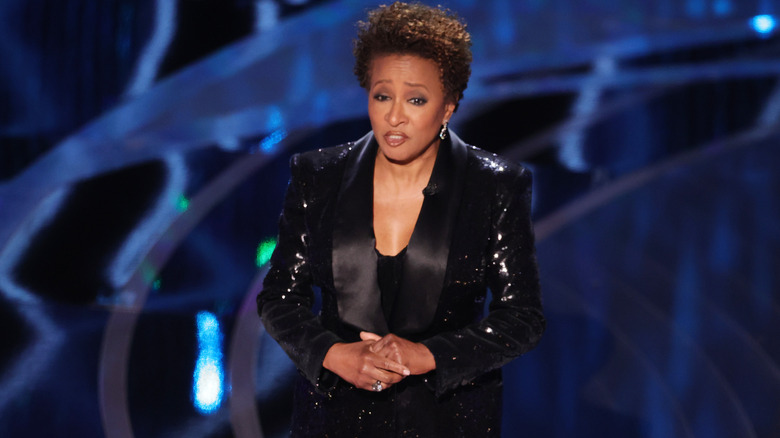 Neilson Barnard/Getty Images
During her part of the hosting duties for the 94th Academy Awards, Wanda Sykes took a tour of the Academy Museum of Motion Pictures. The actor was hilarious throughout her bit, talking to the docent about the various exhibits at the museum, including costume pieces, a display of various Oscar statuettes, and set pieces. But one of the funniest moments came when Sykes walked past a segment of the museum featuring masks and prosthetics. Stopping in front of an orc mask from "The Lord of the Rings" trilogy, Sykes quipped, "Oh hey! It's Harvey Weinstein!"
The joke landed quite well, and many took to Twitter to express their delight for Sykes' joke. "Idk if it's just me, but I haven't laughed at all except for the Harvey Weinstein shade," one person wrote. "My biggest laugh of the night so far: 'Harvey Weinstein,'" a second tweeted. "And THEN she said 'Harvey Weinstein' and I damn near FELL out of my chair..." a third user wrote. It's safe to say the joke was a hit, especially as it had a few layers many fans might not be aware of.