The Academy's Response To Will Smith's Assault Against Chris Rock Draws Backlash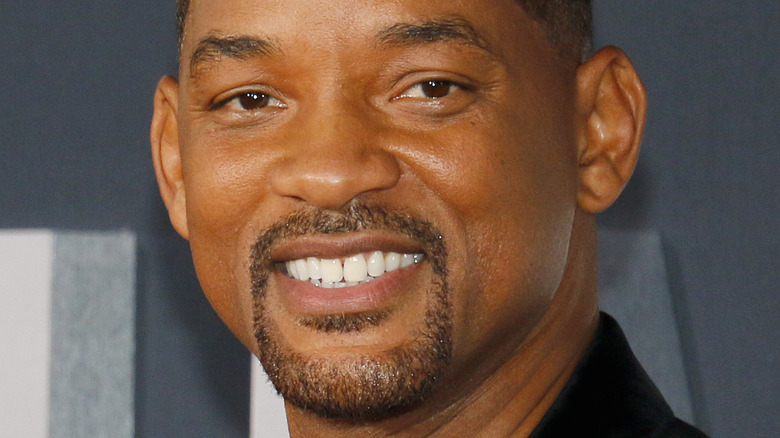 Tinseltown/Shutterstock
Will Smith may be hoping his reputation with The Motion Picture Academy is not ruined. At the 2022 Oscars on March 27, the "The Pursuit of Happyness" actor shockingly slapped presenter Chris Rock on stage. It all happened just moments after Rock started speaking to the crowd about Smith's wife, Jada Pinkett Smith, and her short-haired appearance, comparing her 'do to the movie "G.I. Jane." Will initially showed a smile at the comedian's comments, so the altercation not only stunned viewers but also other A-list celebrities in the crowd. 
After the aggressive move, "The Fresh Prince" actor shouted from his seat, "Keep my wife's name out of your f***ing mouth!" Rock twisted the situation into another joke by telling the crowd it "was the greatest night in the history of television." E! News notes that Jada actually has been diagnosed with alopecia, giving her intense hair loss and all but requiring the shaved look, so it's possible that the Smith family is sensitive to the subject. 
That same night, while accepting an Oscar for best actor in "King Richard," Smith apologized to the Academy, but not Rock specifically. Since then, Rock has opted out of filing a police report, cites The Hollywood Reporter. However, the Academy may not be so cavalier. 
People are accusing the Academy of hypocrisy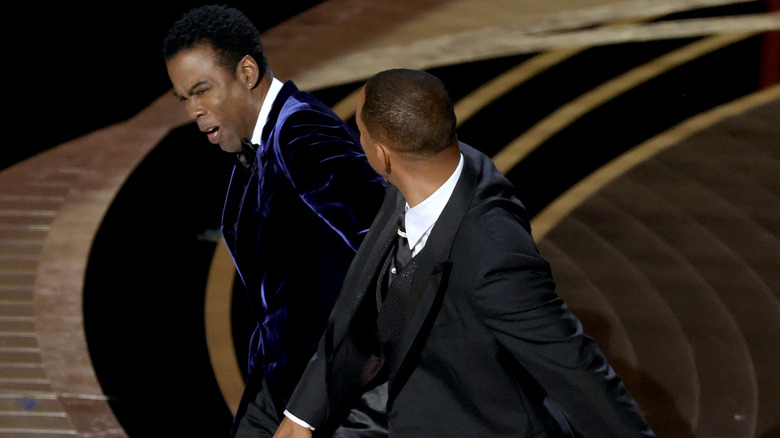 Neilson Barnard/Getty Images
While tearfully accepting his award for best actor at the 2022 Oscars, Will Smith told the millions of people around the world watching that he wasn't proud of slapping presenter Chris Rock in the face. "I want to apologize to The Academy. I want to apologize to all my fellow nominees," Smith said, looking into the camera. At first, some thought the physical altercation was set up, but Smith's violent slap towards Rock for joking about his wife Jade Pinkett Smith later proved to be candid, per The Hollywood Reporter.  
In an overnight response after the jaw-dropping slap, the Academy took to their official Twitter to clarify they do "not condone violence of any form." Attempting to distance their global organization from the violent altercation, the Academy ended their statement by recognizing the nominees and "movie lovers around the world," adding, "Tonight we are delighted to celebrate our 94th Academy Awards winners, who deserve this moment of recognition." 
However, many people cried foul at the Academy's statement, accusing the organization of hypocrisy. Multiple people called out the Academy for ignoring sexual assault in the decades before the #MeToo movement, with one sharing a photo of Harvey Weinstein, asking, "How many celebs attending the Oscars tonight have a story they're hiding about this guy?" Another called out the Oscars for awarding Woody Allen, Casey Affleck, and Roman Polanski, writing, "it seems like [that's] only with violence that you can't control or hide." Clearly, the Academy has a lot of work to do.