The Scary Reason Teen Mom 2's Jenelle Evans Was Hospitalized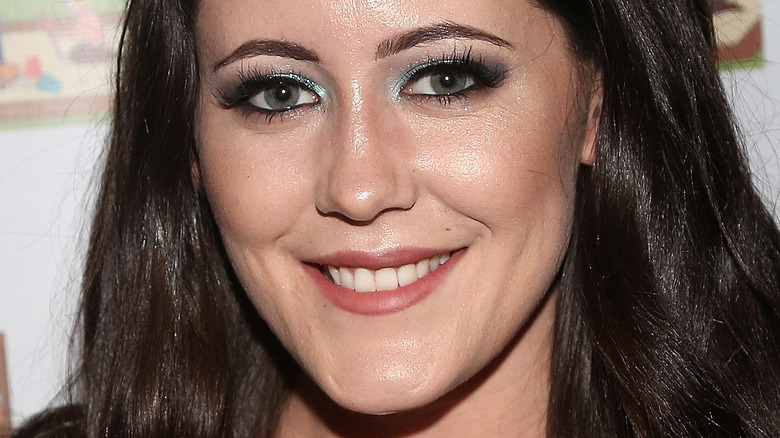 Bruce Glikas/Getty Images
"Teen Mom 2" alum Jenelle Evans is no stranger to the public eye. Jenelle made her reality television debut on the second season of MTV's "16 and Pregnant," and was later cast on the network's spinoff series. Jenelle's episode detailed the teen's tumultuous relationship with her mom Barb, as well as her pregnancy with first child Jace in 2009.
However, Jenelle's time as a reality star has been filled with legal woes. Jenelle split from Jace's father, Andrew Lewis, following his arrest. The North Carolina native's next relationship with then-boyfriend Kieffer Delp would lead to her first arrest. Jenelle would ultimately plead guilty to possession of drug paraphernalia and be sentenced to 12 months probation. Unfortunately, however, Jenelle's problems did not end there as the reality star would later find herself in a world of trouble that included further arrests, a public fight, and her children being removed from her custody.
Jenelle continues to make headlines, but is seemingly living a much calmer life these days (minus the 2019 incident where she alleged her husband David shot their family dog). The mother of three has even started her own podcast and regularly updates fans via her social media accounts. However, fans grew concerned when Jenelle posted a cryptic message revealing she was hospitalized.
Jenelle Evans might have a serious health condition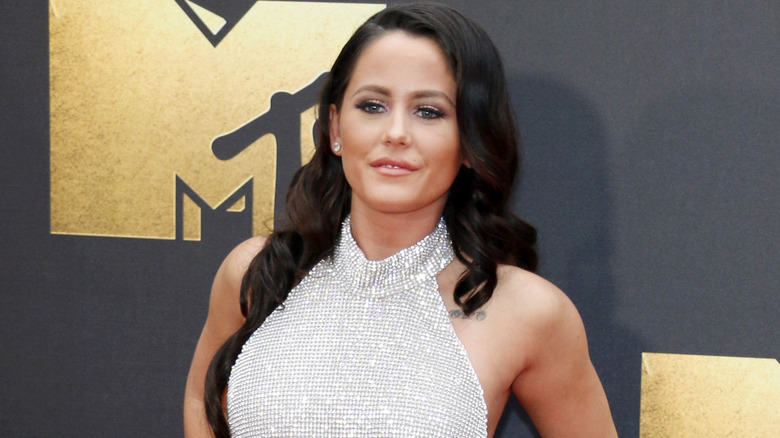 Tinseltown/Shutterstock
Jenelle Evans has been a public figure since appearing on MTV's "16 and Pregnant" as a teenager. The mother of three was fired from "Teen Mom 2" following an alleged animal cruelty incident, but continues to remain active on social media. However, fans grew concerned when she posted a message on her Instagram Story explaining she had been hospitalized.
"Was in the hospital all day yesterday for chest pain. Please just send prayers. Thanks! I'll explain later, too much to type," she wrote, according to Page Six. In another since-deleted post, Jenelle explained the reason for her hospitalization. "New blood test results are in for me," the post read. "I have 2 of the anti-acetylcholine receptor antibodies: blocking and binding in my system. Usually found in myasthenia gravis." Jenelle has yet to further explain the health impacts of her diagnosis, but it appears she's not alone. The autoimmune neuromuscular disorder, which causes a fluctuating weakness of voluntary muscle groups, affects 20 out of every 100,000 Americans, according to the Myasthenia Gravis Foundation. 
Unfortunately, Jenelle's recent health scare comes on the heels of another medical diagnosis. The podcast host recently revealed to E! News that she was diagnosed with fibromyalgia in 2022 after years of chronic pain. The former reality star explained that she has since started to alter her eating habits, and overall, is looking to lead a healthier life. "I am now researching foods to stay away from and foods that are beneficial for my condition," she said. In addition, the former reality star has documented her health journey on her YouTube channel and regularly provides followers with an update on her condition.