Teen Mom's Jenelle Evans Makes Wild New Claims Against MTV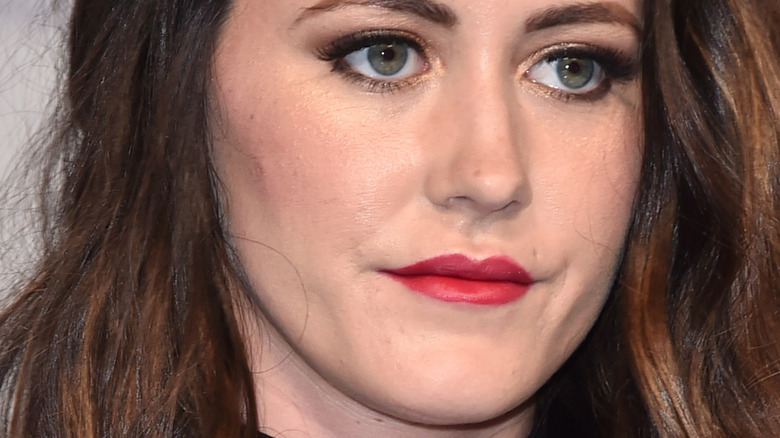 Alberto E. Rodriguez/Getty Images
Jenelle Evans had a rocky relationship with the "Teen Mom" franchise and MTV over the years. She was cast on the hit TV show, "16 and Pregnant," when Season 2 premiered in February 2010. The audience loved the drama her family brought forth, and she was invited to join the cast of "Teen Mom 2." From then on, MTV captured almost every fight, eyebrow-raising situation, and hardship Jenelle went through while navigating growing up as a teen mother. Unfortunately, Jenelle took offense to how she was portrayed and even tweeted about it back in 2016. "I'm pretty convinced @MTV constantly wants to make me look like [the] most horrible mother ever. Doesn't show a damn positive thing for my story," she wrote, according to Entertainment Tonight. 
In August 2020, after MTV severed its relationship with Jenelle, The Sun reported that the reality star surprisingly had the case of the old nostalgia blues for her old TV network. When asked by a fan if she missed MTV's crew, she replied on her Instagram Story, saying, "This is why I feel lost." 
Now it seems like there might have been a slight change of heart for Jenelle regarding MTV. On October 14, Jenelle went on a Twitter rant to clap back at some critics coming after her family, and to clear up some lies that according to her, MTV and her mom encouraged.
Jenelle says she is 'not the villian'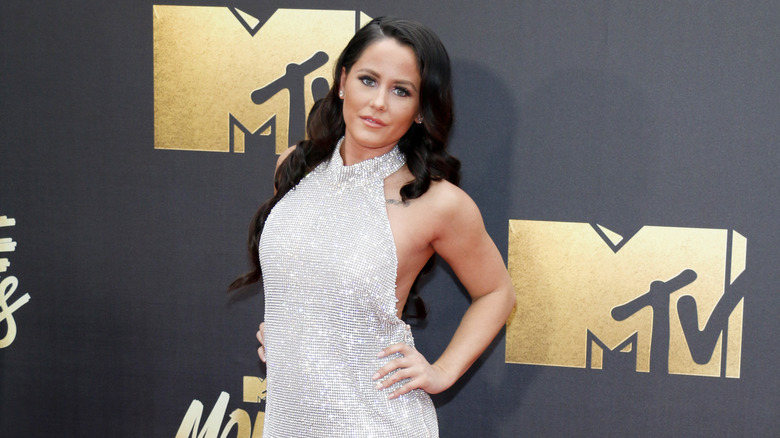 Tinseltown/Shutterstock
Jenelle Evans caught the "Twitter fingers" and posted over 22 tweets on her Twitter page between October 12 and October 14. She vented about numerous topics that upset her over the years, and even had shocking new claims against MTV — including that they encouraged her to act irresponsibly. "And all the times I was 'out partying' on mtv... WHO TOLD ME TO GO PARTY?! Who wanted that footage?! THEM," Jenelle slammed. "Y'all probably thought I dropped out too right? Nope, went to school everyday and even completed college. I'm not the villain."
This is surprising because when Jenelle was fired from MTV, she didn't have much to say about it. "I was a little bit shocked but I saw it coming," Jenelle exclusively told Us Magazine in 2019. "It's shocking still but I respect their decision and have nothing but love for MTV." Jenelle's Twitter complaints also touched upon her rocky relationship with her mother, Barbra Evans, who took custody of Jenelle's son, Jace, back in 2010, per The Sun. "My mom isn't the most honest person, never was," Jenelle tweeted. 
Jenelle also inferred that she was forced to sign over custody to her mom, or else her son, Jace, would end up in foster care. This admission prompted Jenelle to allude to her custody battle to take Jace from Barbra. "Just put it this way.. when this pending case is over I will tell you all a good detailed story about my childhood," Jenelle tweeted. 
Jenelle Evans is telling her truth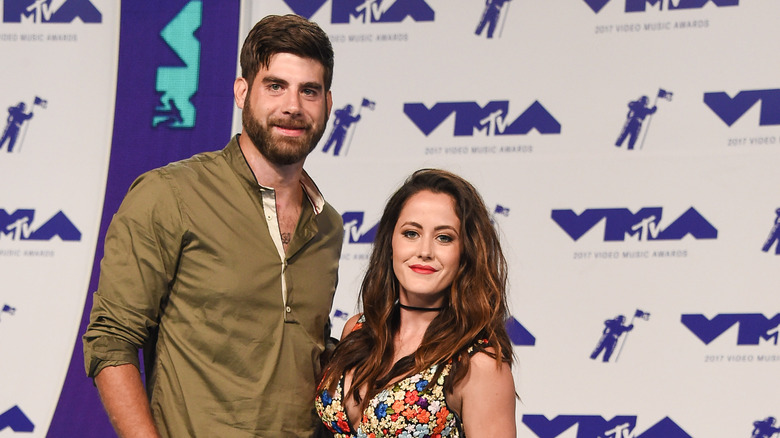 DFree/Shutterstock
The catalyst that sparked these Twitter confessions from Jenelle Evans started on October 12, when she tweeted, "Instead of using that money for custody court you got yourself a boob job. Wow, you played everyone on the internet." Many people believed this was a shot at Olivia Leedham, who previously dated and had a child in 2014 with Jenelle's current husband, David Easton, per Radar Online. 
Critics swarmed Jenelle's comment's with all types of accusations and insults. This prompted Jenelle to clap back at one person who called her a "hot mess" during her tweet spree. "Just because I speak my opinion about something? Nah... USE to be a hot mess but that was 10 years ago," Jenelle tweeted candidly. "My family is actually the happiest they've ever been." Jenelle's tweet is actually quite surprising, since she admitted on Twitter that her relationship with her mom isn't good. In fact, she even seemingly accused her mother of lying to CPS to make her look like an uncaring mother. "'Go have fun with your friends Jenelle! ... I'll watch Jace' arrived home the next day to CPS in the driveway and someone saying to them 'idk where Jenelle is! she left and never came back home!!!'" she recalled.
Jenelle ended her Twitter rant with an explanation. "I'm only sharing all of this because the little girl in me is still very hurt and angry," she said. "Haunting memories really suck and to think it's still happening, but I won't give up."