How Diddy Is Now Involved In Chris Rock And Will Smith's Feud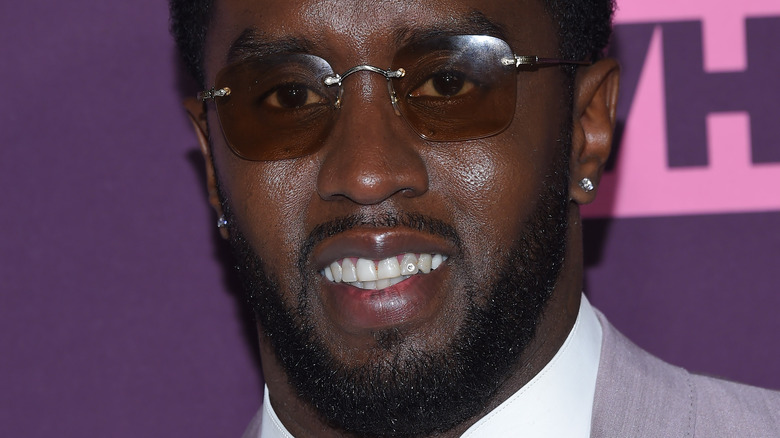 DFree/Shutterstock
Will Smith made history for two rather opposing reasons during the 2022 Oscars. First off, the former "Fresh Prince of Bel‑Air" star became the first person ever to seemingly slap one of the presenters on the prestigious award show's stage, a video of which The Guardian shared on YouTube. Just minutes after Smith smacked Chris Rock for making a "G.I. Jane" joke about his wife Jada Pinkett Smith, who suffers from alopecia, he became only the fifth Black man to win a best actor Oscar for "King Richard." He joined Sidney Poitier, Denzel Washington, Jamie Foxx, and Forest Whitaker, according to USA Today.
After the aggression, Smith was consoled by some of his fellow actors, including Washington, Tyler Perry, and Bradley Cooper, Us Weekly reported. During his acceptance speech, Smith revealed how his interaction with Washington went down. "Denzel said to me, 'Be careful. At your highest moment, that's when the devil comes for you,'" Smith said, according to Us Weekly.
But those weren't the only famous faces to become embroiled in the matter. When Diddy took the stage to honor the 50th anniversary of "The Godfather," he offered to serve as mediator of the kerfuffle. "OK, Will and Chris, we're going to solve that like family at the Gold Party, OK? But right now we are moving on with love. Everybody make some noise!" the rapper said, according to Us Weekly. Was Diddy successful in his plight?
Will Smith and Chris Rock talked things out, per Diddy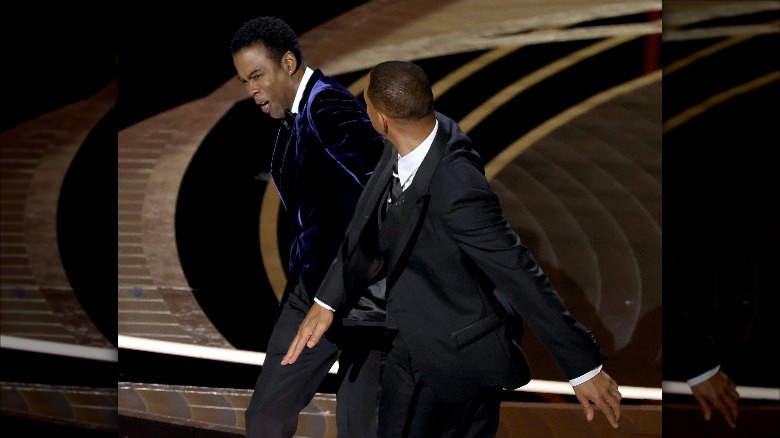 Neilson Barnard/Getty Images
Diddy did not run from his promise. The rapper reportedly mediated a conversation between Will Smith and Chris Rock during the Vanity Fair Oscar after-party — and it had a happy ending. "That's not a problem. That's over. I can confirm that," Diddy told Page Six on March 28. "It's all love. They're brothers." The previous night, a source told Page Six that Diddy had approached each entertainer at the Oscars to gauge whether they would be willing to talk things through later in the night. A source told the outlet that both Smith and Rock said they were.
Rock declined to press charges against Smith over the already infamous slap, CNN reported. If the comedian changes his mind and files a report, authorities would open an investigation, the Los Angeles Police Department told the outlet in a statement. Had any law enforcement agents witnessed the incident, they could have arrested Smith for assault and battery, which is a misdemeanor under California law, legal analyst Aron Solomon told USA Today. However, Solomon noted that prosecution after the fact is unlikely unless Rock goes to the police.
It is unclear whether Smith will face non-legal consequences. The Academy said on Twitter it "does not condone violence of any form," but hasn't elaborated on any possible actions it might take against the actor, like banning him from future award shows or rescinding his Oscar.