What We Know About Tommy Lee's Heartbreaking Final Conversation With Taylor Hawkins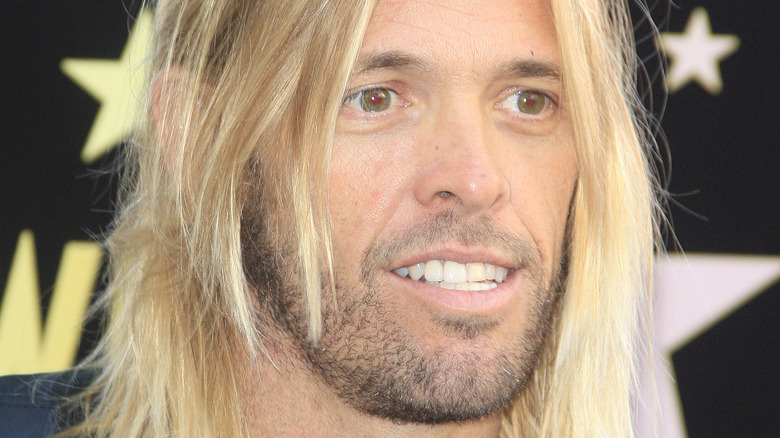 Joe Seer/Shutterstock
The music world received devastating news with the death of Foo Fighters drummer Taylor Hawkins on March 25. The band took to Instagram and said, "The Foo Fighters family is devastated by the tragic and untimely loss of our beloved Taylor Hawkins. His musical spirit and infectious laughter will live on with all of us forever."
Although the cause of his death is still unclear, a toxicology test found 10 substances in his system, according to NBC. Opioids, THC, and benzodiazepines were just some of what was found, and his death remains under investigation. Hawkins was found dead in a hotel room in Bogota, Colombia and the band was due to perform at the city's Festival Estéreo Picnic. Colombian drummer Ricardo Rodriguez "grew up listening to Foo Fighters and Taylor Hawkins" and can't come to terms with the loss. "A musician, a composer with a lot of creativity, a complete soul is lost, a soul in music, popular rock, I'm shocked, in shock," he told NBC.
It's clear that Hawkins made an impact on countless artists, especially Rolling Stones frontman Mick Jagger. He tweeted on March 26, "So incredibly sad to hear of the passing of Taylor Hawkins. My thoughts are with his family and the band at this time." Motley Crue drummer Tommy Lee was also close with Hawkins and shared a heartbreaking message about the loss of his friend.
Tommy Lee was one of the last people to speak with Taylor Hawkins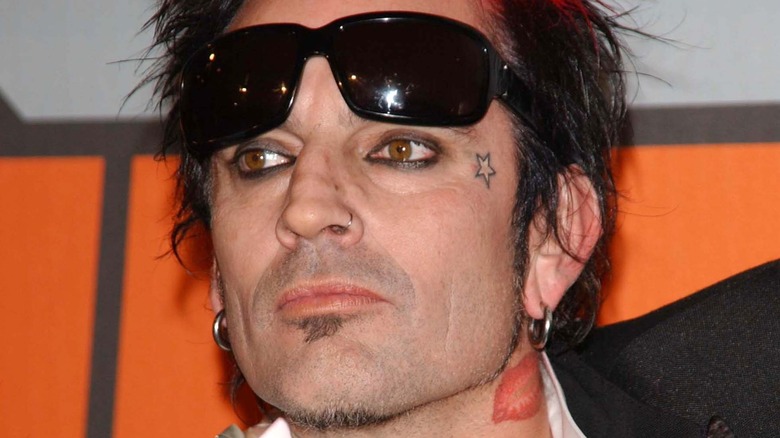 s_bukley/Shutterstock
Tommy Lee has plenty of famous friends, but late Foo Fighters drummer Taylor Hawkins was special. Lee took to Instagram on March 26 and struggled to comprehend the loss.
"Right now typing words has never been so difficult," he wrote. "Dude I just talked with you a few hours ago from your hotel room in Columbia [sic] before your concert. I wish this was some s****y dream or a bad prank that we would both laugh about, But its not! You KNOW how I feel about you and how much I love you and we both know there's no need to type it all out on social media for others to read." Lee concluded with a heartfelt "rest in beats." He also dug into the archives from their early music days and shared a photo of them on Instagram on March 28. It's clear Lee and Hawkins had a close bond.
The Foo Fighters are scheduled to perform at the Grammy Awards on April 3 in Las Vegas, according to People. It's unknown if Hawkins will be included in the "In Memoriam" segment, but band frontman Dave Grohl is sure to make Hawkins' presence known. He had nothing but good things to say about him in his memoir, "The Storyteller," according to Grammy.com. "Part Beavis and Butthead, part Dumb and Dumber, we were a hyperactive blur of Parliament Lights and air drumming wherever we went," he wrote.