The Controversial Figure Howard Stern Just Compared Will Smith To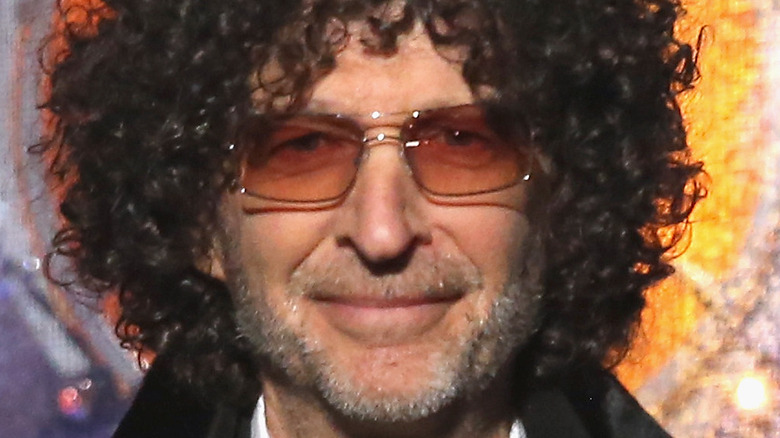 Kevin Kane/Getty Images
The 2022 Academy Awards were mired in controversy after Will Smith took offense to a joke Chris Rock made about Jada Pinkett Smith's hair, and slapped the comedian in the face. Once he returned to his seat, Will continued to berate Rock. "Keep my wife's name out of your f**king mouth," he screamed (via Us Weekly).
That slap sparked passionate reactions from both fans and celebrities. Famed comedy director, Judd Apatow, denounced the slap. "He could have killed (Rock). That's pure out of control rage and violence," Apatow wrote in a since-deleted tweet (via NBC News). "#WillSmith says he wants to be a vessel for love. Love is not violent. Love is not what was displayed on a global stage tonight," Maria Shriver tweeted in response to the altercation. Comedian Kathy Griffin agreed that the "King Richard" star was out of line, and worried his response could spawn copycats. "Now we all have to worry about who wants to be the next Will Smith in comedy clubs and theaters," Griffin wrote.
Will's slap of Rock sparked a divisive response, as several celebrities defended the actor's outburst. "When I saw a Black man stand up for his wife. That meant so much to me," Tiffany Haddish told People. "It made me believe that there are still men out there that love and care about their women, their wives," Haddish added. Meanwhile, Howard Stern was among those that condemned Will's actions, and he compared the actor to a polarizing figure.
Howard Stern was upset that Will Smith went unchecked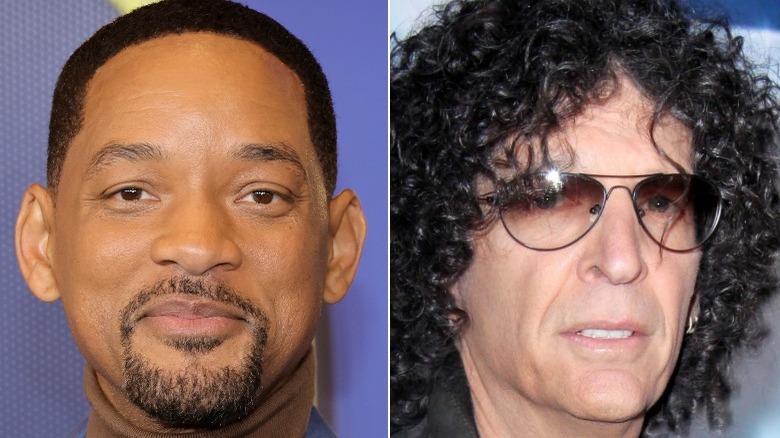 Neilson Barnard/Getty & s_bukley/Shutterstock
Howard Stern spoke about the Will Smith and Chris Rock incident on his "The Howard Stern Show" the following morning. The radio icon questioned Will's mental wellness. "This is a sign of great mental illness when you can't control your impulse," Stern said on his SiriusXM show (via Page Six). "He didn't think twice about what he was about to do. Now that's crazy, when you can't contain yourself like that," the radio host said.
One aspect that particularly bothered Stern was that the "Bad Boys" actor was not removed from the event after attacking Rock. "How this guy was allowed to sit there for the rest of the awards, and he's laughing it up and having a good time with his wife," Stern said. Seeing Will's behavior go unchecked reminded Stern of a controversial political figure. "This is how [Donald] Trump gets away with s**t," the legendary DJ said. "Will Smith and Trump are the same guy."
According to the Los Angeles Police Department, Rock declined to press charges against Will for the on-stage hit, per Variety. Stern still believed that Will should have faced legal repercussions. Although not everybody agreed that the incident was a gravely serious matter. "[S]ome of y'all reporting will smith on the citizen app," TV personality Desus Nice tweeted. Meanwhile, Jaden Smith seemingly defended his father's actions. "And That's How We Do It," he tweeted after the altercation.