The Awkward Encounter Tiffany Haddish Had With A Reporter On The Oscars Red Carpet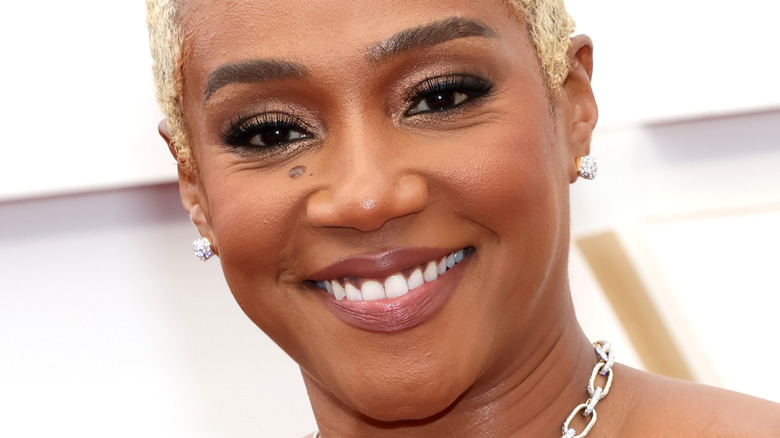 David Livingston/Getty Images
The 94th annual Academy Awards was definitely a night no one will soon forget. Some of the biggest actors and celebrities had a front seat to the madness that occurred onstage at the Dolby Theater in Los Angeles, per The Hollywood Reporter. But that wasn't all. Tiffany Haddish had her own run-in on the red carpet, as well. 
Millions of viewers, including everyone in attendance, were shocked when Will Smith walked up to Chris Rock and slapped him across the face on national television, per People. The altercation happened after the comedian cracked a joke in regard to Jada Pinkett Smith's hair. "Jada, I love ya. G.I. Jane 2, can't wait to see ya." Seconds later, the "I am Legend" actor seemingly walked onstage and smacked Rock. "Oh wow," the "Top Five" actor said in shock. "Will Smith just smacked the s*** out of me," to which the "Fresh Prince" actor responded, "Keep my wife's name out your f****** mouth!"
And it appears Smith wasn't the only celebrity who had to put someone in check. Haddish also had to address someone after she was asked a very strange question.
Tiffany Haddish had to correct a reporter after making a comment about her wardrobe change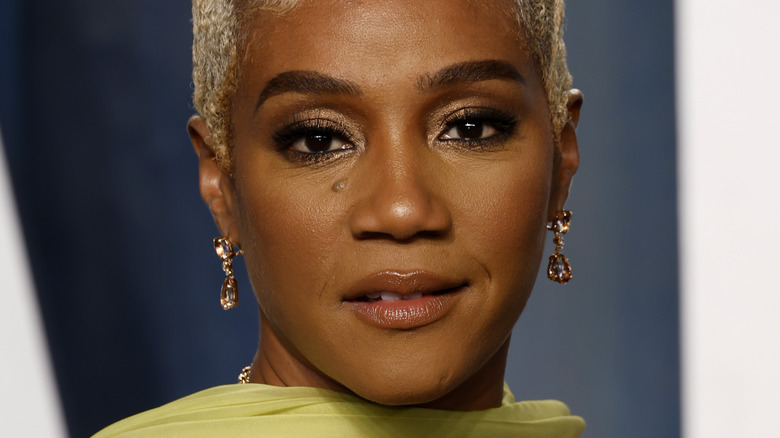 Frazer Harrison/Getty Images
During an interview with Entertainment Tonight at the 2022 Vanity Fair Oscars afterparty, Tiffany Haddish stopped reporter Lauren Zima right in her tracks after she addressed the comedian's change of outfit as a "little costume change." "I'm not wearing a costume, I'm wearing Dolce & Gabbana," the "Night School" actor said. "It's called an evening gown, darling. No one's paying me, I paid for this. This is custom, thank you." Zima was visibly embarrassed and tried to continue with the interview by complimenting how stunning Haddish looked. "This is not an act, this is my life," the comedian added. "This is what fame look like. This what success look like. This what money look like." 
Zima moved on and talked with the actor about her future projects and even got her stance on what transpired earlier that evening. "I would define tonight as success," Haddish said in support of Will Smith. "First of all I've seen a man stand up for his wife which we don't see that much anymore. That made me have hope." Although millions of people are divided on what happened, it could cost the actor something very dear to him. According to the New York Post, Smith — who took home his first Oscar for Best Actor — could have his award revoked due to the Academy Awards strict code of conduct guidelines.