Kevin Federline's Ex Shar Jackson Shows She Has A Great Relationship With Britney Spears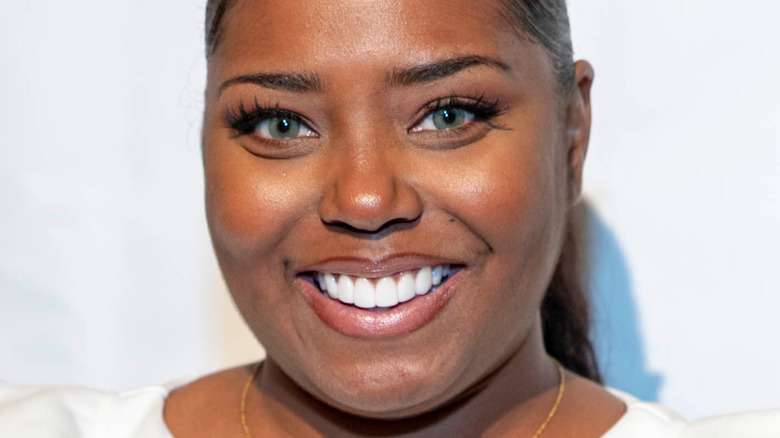 Eugene Powers/Shutterstock
Kevin Federline's relationship with Britney Spears was shrouded in controversy from the beginning. Not only was Federline still with his then-fiancee Shar Jackson, but Jackson was pregnant with their second child. "How do you call yourself a human being knowing that you put somebody else through that pain?" Jackson told Sister 2 Sister magazine in 2005 when speaking about her ex (via CBS News). The former "Moesha" actor was able to take the high road and remained friends with Federline for the better of their family.
Still, Jackson made it clear Federline was still officially with her when he started dating Spears. "He cheated, he lied, he left," she claimed to MTV News in 2005. Even though K-Fed left her for the "Toxic" singer, Jackson refused to bash either of them. "If you read anything negative that I'd supposedly said, it's probably not true," she said. In fact, when it was announced that Spears was pregnant with Federline's child, Jackson was congratulatory. "I'm cool with that ... I'm not bitter," she told MTV.
Although the former couple remained on amicable terms, it was not until years later that Federline officially apologized for his indiscretions. "I know I've caused you a lot of pain. I've been really selfish," the DJ/producer told Jackson on "Celebrity Fit Club" in 2010 (via Daily Mail). Years later, Jackson remains on good terms with not only Federline, but with Spears as well.
Why Shar Jackson and Britney Spears remain on good terms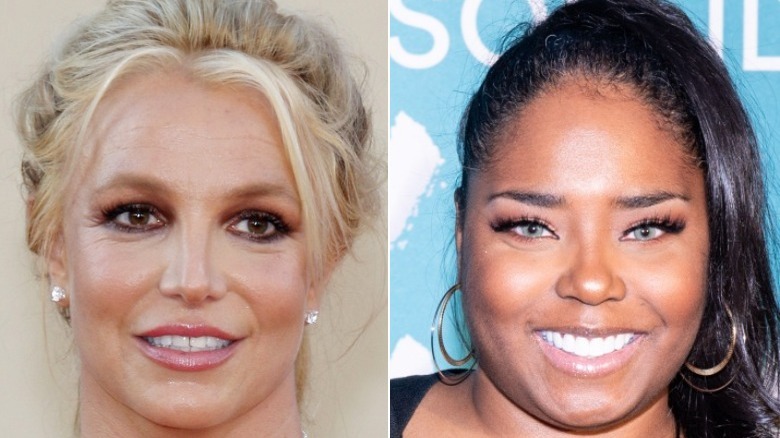 Tinseltown/Shutterstock & Timothy Norris/Getty
On March 27, Britney Spears shared a sketch on her Instagram page that was drawn by Kevin Federline's child, Kori Federline. The pop princess gushed over the pencil drawing of an anime character in a dress. "My son's step sister drew this !!!! Kori ... she makes me feel so stupid," Spears wrote in the caption. The "I'm a Slave 4 U" artist mentioned that the drawing was done when Kori was 12 years old, and the impressive work made Spears feel inferior about her own drawing prowess. "I've kept it all this time ... she did it by hand no tracing!!!!" Spears wrote. "I respect people who can draw like this."
Shar Jackson, Kori's mom, showed up in the comments to mention how serendipitous it was that Spears shared the picture. "So crazy you posted this now because she's working on a new one for you," Jackson replied (via Us Weekly). Even though Federline left Jackson when he initially started dating Spears, Jackson tried hard to maintain a good relationship with Spears for the sake of their children. The two mothers worked in unison to keep their blended family close. "We definitely make sure the kids all bond together," Jackson told reporters when discussing her relationship with Spears in 2007, per People.
In 2015, Federline revealed that despite the tumultuous relationship, he looked back fondly on his time with Spears. "I have so many great memories, they outweigh the bad," he told Us Weekly.