How Did Britney Spears And Kevin Federline Really Meet?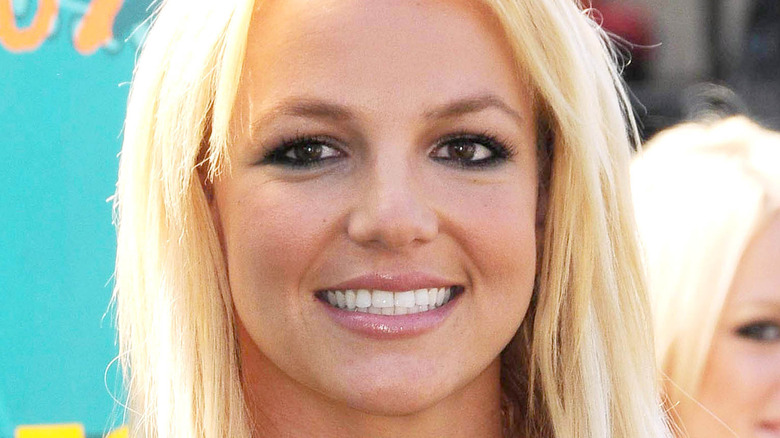 Shutterstock
Britney Spears may be on the verge of true freedom. The debate about the conservatorship she's been under since 2008 has been heating up. This has brought added scrutiny to everyone in her life — her parents Jamie and Lynne, her siblings Jamie Lynn and Bryan, her attorneys, managers, ex-boyfriends, and ex-husbands.
Britney's first husband (of 55 hours), Jason Alexander, revealed recently that he was forced into signing the documents related to the annulment of his marriage to Britney. He also spoke to @FreeBritneyLive on Twitter (via The Sun), saying, "Even back in the day we all saw signs of Jamie's greed. He had his daughter on a tight chain then just like he does now. I can say with fact that the things she reveals will be bone-chilling to the core. Her testimony doesn't even begin to scratch the surface of everything she's had to endure and it goes beyond the 13-year conservatorship."
Britney's second husband and the father of her two sons, Kevin Federline, released a statement through his representatives saying, "[Kevin] certainly respects Britney and only hopes the best for her because when the best for her is achieved, it's the best for their kids. The kids love their mother and he wants there to be a healthy and strong relationship" (via Billboard).
Let's take a trip in the Wayback machine and find out how Britney Spears and Kevin Federline met.
Britney Spears and Kevin Federline met when she was a teenager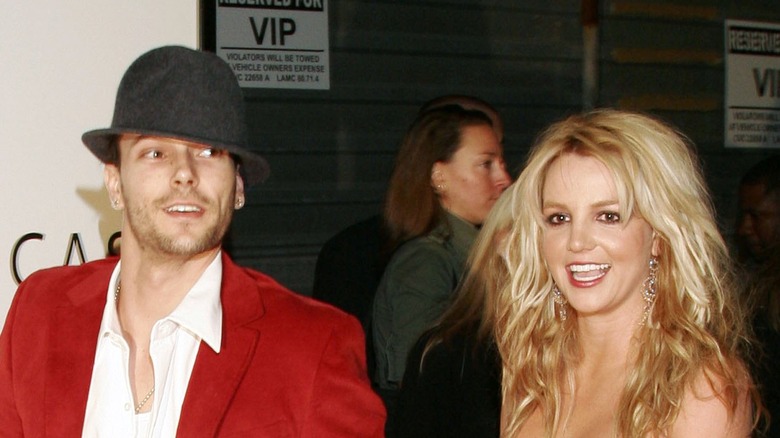 Matthew Simmons/Getty Images
It's been a long time since Britney Spears and Kevin Federline's brief, dramatic, and volatile marriage. The pop star and the backup dancer got engaged in July 2004 after three months of dating and married in the fall of 2004, per IMDb. However, the world-famous pop star and her backup dancer ex-husband actually met years before.
Britney was touring in 1999 in support of her debut album "... Baby One More Time." The band LFO was her opening act and Federline was one of the backup dancers on LFO's tour, per E! News.
When Britney and Federline got together in 2004, he has recently split from Shar Jackson, who was pregnant with her second child with Federline. Britney and Federline had two sons, Sean Preston and Jayden James, before splitting in 2007, per IMDb. These days, Federline has six kids and has been with his wife, Victoria Prince, for more than 13 years, per E! News.