Richard Williams' Divorce Takes A Chaotic Turn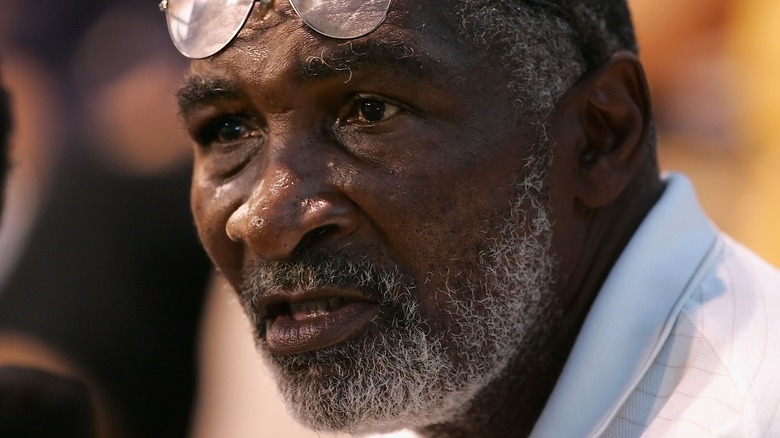 Lisa Blumenfeld/Getty Images
Richard Williams' life has become a topic of conversation following the release of the 2021 film, "King Richard," executive produced by Serena Williams and Venus Williams. The movie, which sees Will Smith in the title role, follows Richard as he works relentlessly to coach his two daughters, who would later become tennis legends.
Richard married Venus and Serena's mother, Oracene "Brandy" Price, in 1980 after his previous relationship failed, according to The U.S. Sun. At the time, he had already fathered five children, while Price shared three children whom she had with her late husband. Within months, Richard and Price were welcoming their first child (Venus) together and had their second (Serena) the following year.
Sadly, Richard's relationship with Price ended in 2002 when she filed for divorce, citing "irreconcilable differences" (per Hollywood Life). Following his split from Price, Richard married Lakeisha Williams in 2010. However, the marriage would soon fall into turmoil as Richard filed for divorce from Lakiesha seven years later. Now, the couple's relationship has taken an even more drastic turn.
Lakeisha Williams withdraws her divorce petition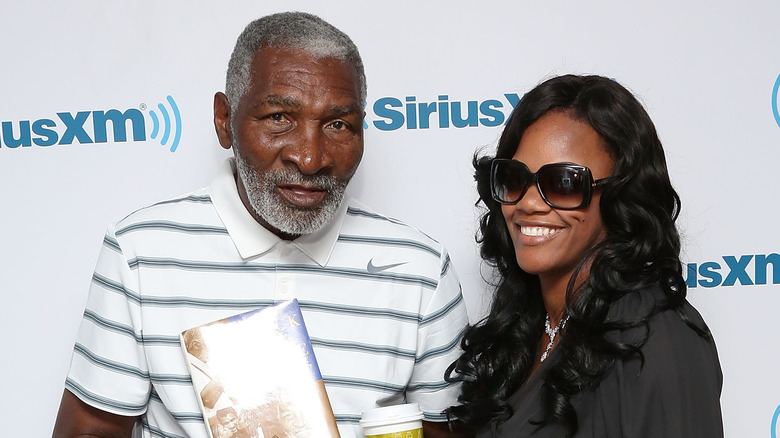 Taylor Hill/Getty Images
Richard Williams' life story seems like it was made for the big screen. He worked tirelessly to help his daughters Venus and Serena achieve greatness, while his personal life has been riddled with ups and downs. Richard filed for divorce from his wife, Lakeisha Williams, in 2017 and made several shocking claims about his partner. According to TMZ, Richard alleged that Lakeisha was stealing his social security benefits and had also forged his name on a deed to transfer one of his properties to herself.
Now, it appears the couple has rekindled their connection, as Lakeisha has just asked a judge to formally halt her divorce from Richard, per Daily Mail. "The wife believes that the parties have reconciled," said Lakeisha's attorney Sara Lawrence in the court documents. The filing goes on to claim that Lakeisha and Richard — who suffered a series of strokes in recent years — have an "active marital life including having regular weekly sexual relations."
Lakeisha's request comes days after actor Will Smith — who portrays Richard in the film "King Richard" — won an Academy Award for the role. Moments before Smith's Oscar win, the entertainer stormed the stage and slapped Chris Rock, who had made a joke about his wife Jada Pinkett Smith's shaved head. Smith has since apologized to Richard for his actions during the ceremony.