Jesse Williams' Grey's Anatomy Salary Is Way More Than Anyone Expected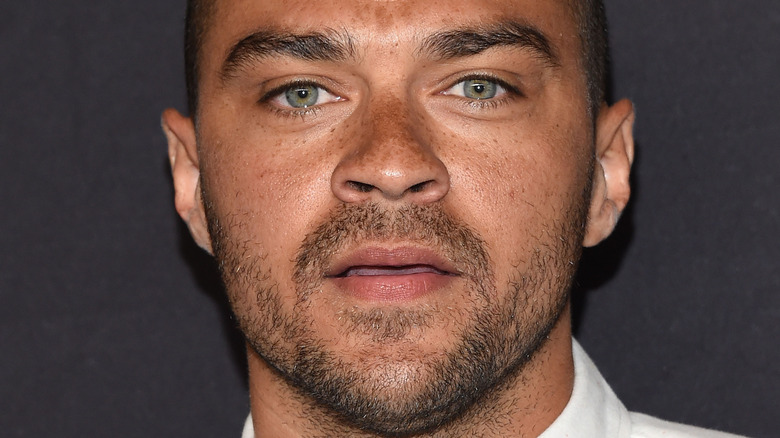 DFree/Shutterstock
If there's one thing we know about the main cast of "Grey's Anatomy," it's that they're making bank. And we mean serious bank. Take main star Ellen Pompeo, for example. The actor has played Dr. Meredith Grey since the iconic ABC medical drama first began in 2005, and her starring role has made her one very rich lady. Pompeo's net worth? Well, that sit's at an eye watering $80 million according to Celebrity Net Worth, with Forbes claiming in 2020 she earned herself the tidy sum of around $550,000 for every single episode of the show she films. Not bad. Not bad at all.
But it's certainly not just Pompeo who's raking it in from playing a doctor. The star worked alongside actor Jesse Williams on the show for several years, as he took on the role of Dr. Jackson Avery until it was revealed in May 2021 that Williams was leaving the series after an impressive 12 seasons.
The show has brought plenty of attention to Williams' personal life both before and since then, particularly when it comes to his relationship with his former wife, Aryn Drake-Lee. It's been no secret that things haven't exactly been the most cordial between Williams and Drake-Lee in the wake of their 2017 split, and now court documents are not only giving us an insight into their co-parenting arrangements but also the whopping amount Williams actually made from being on the show.
Grey's Anatomy made Jesse Williams a millionaire
Interested to learn how much Jesse Williams really made from "Grey's Anatomy"? Well, we have the answer. The amount he earned from the show was revealed in court documents filed on March 29 and seen by Hollywood Life, as Williams requested to have the amount he pays in child support to his ex-wife, Aryn Drake-Lee, reduced. It turns out he began paying $40,000 a month to Drake-Lee in 2019, but claimed that figure was based on his Jackson Avery salary, with his income now much less.
His "Grey's" income? A huge $6.2 million as well as a further $183,000 in residuals. That's around half of Williams' estimated net worth, which Celebrity Net Worth puts at $12 million. It certainly pays to be on "Grey's"! Williams claimed that number had fallen significantly, though, revealing in the documents that his weekly salary for appearing in the production "Take Me Out" is $1,668.
Williams and Drake-Lee share two children together, but their relationship, and the demise of, became tabloid fodder when they announced their breakup. There were rumors infidelity could have played a part after Williams moved on with Minka Kelly (something Kelly and Williams have both denied), while Drake-Lee told People in 2019, "I resisted this for the last 10 years, having a public profile, and then I got dragged into it against my will. It was possibly my worst nightmare. And then it played out, and now I'm better off for it."