Inside Patrick Dempsey's Messy Divorce From His First Wife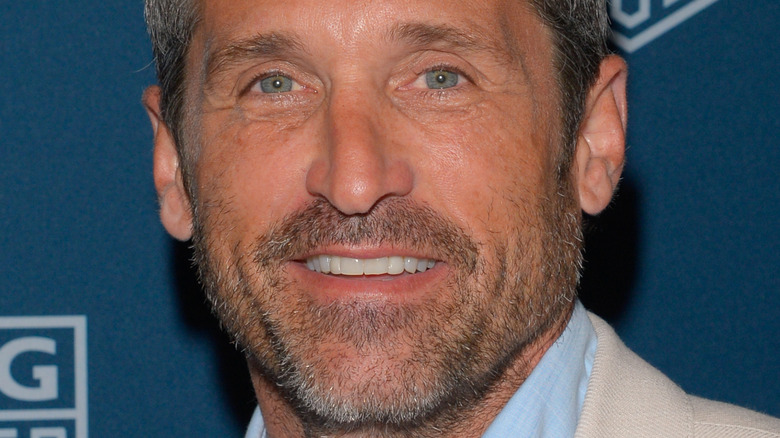 Ron Adar/Shutterstock
Patrick Dempsey melted hearts every week for a decade as Dr. Derek Shepherd on the hit medical drama "Grey's Anatomy." Dempsey's heartthrob character was nicknamed "McDreamy" for a reason! Those piercing blue eyes were just too much, showrunner Shonda Rhimes told Oprah Winfrey in 2006. "When we were shooting the pilot, Patrick was seriously the most adorable man we'd ever seen on camera," she said. "We'd watch the monitor and think, 'Look at his dreamy eyes!'" In real life, Dempsey reserves his charms for his wife, Jillian Fink, to whom he has been married for more than two decades, as he noted on Instagram.
Their marriage hasn't always been picture-perfect. In fact, Dempsey and his wife nearly divorced in January 2015. Fink even filed divorce papers, as per TMZ. Later that year, they decided to give their marriage a second chance, according to Us Weekly. "Our marriage was not something I was prepared to let go of," Dempsey told People in 2016. "I didn't feel like we had done all the work. And we both wanted to do that work." Together they share a daughter named Talufa who was born in 2002, as well as twin sons, Darby and Sullivan, born in 2007, according to People.
The couple left that chapter behind and are still going strong. But Fink isn't Dempsey's first wife. At just 21, Dempsey married Rochelle "Rocky" Parker, according to the entertainment blog Spock and Christine. That marriage didn't end well. 
Patrick Dempsey married his manager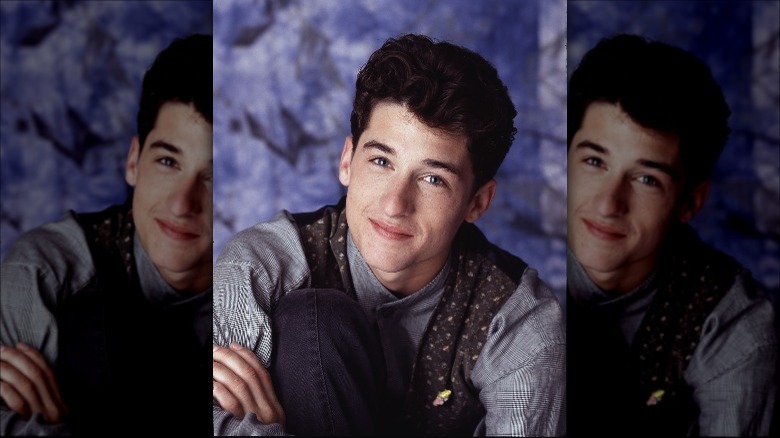 Michael Putland/Getty Images
In 1987, Patrick Dempsey married Rocky Parker, who was 47 at the time, according to Spock and Christine. Dempsey and Parker, who was a model, actor, and acting coach, had met three years earlier while working on the play "Brighton Beach Memoirs," in which Dempsey played Parker's nephew. The actors got close, with Parker later becoming Dempsey's manager, the International Business Times noted. The year they tied the knot, Dempsey and Parker worked together in the Phil Alden Robinson comedy "In the Mood," though she had only a minor part, according to IMDb.
Dempsey and Parker kept their relationship away from the public eye, fearing judgment over their age gap, according to International Business Times. But the marriage didn't last. In 1991, Parker filed for divorce amid serious allegations. Parker accused Dempsey of physical violence, including breaking her finger after slamming a car door on her hand, according to legal papers obtained by the National Enquirer in 2006 (via TODAY). Parker contended the abuse began early in their relationship. "[While] we were on the set of his [1987] movie 'Can't Buy Me Love' he beat me up because he wanted to see what it was like to beat a woman," Parker alleged.
The divorce was finalized in 1994, as per Spock and Christine. When the Enquirer contacted Parker for comment, she recanted some of the accusations, arguing she had been instructed, presumably by her lawyers, in the heat of their messy divorce.
Patrick Dempsey speaks on Rocky Parker marriage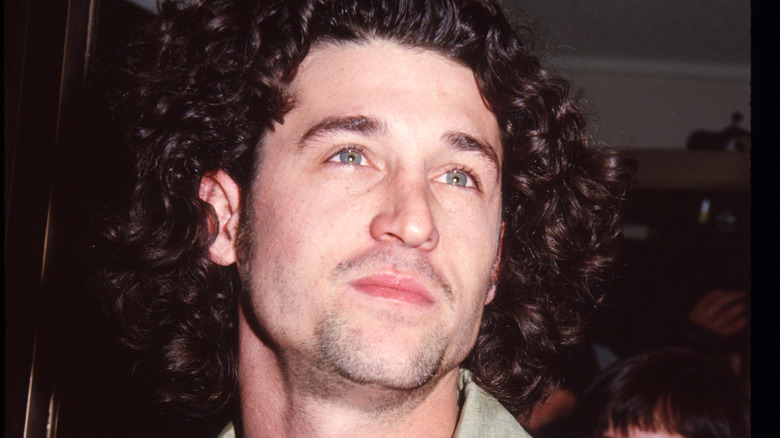 Barry King/Getty Images
Patrick Dempsey believes his relationship with Rocky Parker started for the wrong reasons. "I think I needed a mother," he told ABC's Barbara Walters in 2006. But Dempsey didn't use the interview to slam his ex-wife. He admitted that he was immature and had a hard time controlling his feelings and emotions. "In this business, you can't be difficult to work with. You can't have temper tantrums. You have to be professional, and I don't think I understood that at the time," he told Walters. However, he did admit the consequences of the marriage lingered to that day. "There were a lot of negative things that I'm still undoing from it," he said, adding he also learned lessons about the importance of finding balance in a relationship. 
Falling for a man 26 years her junior also caught Parker by surprise. "I don't know how it happened. I thought it was insane when a young cousin of mine got involved with an older woman years ago. Then it happens to you," Parker said, according to The Sun. In fact, Parker admitted feeling like the responsible party when "Brighton Beach Memoirs" went on tour. "We were on the road for a year and since it was a young cast, I kind of became the mom," she said.
Parker died in April 2019 at the age of 74. She suffered from lung and throat cancer, according to Spock and Christine.