Lamar Odom Manages To Make The Will Smith Controversy About His Marriage To Khloe Kardashian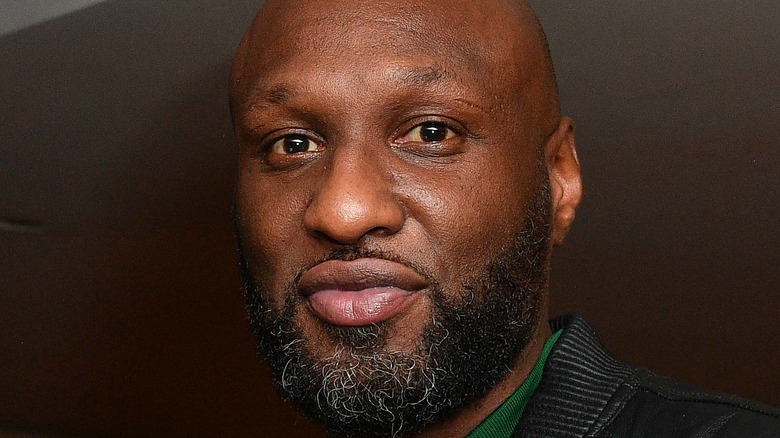 Allen Berezovsky/Getty Images
It seems that Lamar Odom is trying every trick in the book to get back into Khloé Kardashian's good graces.
The former basketball player, who had been married to the "The Kardashians" star for four years, has expressed his desire to get back in touch with her. In "Celebrity Big Brother," Lamar confessed that he wasn't a great husband when they were together. "I've never thought about getting married again," he said (via People). "I didn't treat that good woman right." When told to reach out to the reality star, he revealed that he is "going to try my damndest," and even laid out his plan. "I would probably just want to take her to dinner. It would be a blessing just to be in her presence to just tell her I'm sorry and what a fool I was. She has the right to never see me again for the things I put her through, but time moves on and people change. I would say I'm a lot more loyal now."
In a previous confession on "Celebrity Big Brother," he also admitted how much he regrets what he had done. When I married Khloé, there [were] just so many things I did wrong when it came to that relationship," he said. "If I could take [it] back, of course, I would take it back." Now, he's relating the whole Will Smith and Chris Rock debacle to what had happened between him and Khloé.
Lamar Odom wishes he 'protected' Khloé Kardashian as Will Smith did Jada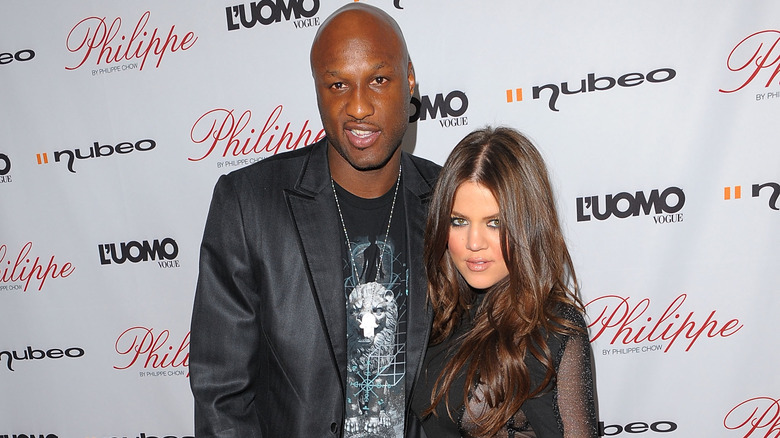 Jason Merritt/term/Getty Images
Lamar Odom just entered the Will Smith and Chris Rock chat. The NBA champion took to Instagram to air his thoughts about the 2022 Oscars incident, saying that he understands why Smith did what he did.
"He loves his wife. I do not condone violence against anyone. @willsmith loves @jadapinkettsmith I was told love covers a multitude of sins," he wrote, adding that Smith was just doing his duty as a husband. "I see everyone arguing the merits of this altercation, taking side, dragging them both to hell when it all boils down to love. He loves his wife. She was hurting, it is a husband's responsibility to protect his wife." He even said that if he had offered the same level of protection to Khloé Kardashian, they probably would not have separated. "Had I protected my wife versus mentally, emotionally and spiritually hurting her, I may still be married."
Meanwhile, Khloé doesn't seem to have any plans on reconciling with Lamar. In a 2019 episode of "Keeping Up with the Kardashians," she confessed to missing him but intends on just staying with friends (via People). "I miss him all the time, but I'm not in a place where I want to get back with him," she said. "I really don't know what the right thing to do in this situation is — I don't want to mislead him in any way. But I would like to meet with him."