Olivia Munn Reveals Why She Is Struggling In Her Personal Life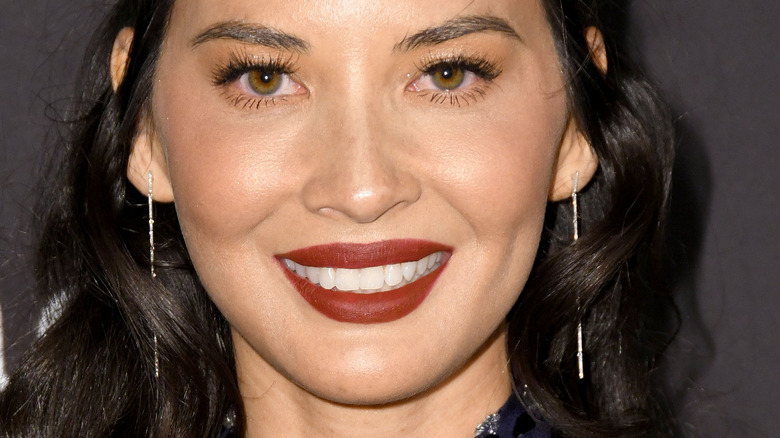 Quinn Jeffrey/Shutterstock
Following her split from Green Bay Packers quarterback Aaron Rodgers in 2017, Olivia Munn became one of the hottest single ladies in Hollywood ... but she wasn't single for long. The star linked up with comedian John Mulaney in 2021 in what many found to be a surprising romance — but hey, it's Hollywood! From there, Mulaney and Munn's relationship seemed to move at warp speed. It then all came to a head on a September 2021 episode of "Late Night With Seth Meyers," when Mulaney dropped some huge news by announcing that he and Munn were expecting their first child together. "I went to Los Angeles and met and started to date a wonderful woman named Olivia," Mulaney told Meyers. "She's kind of held my hand through that hell, and we are having a baby together." 
Following the announcement, Munn remained pretty quiet during her pregnancy on Instagram, but she shared a sweet post to welcome her son Malcolm in December 2021. "My Golden Ox baby. Malcolm Hiệp Mulaney. Happy Holidays," Munn wrote on the upload. Since then, Munn has continued to share photos of both Mulaney and their baby. But like most things — at least when it comes to social media versus real life — it isn't all sunshine and roses. In a series of social media posts, Munn got candid about some lesser-discussed aspects of motherhood — specifically, the ones that aren't so glamorous.
Olivia Munn opened up about her postpartum depression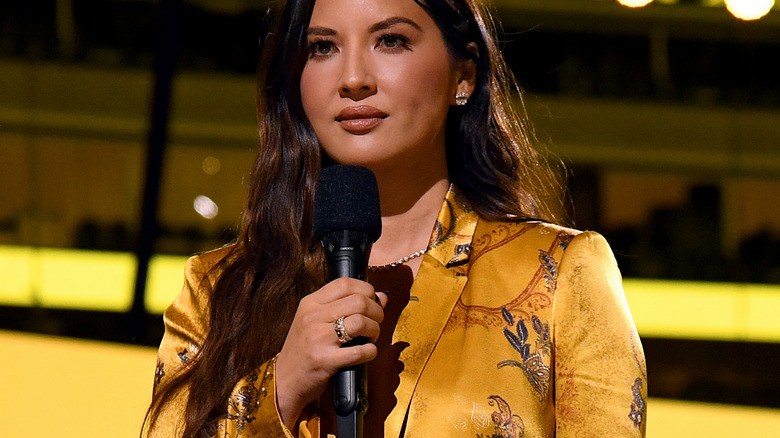 Kevin Mazur/Getty Images
Since the birth of her son, Olivia Munn has kept fans updated on what life as a mom is like, taking to Instagram to share snippets with followers. But in March, Munn took it to a more personal level by way of a selfie. In an Instagram Story (via Page Six), the mother of one snapped and shared an early-morning mirror selfie while sporting an oversized gray sweatshirt — one which, it turned out, would signal the candid message she wanted to send. "1:54 am. Post partum life right now: everyone's asleep except me," stated Munn. "Been wearing the same sweatshirt for three days (I think, maybe more?)," she then lightly joked. "I'm so so happy, and at the same time, I'm struggling (weird to feel both simultaneously yet so grateful to have all the happiness to keep me afloat)," she wrote. 
This isn't the first time Munn has opened up about her experience with postpartum depression. As Page Six noted in an earlier report, Munn directly discussed the physical and psychological effects of postpartum in another Instagram Story. "My hips still feel wonky from pushing out a human being," Munn wrote at the time, adding, "my post partum anxiety is still here (and horrible), but I got myself up and took my first capoeira lesson today."
If you or someone you know is struggling with mental health, please contact the Crisis Text Line by texting HOME to 741741, call the National Alliance on Mental Illness helpline at 1-800-950-NAMI (6264), or visit the National Institute of Mental Health website.