Doctor Gets Candid About Bruce Willis' Diagnosis And Recovery - Exclusive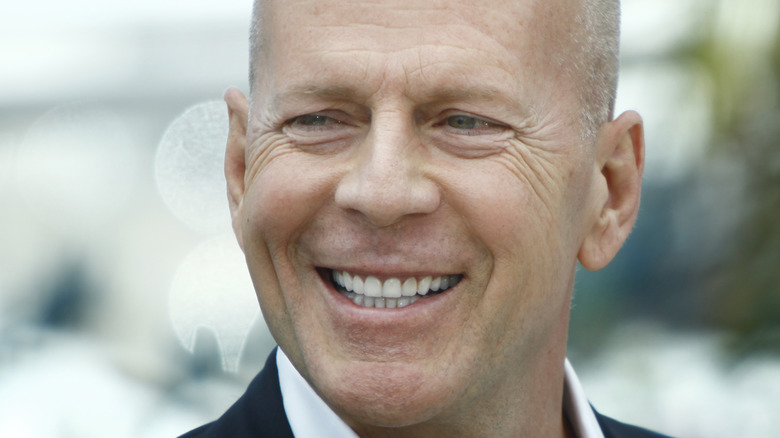 PAN Photo Agency/Shutterstock
The announcement that Bruce Willis would be stepping away from his acting career due to a health diagnosis left fans with a lot of concerns — and questions. In her Instagram post making the announcement, Willis' ex-wife and mother of his children, Demi Moore, wrote that the actor had "been experiencing some health issues" and was diagnosed with aphasia, "which is impacting his cognitive abilities." Moore continued, "As a result of this and with much consideration Bruce is stepping away from the career that has meant so much to him."
Many people will be unfamiliar with aphasia, and we wanted to learn more about the condition and what fans and supporters of Willis can hope for in terms of recovery. So we went to an expert, Dr. José Morey, M.D., who told Nicki Swift, "It is an umbrella term for disorders which causes lack of speech or thoughts of speech." Dr. Morey added that the condition can have a number of causes, but is typically, "trauma or other insult to the regions of the brain which control speech." So what does the prognosis look like?
Bruce Willis' recovery may depend on the cause of the aphasia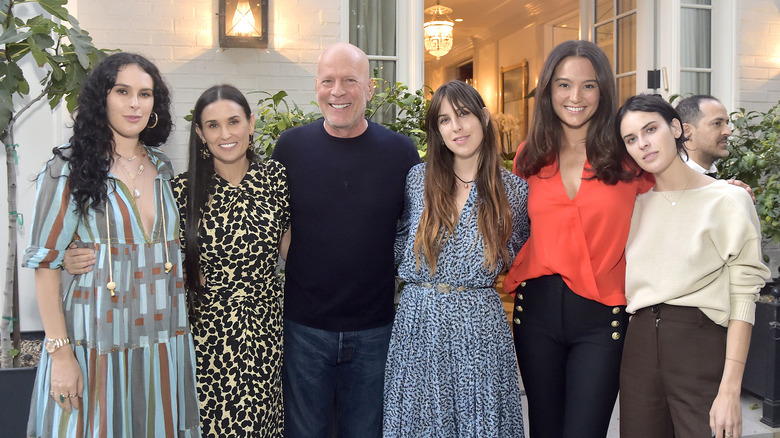 Stefanie Keenan/Getty Images
Trauma or insult to the brain doesn't necessarily mean getting hit in the head. Dr. José Morey explained exclusively to Nicki Swift, "Typical insults tends to be chronic small vessel disease or strokes to the region. There are inflammatory and malignant causes that can also do this." Dr. Morey also said that treatment is "multifactorial," and will depend on the specific cause of the aphasia, but will probably include speech and language therapy. "For the family, support and love is the best they can do regardless of the etiology," he said. "This will be a journey. Recovery can happen, depending on the cause, but it may take time and may never return fully."
We don't know how long Bruce Willis has been experiencing this health issue, though he seems to have kept plenty busy making movies in the past year, with several projects currently in post-production, according to his IMDb page. We also don't have any more details about the root cause of the aphasia, so we can't know when, if ever, Willis will recover. 
Demi Moore concluded her Instagram post, "As Bruce always says, 'Live it up' and together we plan to do just that." All we as fans of the actor can do now is to follow their example.