Wanda Sykes Reveals The Sad Reason Chris Rock Apologized To Her After Getting Slapped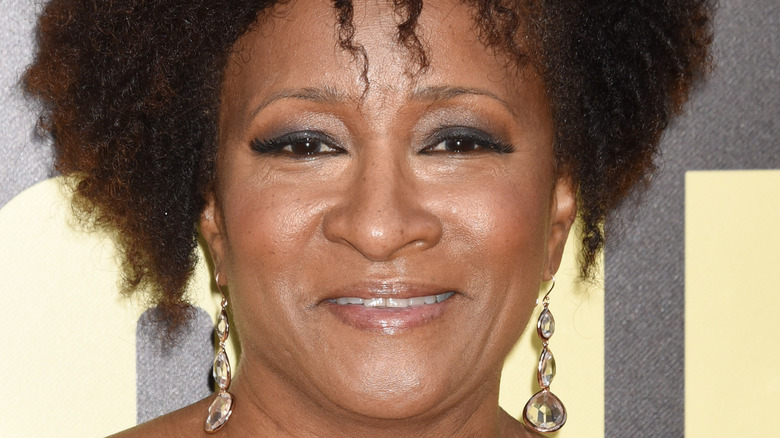 Ga Fullner/Shutterstock
Ahh to think, we all assumed Regina Hall's pat-down of Josh Brolin and Jason Momoa would be the 2022 Oscars' moment. How were we to know Will Smith would later slap presenter Chris Rock, culminating in a polarizing point in award show history? While the incident has been dissected and memed to death, one truly unfortunate byproduct was the overshadowed celebration of the night's nominees and winners. With the evening's theme being #MovieLoversUnite, cohosts Amy Schumer, Wanda Sykes, and Regina Hall promised a night of harmless ribbing and fun. As Sykes told Variety a few days prior to the ceremony (per Bollyinside), "It's a big night. People worked hard on these movies."
Sadly, however, no category's winner was more overshadowed than the one Rock presented during Smith's violent display. With Rock handing the "Best Documentary Feature" Oscar to "Summer of Soul (...Or, When the Revolution Could Not Be Televised)," director Ahmir "Questlove" Thompson delivered an emotional and gracious acceptance speech ... that few people probably fully processed. As one source described the atmosphere during Thompson's speech to Page Six, "The air was taken out of the room by everyone, so how can it not affect the moment?" 
In addition to that distraction, there are some who feel the Oscars' hosts were likewise disrespected by Smith's actions. Now, Sykes herself has revealed what Rock said to her following the dramatic incident. 
Chris Rock expressed empathy toward Wanda Sykes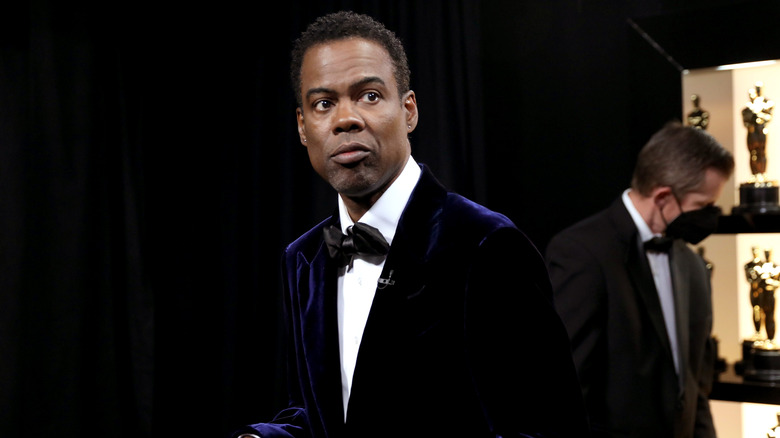 Handout/Getty Images
Wanda Sykes is #TeamChrisRock. In a clip from an upcoming interview on "The Ellen DeGeneres Show," Sykes, along with host Ellen DeGeneres, denounced Will Smith's slapping of Chris Rock as an offensive distraction from the celebration. The Oscars 2022 cohost was not present in the Dolby Theatre when the now-infamous slap occurred, but said she, like everyone else in attendance, was shell-shocked. 
"No one has apologized to us," she told DeGeneres (via Variety). "We worked really hard to put that show together — so I'm like, what the hell is this?" In fact, the comedian pointed out that Rock was the only individual to offer her an apology, saying, "I'm so sorry!" at an Oscars afterparty. When Sykes asked why he was apologizing, Rock reportedly replied, "Because it was supposed to be your night, you and Amy and Regina. And this is now going to be about this." 
Sykes added in the preview clip that Smith should have been removed. "For them to let him stay in that room and enjoy the rest of the show and accept his award, I was like, 'How gross is this?,'" she said (via NBC News). Cohost Amy Schumer also lent Rock her support in a March 30 Instagram post, writing, "Still triggered and traumatized. I love my friend @chrisrock and believe he handled it like a pro."