Soap Star Susan Lucci Suffers A Tragic Loss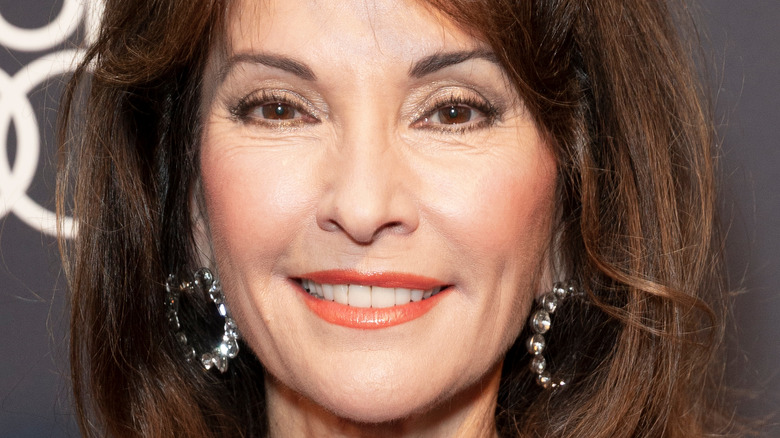 lev radin/Shutterstock
Susan Lucci is one of the most iconic women in Hollywood and her name pretty much goes hand-in-hand with the hit soap opera "All My Children." The star has appeared in countless television shows and films, but she's most well known for her role as Erica Kane in "All My Children," where she would bring plenty of drama to the screen. She's likely the most well-known soap star on the planet. But aside from simply starring on the big screen, Lucci also has a wonderful life outside of acting. 
The soap star married husband Helmut Huber in 1969, per Women's Day, and the two have defied all odds, remaining married for 52 years. That's a whole lifetime and then some in Hollywood. Lucci often posts photos of herself and her beloved husband on Instagram, and it's easy to see the love. "Selfie with my handsome husband—looking for the best lighting? Stand in front of a vanity with surround-lit mirror!!!" she gushed in January.
Huber also seems to miss the chance to rave over his blushing bride. "The first time I saw Susie, it hit me," he told People in 1999. "Still today, she walks in a room, and I just light up." Lucci echoed the same sentiments gushing over how she found him to be an "attractive older man." Huber would later manage his wife's career, which, as we all know, has been incredibly successful. Sadly, Huber died on March 28, and it's likely left a gaping hole in Lucci's heart.
Susan Lucci's husband Helmut Huber has died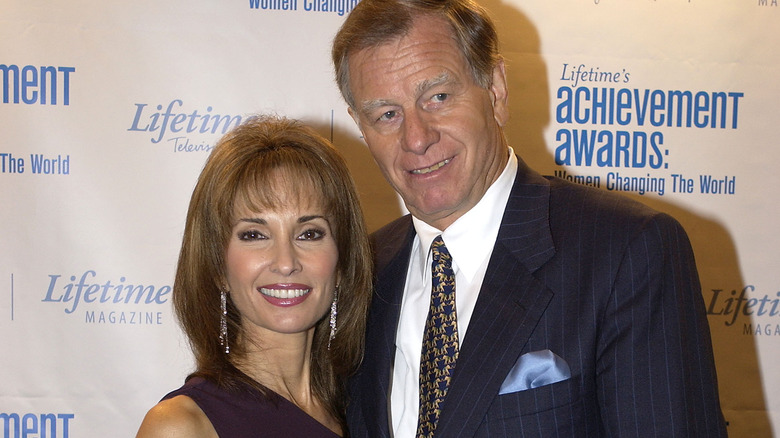 Mark Mainz/Getty Images
Susan Lucci is reeling after the loss of her husband, Helmut Hubert. According to People, the 84-year-old died in Long Island, but no other specifics were given, other than that he passed away "peacefully." A rep for the Lucci/Huber family released a statement, calling Huber a family man and a loyal friend. "With a roaring sense of humor, larger-than-life personality, and a practical problem-solver, he lived his life to the fullest," the statement read. "Mr. Huber, who formerly raced motorcycles in Austria, was a first-rate skier, and avid golfer, belonging to the Garden City Golf Club and Westhampton Country Club."
Huber and Lucci tied the knot in 1969, and at the time of his death, Huber left behind two sons, two daughters, and many grandchildren and great-grandchildren. The outlet did not specify a cause of death, but it does mention that Huber's obituary asked for donations to the American Stroke Association, leaving many to wonder if that could have been his cause of death. According to Deadline, Huber wore many hats in his life. In addition to racing, he also served as a chef, and he and Lucci actually met when he served as the executive chef of Long Island's Garden City Hotel.
This past February, Lucci shared a photo of herself and her beloved husband on her Instagram page. The pair was all smiles as they posed at Daniel Boulud's restaurant Daniel in New York. That appears to be the last image of the two together on social media.