Ronda Rousey Gets Candid On Her Wrestling Comeback After Giving Birth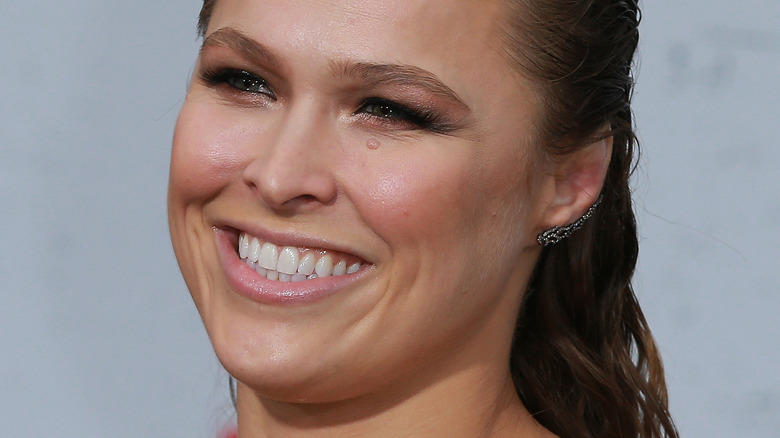 Leon Bennett/Getty Images
Ronda Rousey may now be a proud mother to daughter La'akea Makalapuaokalanipō (aka Pō), but that doesn't mean that she has already left the WWE world behind.
The athlete set her sights on making a comeback in the ring after she found out she was pregnant. On Instagram, she wrote that participating in the 2022 Royal Rumble has always been her goal. "I just had a baby 4 months ago.... Since the day I found out I was pregnant and calculated my due date, I knew I wanted to return to the @wwe at the #royalrumble2022," she said, adding that she initially thought her goal was impossible to achieve. "Two weeks, even two months postpartum that goal seemed crazier than ever before. But I just missed it so much... and I so badly wanted to give Pō the same example that my mom gave to me and my sisters – she never broke stride following her dreams while having us. Now it's my turn."
Indeed, the wrestling star has managed to return to the ring in time for the Royal Rumble, but according to her, the road to comeback has not been easy.
Ronda Rousey says the road to her wrestling comeback has been tough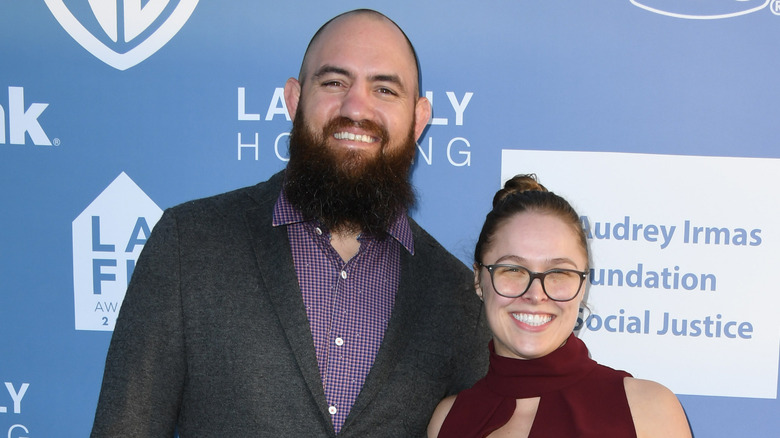 Jon Kopaloff/Getty Images
Ronda Rousey initially didn't think it was possible for her to reach her goal of returning to the ring for the Royal Rumble. In an interview on "The Ellen DeGeneres Show," she said that even health professionals advised her to refrain from doing anything physically draining after giving birth. "I felt like I had just been hit by a semi-truck with razor blades straight to the crotch," she admitted. "I was like, 'I don't know how I'm gonna make this work,' but I worked really hard and got there."
When asked why she had done it, the wrestling star said that her mom served as her inspiration. "My mom was an example of being a working strong mother. She was working as an engineer, working for her PhD, was the first American to win the world championship in judo, while working as a single mother, all at the same time," she added. "I always felt like I could do anything as a mom because of her and I wanted to give my little girl that same example."
It's not surprising that Rousey went to incredible lengths for her baby, as she once said that motherhood changed her life. "I was just by myself and a bachelorette completely content," she said in an interview with E! News in 2019, back when she became a stepmother to her husband Travis Browne's two sons. "And then it went from that, looking out for number one, to completely an entire family. It taught me how much joy I can get in not really thinking about myself."