Machine Gun Kelly Proves His Relationship With Pete Davidson Is Stronger Than Ever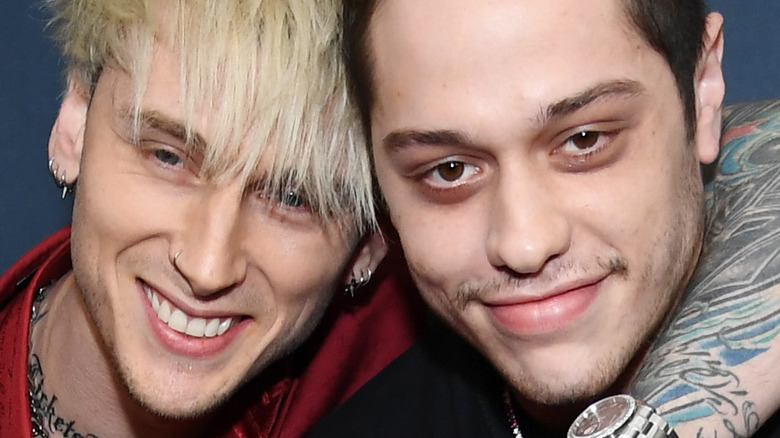 Dimitrios Kambouris/Getty Images
When it comes to enduring friendships in the entertainment industry, some celebrity friendships may be hard to understand, while others seem to totally make sense. The latter applies to Machine Gun Kelly and his pal Pete Davidson. Both famous and successful, the duo first met back in 2017 while working on "Wild 'N Out," and as Davidson told Coveteur in March 2019, "Then we became the bestest of the friends."
In fact, Kelly thinks of Davidson as more than just a friend. He considers him to be like a member of his family. While chatting on "The Howard Stern Show" in September 2020, Kelly said he "love[s] Pete," before explaining, "I don't have any siblings. ... He's like my best friend too, but also like a little brother."
Of course, Kelly and Davidson also have other special people in their lives. In fact, they are both involved with women who are just as famous as they are (if not more so, TBH). While Davidson is dating Kim Kardashian, Kelly is engaged to Megan Fox. That's something Kelly opened up about, while also talking about Davidson and proving that their relationship is stronger than ever.
Will Pete Davidson be Machine Gun Kelly's best man?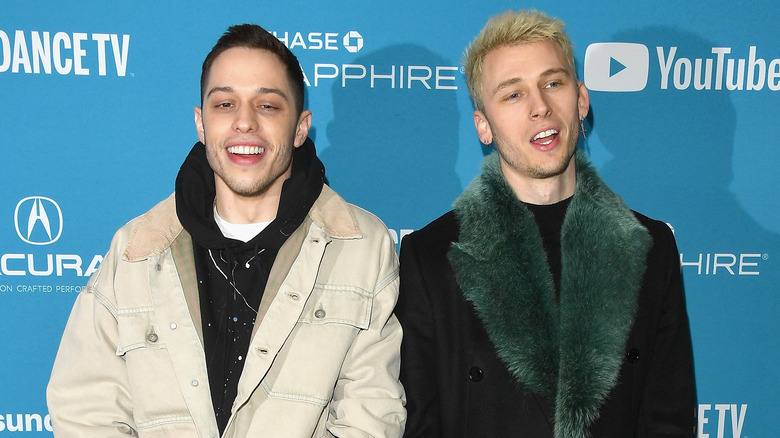 George Pimentel/Getty Images
"Megan and MGK are not in a huge rush to tie the knot, but have been starting to engage in the planning process," a source told E! News in March, while dishing about Machine Gun Kelly's wedding with Megan Fox. The insider then went on to say that the pair "would love to get married next year if they can nail down all of the details by then." One of those details, of course, will include the guest list, including who will serve as the maid of honor and who will be the best man. When it comes to who will be standing beside Kelly when he says "I do," Howard Stern wanted to know if that would be Pete Davidson while chatting with the future groom.
When asked on "The Howard Stern Show" in March if Davidson would be chosen for the special role, Kelly admitted he thinks there will be "an army of people" with him due to the fact that he has "so many close and best friends that have been with [him] through all these years." As for Davidson, Kelly confirmed, "But yeah, I think Pete's absolutely going to be standing there with me." He also suggested "mic[ing] him up for the commentary," which would definitely be entertaining!
While referring to their friendship as "a bromance" that's "unbelievable," Kelly also added, "I was blessed. ... We both came into each other's life at the right time."