The Real Reason Tom Brady's Head Coach Just Abruptly Retired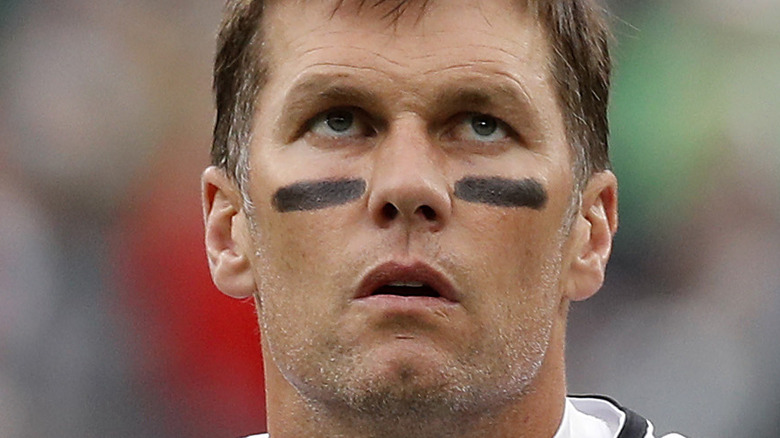 Jim Mcisaac/Getty Images
Tom Brady is the latest athlete to head into retirement and then change his mind. In February, Brady announced that he would be retiring from the NFL after a storied career. "This is difficult for me to write, but here it goes: I am not going to make that competitive commitment anymore. I have loved my NFL career, and now it is time to focus my time and energy on other things that require my attention," the star wrote on Instagram in February, shortly after the season wrapped up.
The superstar spent most of his career with the New England Patriots but opted to leave the Northeast for a little bit more sunshine in 2020. Brady played with the Tampa Bay Buccaneers for two seasons, leading them to a Super Bowl win during the 2020-2021 season. Shortly after he retired from the NFL, the quarterback changed his tune and decided to come back to play quarterback for the Bucs in a decision that shocked almost everyone. "These past two months I've realized my place is still on the field and not in the stands. That time will come. But it's not now. I love my teammates, and I love my supportive family," Brady tweeted. "They make it all possible. I'm coming back for my 23rd season in Tampa. Unfinished business LFG."
With Brady coming back as the quarterback for the Bucs, some personnel changes are still going on within the organization, specifically with head coach Bruce Arians.
Bruce Arians steps aside for a good reason
Rob Carr/Getty Images
Many fans didn't think that Tom Brady would be back with the Bucs for the 2022-2023 season, and many certainly didn't believe that Bruce Arians would be out — but here we are. In late March, the Bucs coach shocked Tampa Bay by announcing that he would be stepping down as head coach. Arians shared that he wants defensive coordinator Todd Bowles to take the reins while the time is right. "[I don't need to] win another 15 games for me to be happy. I'd rather see Todd in position to be successful and not have to take some [bad] job. I'm probably retiring next year anyway, in February. So I control the narrative right now," Arians told the Los Angeles Times. "I don't control it in February because [if] Brady gets hurt and we go 10-7, it's an open interview for the job." 
When the news first broke that Arians opted to retire, many wondered if it was because Tom Brady decided to rejoin the team. However, the coach insists that wasn't the case at all. ​​"No. Tom was very in favor of what I'm doing. I mean, I had conflicts with every player I coached because I cussed them all out, including him. Great relationship off the field," he told NBC.
Many fans thanked Arians on social media for his perceived selfless act. "Never seen a HC say this in retirement. Pretty incredible perspective," one reporter tweeted. Now the question remains... Can Tampa Bay win another Super Bowl with Brady at the helm?