Julia Fox Speaks Out About Those RHONY Rumors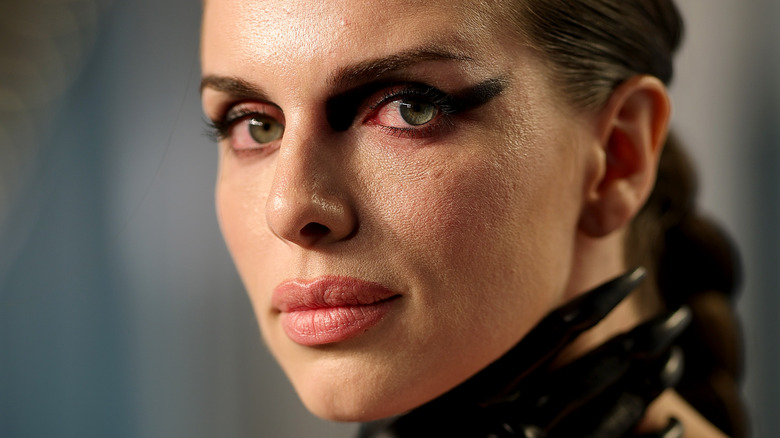 Rich Fury/vf22/Getty Images
Julia Fox burst onto the scene soon after it was revealed that she was dating Kanye "Ye" West back in January. While their whirlwind of a romance didn't last longer than a full season of "Keeping Up With the Kardashians," Fox is still making headlines for all the things she says, does, and even wears. The "Uncut Gems" star even told Variety that she has a memoir in the works. "So far, it's a masterpiece, if I do say so myself," Fox said, adding that she didn't want to give away too many details because she's "superstitious." 
While Fox's IMDb page does suggest that she's got a few projects in the pipeline, including two movies called "No Sudden Move" and "The Trainer," it looks like Ye's ex-girlfriend might be coming to a reality television screen near you, too. In fact, Fox recently spoke out about all of the rumors suggesting that she's joining the cast of "The Real Housewives of New York." What she has to say about the matter is actually surprising, too.
Is Julia Fox about to become a housewife?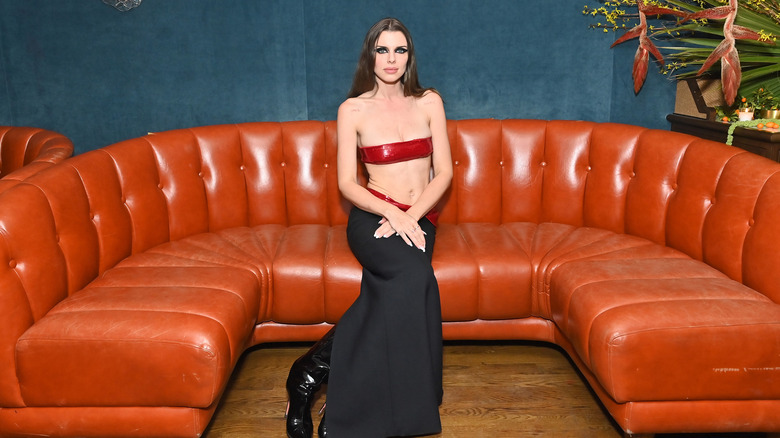 Stefanie Keenan/Getty Images
Teresa Giudice and the other ladies of the "Real Housewives" franchise can take it easy for now knowing that Julia Fox is not about to snatch anyone's crown just yet. According to TMZ, Fox shut down reports that suggested she was in talks with producers to join "The Real Housewives of New York." However, she did add that she would be open to joining the show, should Andy Cohen want to give her a call. 
That said, Fox does have an interesting connection to "The Real Housewives of New York." According to Vanity Fair, "RHONY" star Leah McSweeney was once Fox's AA sponsor. She made the revelation during her "Forbidden Fruits" podcast back in November when McSweeney was a guest on her show. She said, "Leah was my sponsor in AA. We were both so sick and suffering." She added, "You told me something that I still think all the time: 'Tire the body and the mind will follow.' If I'm feeling depressed or stressed, I'm just like, 'Let's get busy.' I'll work out and whatever, and I always think about that." With so much that Fox has got to share with the world, it wouldn't be surprising if Fox did become a housewife, or for that matter, any kind of reality star.