Julia Fox Makes Curious Claim About Why Her Romance With Kanye West Was So Public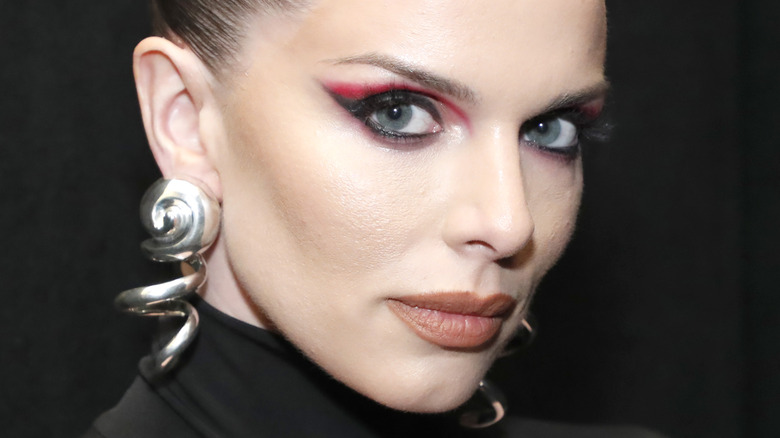 Astrid Stawiarz/Getty Images
Julia Fox and Kanye "Ye" West have broken up, which means that you will no longer see their names in the headlines every day. Their short-lived romance was so public that everyone knew about their business — and, apparently, that was completely intentional.
On February 14, which is ironically the day of love, a representative for the "Uncut Gems" actor confirmed that "JuliaYe" is over. "Julia and Kanye remain good friends and collaborators," the statement read, per Harper's Bazaar, "but they are no longer together." Fans were quick to react to the announcement, but the brunt of the ridicule seemed to be mainly directed at Fox, with some believing that she used Ye for clout. The actor, however, immediately clarified that she doesn't have any ill feelings and that she was never in love with him in the first place.
"Why not see me for what I am which is a #1 hustler," she wrote in a now-deleted Instagram Story, per People. "I came up yall lol and not only that but Kanye and I are on good terms! I have love for him but I wasn't in love w the man Jesus Christ what do u guys think I am 12 years old?!" As for the very public nature of their relationship, she revealed that it's only that way because of Ye.
Julia Fox said Kanye West 'wanted her to' publicize their relationship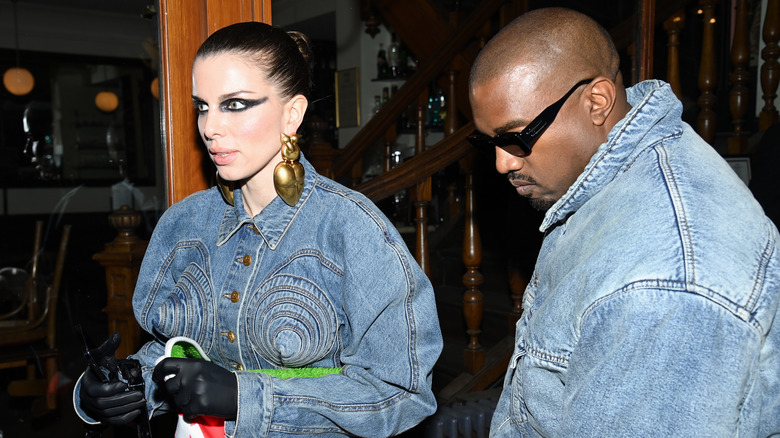 Pascal Le Segretain/Getty Images
Nearly every noteworthy moment in Julia Fox and Kanye West's relationship, from photoshoots to romantic dinners, has been widely publicized. But, according to the actor, it's Ye's direction to keep it that way. The revelation came when she responded to a troll comment that claims that she only dated the rapper for fame.
"You talked about the man in the press like you all were married. Just desperate for the attention. Wasn't even 15 mins, maybe like 2 mins of fame," the comment read, per Page Six, to which she responded with "He f***ing wanted me to!!!!" She also teased that if fans and followers want to know the whole story, they'll have to keep an eye out for her upcoming memoir: "Anyway If u want the full tea ur gonna have to buy the book when it comes out," she said in a now-deleted statement. 
However, Fox did open up a bit more about her thought process in a profile for The Cut, released on February 14, but written while they were still dating. "When our paparazzi photos were leaked, there was just such an interest, I was kind of like, 'Okay, I'll tell you.' I wasn't being, like, hush-hush, celebrity," she explained of her briefly recurring column in Interview. "Celebrities are not that f***ing important. You can tell us about your stupid f***ing date. We're in a pandemic. Give people something to talk about. Do your f***ing service, do your job." Fair enough!