Is Jim Carrey Really Saying Goodbye To Hollywood?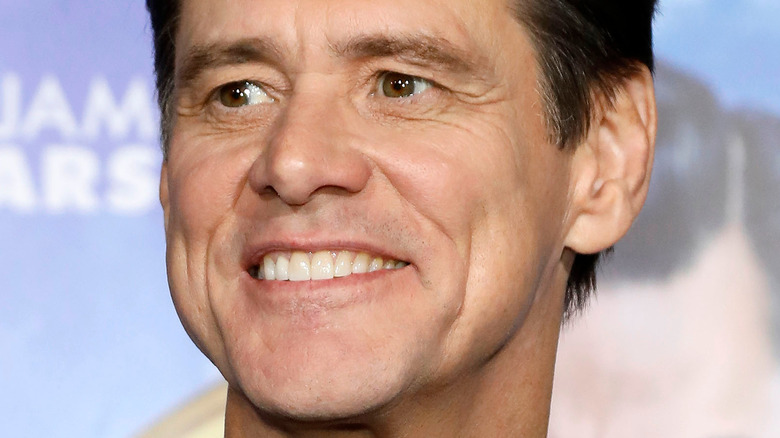 Joe Seer/Shutterstock
Jim Carrey is one of the most beloved comedians in Hollywood, and he's not afraid to speak his mind when it comes to pretty much any topic. The star has made headlines on many occasions, as he doesn't seem to care about what others think of him. Carrey loves to paint, and Donald Trump became a frequent subject on Carrey's canvas during his presidency. The actor says that some people didn't like the political aspect of his art. "What I want to tell people is, 'It's never been a matter of hating anyone.' I can sit down with anybody in this country and break bread. I love people," he told Yahoo.
The star also didn't shy away from sharing his thoughts on Will Smith slapping Chris Rock at the 2022 Oscars. Carrey held nothing back condemning Smith after seeing what went down on stage. "I was sickened by the standing ovation," Carrey said of Smith's Oscar win to Gayle King on "CBS Mornings." "Hollywood is just spineless en masse, and it really felt like a really clear indication that we aren't the cool club anymore." Carrey added that Smith should have been escorted out of the show because a person just can't slap someone over their words.
It's safe to say that Carrey keeps it real and shares his thoughts on all aspects of his life, including what could be the end of his acting career. 
Jim Carrey is seriously contemplating retirement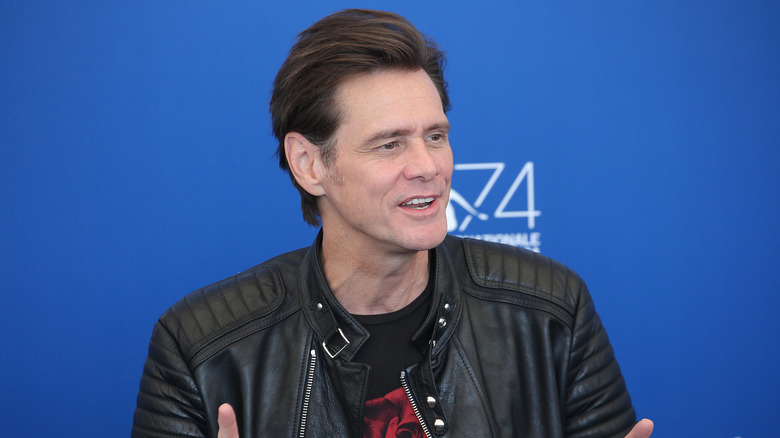 Matteo Chinellato/Shutterstock
Is Jim Carrey really stepping away from the limelight, like, forever? A recent interview suggests just that. Carrey has flown under the radar in recent years, and he seems content with where he is at in his life and career. Some of his most loved films like "The Mask" and "Ace Ventura: Pet Detective" are behind him, and he said it would take a huge role to get him to return to the big screen in the future.
Ironically, Carrey was promoting his "Sonic the Hedgehog 2" movie when he dropped the bombshell news on Access Hollywood. "I am retiring. I am being fairly serious," he shared, stating that "angels" would need to bring him a script in "gold ink" to do another movie. "I might continue down the road, but I'm taking a break," he dished. "I really like my quiet life, and I really love putting paint on canvas, and I really love my spiritual life, and I feel like — and this is something you might never hear another celebrity say as long as time exists — I have enough. I've done enough. I am enough." 
As many know, Carrey has a very cool hobby outside of acting. According to Vulture, he's very into painting and art, as he mentioned in his "Access Hollywood" interview. "If I wanted to stop, I couldn't," Carrey said of painting. It sounds like being an artist isn't something Carrey will soon retire from!