Fans Have A Lot Of Fiery Opinions On Jason Sudeikis And Harry Styles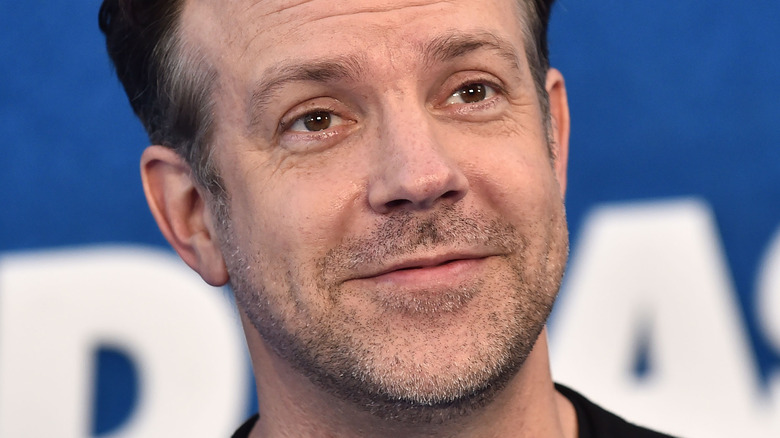 DFree/Shutterstock
Jason Sudeikis and Olivia Wilde met at a "Saturday Night Live" wrap party in May 2011, but didn't go official with their romance until November, according to Brides. Sudeikis proposed during the 2012 holidays, Wilde said "yes," and they lived happily ever after — well, not quite. Sudeikis and Wilde did have two children together, however, they shocked Hollywood by announcing they'd split in November 2020.
Sudeikis was reportedly left totally devastated, but apparently, he initially held out hope for a romantic reunion. "There is still a lot of love there, and he would like to have hope that maybe there's a way for them to repair things," a source told People at the time. "But what happens next remains to be seen."
What happened next was that Wilde was snapped out and about two months later, holding hands with Harry Styles. The photos led Sudeikis to question the narrative of his and Wilde's breakup. "I'll have a better understanding of why in a year," he told GQ. "And an even better one in two, and an even greater one in five, and it'll go from being, you know, a book of my life to becoming a chapter to a paragraph to a line to a word to a doodle." Meanwhile, Styles is believed to have made a reference to his new love in a recent song, and in response, fans have a lot of fiery opinions about Jason Sudeikis and Harry Styles.
Jason Sudeikis fans aren't amused by Harry Styles' love song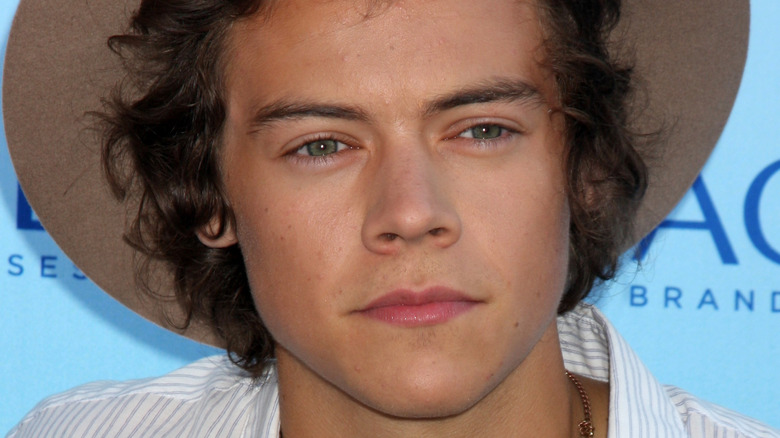 Kathy Hutchins/Shutterstock
Harry Styles released his new single, "As It Was," and its video on April 1. The visual depicts Styles chasing an anonymous paramour, who keeps coming just in and out of his reach. They embrace at one point before being torn asunder. Not surprisingly, many have concluded that Olivia Wilde is the subject of Styles' longing in the inspiration behind the video.
Some fans have surmised that Styles is making a shady reference to Jason Sudeikis' ongoing affection for Wilde in "As It Was," as Styles' relationship with her has heated up after about a year of dating. "Harry is slowly getting to know her kids," a source told People in December 2021. "Olivia is also spending time with Harry's mom." Styles' new video set the Twitterverse alight and #TeamSusdeikis was out in full force. The actor quickly started trending, and it's apparent that fans have a lot of fiery opinions.
"Jason Sudeikis could go out of his way to dress like a hobo and b***hes would still be drooling over him. It's me I'm b**ches," one J-Sud supporter wrote. "Don't you EVER open up your mouth to talk about Jason Sudeikis," a fan warned the Styles hive. "Jason sudeikis could do eros but harry styles couldn't do ted lasso," opined another. "Jason Sudeikis has not tweeted a single thing in his whole entire life, and yet he still trends on Twitter on the daily, absolute king behaviour," a fan pointed out.