Does Demi Moore Have A New Man In Her Life?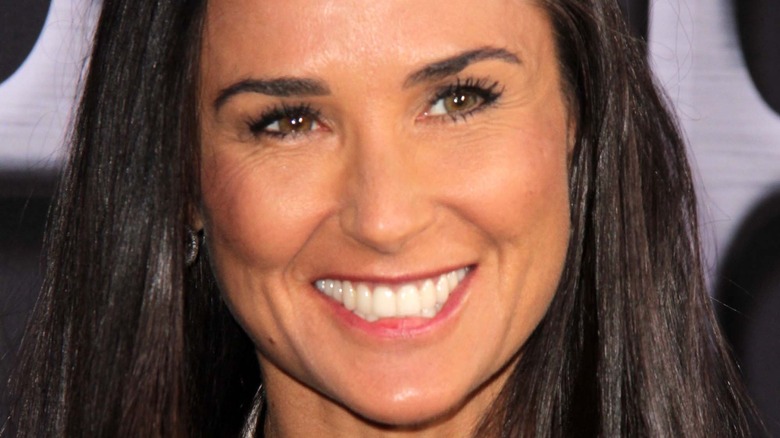 s_bukley/Shutterstock
Demi Moore is rumored to have allegedly dated several guys since splitting from Ashton Kutcher in 2011. According to tabloid reports, Moore's been linked to actor Martin Henderson, art dealer Vito Schnabel, restaurateur Harry Morton, and musician Sean Friday. However, Moore is a lady who likes to keep her love life on the down-low — so all the rumors are just rumors.
Moore stepped out of her comfort zone in 2019 and shared her life story via her memoir, "Inside Out." In the bestseller, Moore writes about her "tumultuous relationship with her mother, her marriages, her struggles balancing stardom with raising a family, and her journey toward open-heartedness." Per The New York Times, Moore suffered a lot towards the end of her last marriage. She was abusing Vicodin, and her drinking was spiraling out of control. Things went from bad to worse after Moore's divorce from Kutcher, resulting in Moore's daughters cutting their mom out of their lives.
Entering rehab and undergoing a lot of therapy placed Moore back on track again. She's now closer than ever with all of her blended family and maintains a strong friendship with Bruce Willis. In an Instagram statement, Moore announced her ex-husband was retiring from acting because he'd been diagnosed with aphasia. She vowed to be there for him every step of the way. So, with all of her family commitments, is there any time left for romance? Does Demi Moore have a new man in her life? Apparently, yes.
Demi Moore's love match in veggie heaven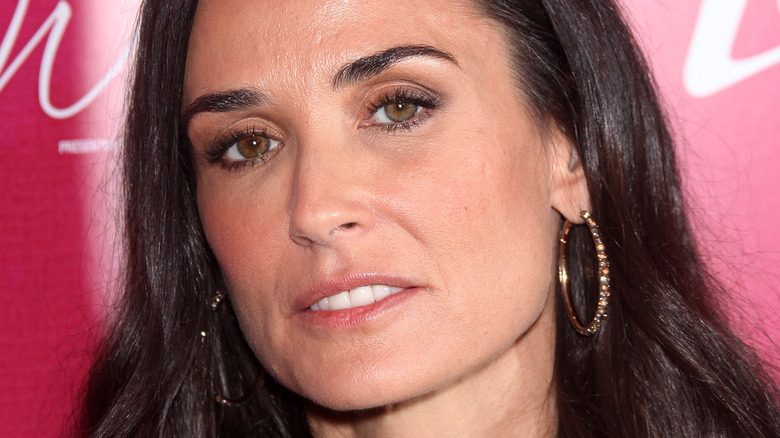 DFree/Shutterstock
Demi Moore has reportedly been secretly hooking up with acclaimed chef and restaurateur Daniel Humm. The couple has allegedly been seeing each other for several months. "They are really hot and heavy at the moment. Daniel works long, hard hours at his restaurant Eleven Madison Park, but they still often take time to have Demi join him for romantic dinners there," a source told Page Six.
According to Esquire, the Swiss-born and raised Humm earned the accolade of "World's Best Chef" after his Manhattan eatery, Eleven Madison Park, was determined to be the best of the world's best restaurants. In addition to food critics, Humm's fellow chefs also rave about him. "He's not only cooking for himself," one said. "He's actually cooking for people. He wants them to be happy. He's not trying to f**k your mouth with things you've never heard of." Well, that must prove reassuring and pleasing to Moore.
However, Humm's dedication to clean, plant-based vegetarian cooking probably proves even more pleasing. Per Wonderful Cook, Moore is a vegan and committed to eating a raw, plant-based food diet. The New York Times reports that Humm sent scandalous shockwaves through the culinary community when he announced in 2021 that Eleven Madison Park would be transforming into a totally meat-free restaurant. Humm decided against going full-out vegan, though, as he believes it "can have negative connotations." The chef insisted, "We don't want to lecture people."