Fans Are Seeing Marlon Wayans In A Totally New Way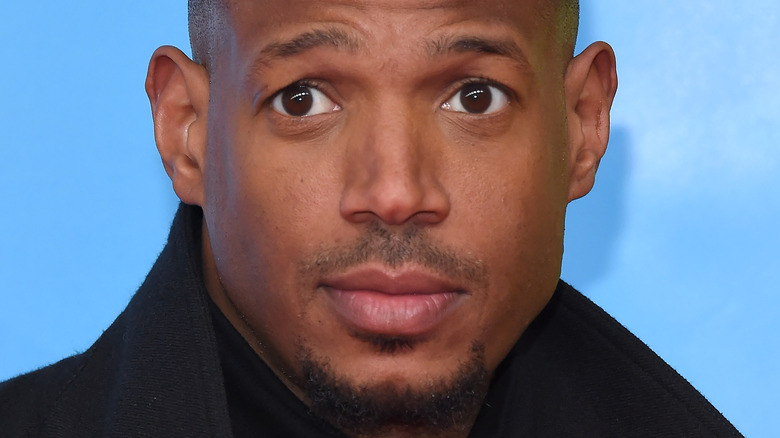 D Free/Shutterstock
Marlon Wayans and his brother Shawn Wayans are best known for starring in "White Chicks" — a comedy film in which they portray two FBI agents (Marcus and Kevin), who dress up as white sisters, Tiffany and Britney, to save their jobs and investigate a kidnapping case. The film, which was released in 2004, became an instant classic and helped the Wayans brothers make their transition from television to film.
Since then, the Wayans have had various successes with acting. Per IMDb, Marlon has starred in and made several appearances in television series like "Second Generation Wayans," "Marlon," and "Sherman's Showcase," while Shawn has stayed away from filming, preferring to host and DJ instead.
Despite their verging paths, Marlon has received a lot of praise for his recent surprise appearance in Peacock's "Bel-Air" — so much so that fans are hoping he'll be nominated for some acting awards next season. Here's what they had to say about Marlon's transformation into a serious actor.
Marlon Wayans impressed viewers with his role on Bel-Air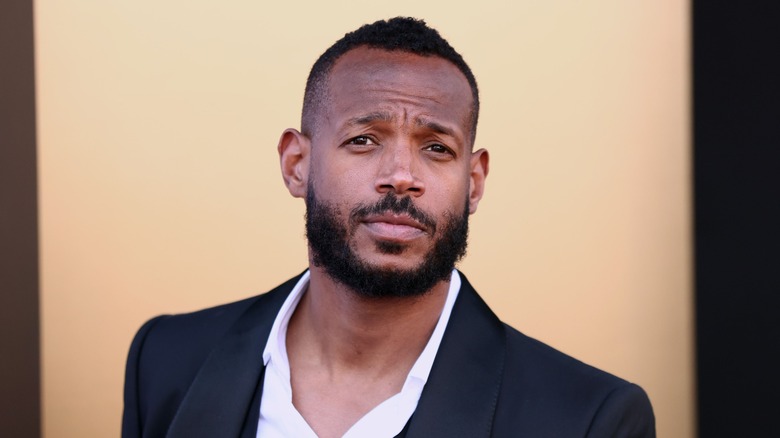 Matt Winkelmeyer/Getty Images
Fans who tuned into the season finale of "Bel-Air" on March 31 were surprised to see Marlon Wayans. He appeared as Lou, the father of character Will Smith (played by Jabari Banks) after the teen was told by his mother that his dad had abandoned the family. Per TV Line, Lou reappeared near the end of the episode and explained to Will that he had actually been incarcerated and didn't want him to see him in prison. The father-son duo was on their way to a reconciliation when they got into an argument about Will's mother, Vy, which saw Lou get into his son's face. Fans loved Marlon's acting in the scene and made their praises heard on Twitter.
"Marlon Wayans in non-comedic roles. Underrated asf," one user tweeted, while another user wrote, "marlon wayans playing will's father is AWESOME Best actor out of the whole wayans family." Other fans were surprised at how many people didn't know Marlon could act in dramatic roles. "[Marlon] studied drama way before you knew him as a comedian. Now if you start out by watching 'Requiem for a Dream,' don't blame your drinking on me," another user shared.
Marlon's range and recognizability was what led showrunners to cast him, according to Deadline. "We knew he would be good but also surprising. There are a lot of people who were the obvious candidates," showrunner Rasheed Newson said. "But we wanted somebody that the audience would react like 'Okay, wait a minute.' We wanted it to feel fresh." Sounds like they succeeded in that!