Is Kim Kardashian Further Distancing Herself From Kanye With Her Latest Business Move?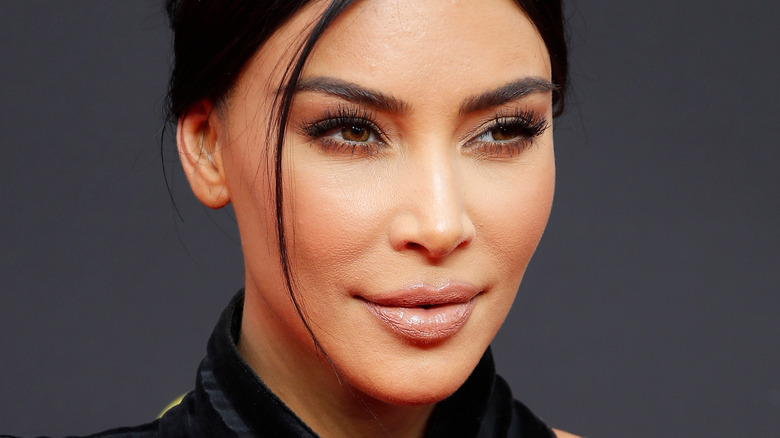 Kathy Hutchins/Shutterstock
The divorce between Kim Kardashian and Kanye "Ye" West grew increasingly messier after the rapper publicly lashed out at his ex. After Ye made it known that he did not want their daughter, North West, posting herself on social media, the SKIMS creator spoke out against the "Donda" artist. "Kanye's constant attacks on me in interviews and on social media is actually more hurtful than any TikTok North might create," Kim wrote on her Instagram Story in February, per Yahoo! Entertainment. The "Keeping Up With the Kardashians" alum mentioned how she just wanted to co-parent peacefully.
Although Ye was eager to publicly create drama, the KKW Beauty mogul said she had no interest exchanging barbs with her ex. "I used to care so much about narratives ... I just live my life the way I think is right in my soul and just push forward," Kim said while appearing on "The Ellen DeGeneres Show" on March 17. Although Ye had repeatedly taken shots at her beau, Kim took the high road and refused to slander him.
While it greatly irked Ye to see Kim spark a romance with Pete Davidson, her focus was not on her ex. "She's having a great time with Pete and would really like to distance herself from the Kanye drama and hopes he can move on," a source told Entertainment Tonight on March 20. Kim has now made a major business announcement that led several fans to believe she's further distancing herself from Ye.
Kim Kardashian shuts down KKW Fragrance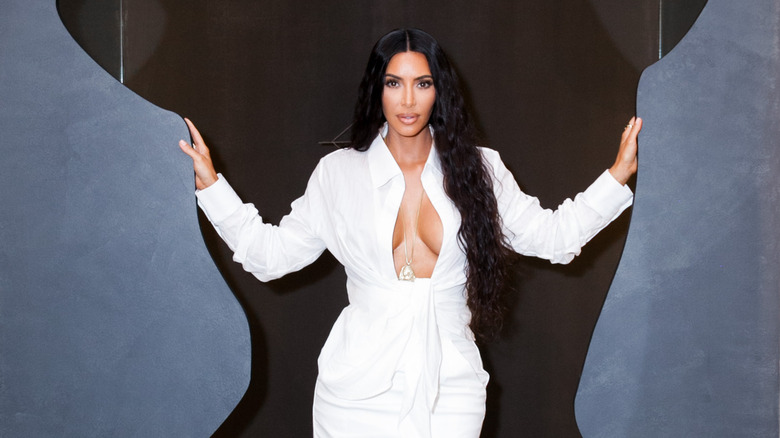 Presley Ann/Getty Images
Kim Kardashian took to social media on April 1 to announce that her perfume line, KKW Fragrance, would be permanently changing. "On May 1st at midnight, @KKWFragrance will be shutting down the website so that we can relaunch fragrance in the future under a brand new name — and under a new web store where you can purchase from all beauty categories under one site," she tweeted. "I promise I won't be gone for too long," Kim assured in a follow-up tweet.
Many fans speculated that the rebranding of KKW was related to the mogul wanting to rid herself of Kanye "Ye" West's last name. "In other words, she's dropping the West lol," one Twitter follower replied. "Kim Kardashian really closed down all her brands so she can take West out of the name," a Twitter user wrote after the news was announced. Another follower proposed that multi-hyphenate business owner may rebrand with a new name. "KKD Fragrance," they wrote in reference to Kim's boyfriend Pete Davidson.
Before their divorce became embroiled in public drama, it was believed that Kim had no intention of dropping "West" from her name. "All the kids have the last name West, so Kim is keeping it as is," a source told People in 2021. However, when Kim was legally declared single in March, she changed her name and immediately dropped the "West" from her Instagram handle, per Entertainment Tonight. With her old name in tow, Kim seems to be embracing new beginnings.