The Person Likely To Inherit Princess Diana's Former Home Isn't Who You Think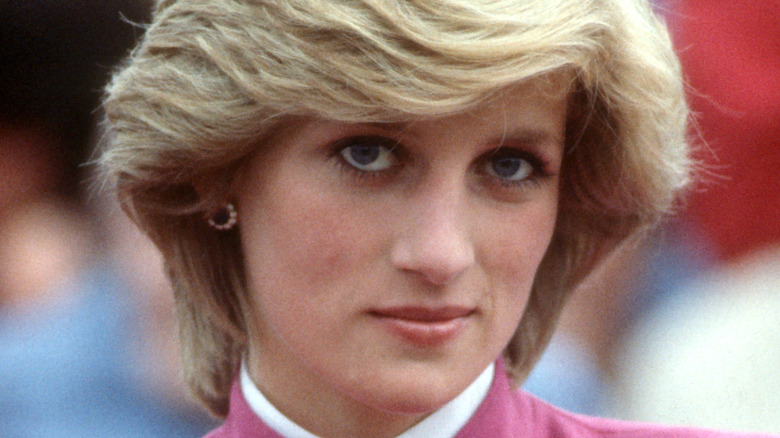 Anwar Hussein/Getty Images
A lot has been said about the fortune that Princess Diana left behind for her two sons, Prince William and Prince Harry. In fact, the Duke of Sussex said in his interview with Oprah Winfrey back in March 2021 that if it weren't for the money he inherited from his mother, he and his wife Meghan Markle wouldn't have been able to leave the monarchy behind in the way they did. (Princess Diana left an estimated $27 million behind after her untimely death in 1997.) According to the BBC, Harry suggested to Oprah that his father, Prince Charles, had cut him off both financially and emotionally after Megxit, adding, "I've got what my mum left me and without that, we wouldn't have been able to do this." 
While a lot of people might believe that Diana left all that she had for her two sons, that's not necessarily true. Even though the bulk of her fortune was left to both William and Harry, there's also the matter of who will one day become the sole owner of Diana's childhood estate.
William and Harry won't be getting Diana's home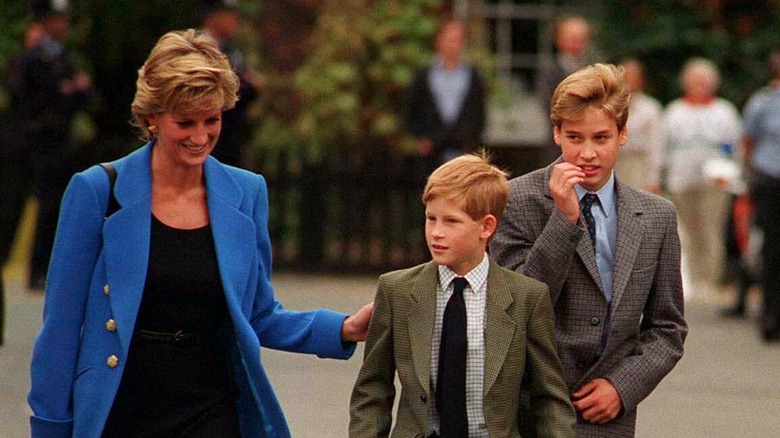 Anwar Hussein/Getty Images
Now that Prince Harry has settled into his new life in California with Meghan Markle and their two children, it's unlikely they will come back to the U.K. anytime soon. Prince William has also settled down with Kate Middleton and their family in the quaint but also picturesque town of Norfolk, where they reside whenever they're not at Kensington Palace. They were gifted their home of Anmer Hall by Queen Elizabeth after their wedding in 2011, per Hello! Magazine. Harry and Meghan, meanwhile, still call Frogmore Cottage, located outside of Windsor, their own — even though Harry's cousin Princess Eugenie and her family reportedly live there, according to People.
And while their mother Princess Diana did not leave behind any properties in her will as she did not own any real estate, one of her family members is set to inherit the home that she grew up in. According to the Daily Mail, Princess Diana grew up in Park House in Sandringham until the age of 14. She and her family then moved to Althorp House after her father John became Earl Spencer. But according to the Mirror, it's Princess Diana's nephew who is set to inherit Park House — not William or Harry. Charles Spencer's son Louis Spencer will one day be the proud owner of Park House. So, who is he, and why is he inheriting Diana's historic royal property?
Louis Spencer's royal life revealed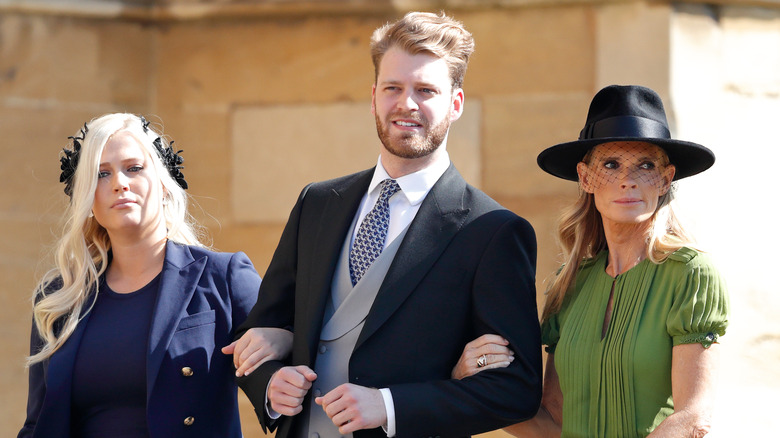 Max Mumby/indigo/Getty Images
Louis Spencer might not be as well-known or as popular as his cousins Prince William and Prince Harry, but he hasn't been totally living in the shadows, either. According to Vogue, he attended both William's and Harry's royal weddings in 2011 and 2018, respectively, and even got to have his photo taken with Nicki Minaj back in 2015. 
Because of primogeniture (the term for who is given the right of succession, beginning with the eldest son of a family), it is Louis who will become the proud owner of Princess Diana's childhood home Park House. In 2021, his older sister Kitty Spencer spoke to the U.K Mirror on the matter. "Primogeniture can be a tricky topic, because as times are changing, attitudes are as well," she told the tabloid. "We've grown up understanding that it's Louis to inherit [Park House], and Louis will do an incredible job." Their father, Charles Spencer, added, "I would be totally relaxed about Kitty inheriting it, but ... if I chose Kitty it would be against all the tradition that goes with [the property]."
William and Harry have not made any comments about the matter, nor is it likely that they ever will. As the saying goes, "home is where the heart is," and for Princess Diana's sons, it seems like that's the one place they will always carry the memory of their mother.