Jane Seymour Stuns With A Plastic Surgery Admission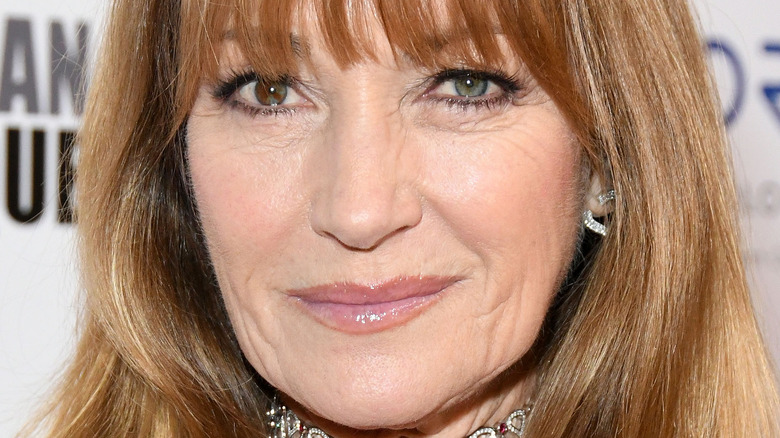 Quinn Jeffrey/Shutterstock
Jane Seymour has played some memorable roles in her lifetime, but one that sticks out the most is her role as Kathleen Cleary in "Wedding Crashers." However, as we all found out ... she preferred when certain people called her "Kitty Cat." And yes, we're totally referring to the now-iconic scene with Owen Wilson. While the scene left most viewers in stitches, it left Wilson a little bit uncomfortable. "For Owen it was a little bit embarrassing," Seymour said in an interview with Entertainment Weekly. "He did have to put his hands on my breasts, and he looked at me like, 'Oof, how do you feel about this?' And I said, 'Well, Jane Seymour might have a problem [with it], but Kitty Cat doesn't." The actor also dished that the scene in the movie was her idea and she pitched it during her audition. Guess what? It worked, and Seymour is convinced that's why she got the gig.
Seymour has starred in several movies since then, and she also happens to have a significant following on Instagram. The star continues to impress us with photos where it seems as though she never ages. In January, the actor sported a bright pink swimsuit that clung tightly to her fit figure. Fans couldn't help but gush over how amazing she looked. "Wow! Beautiful view of Jane! looking good for almost 71," one follower pointed out. 
But what does she do to stay looking so youthful and fit? Well, we can tell you one thing she says she doesn't do.
Jane Seymour claims she's never had plastic surgery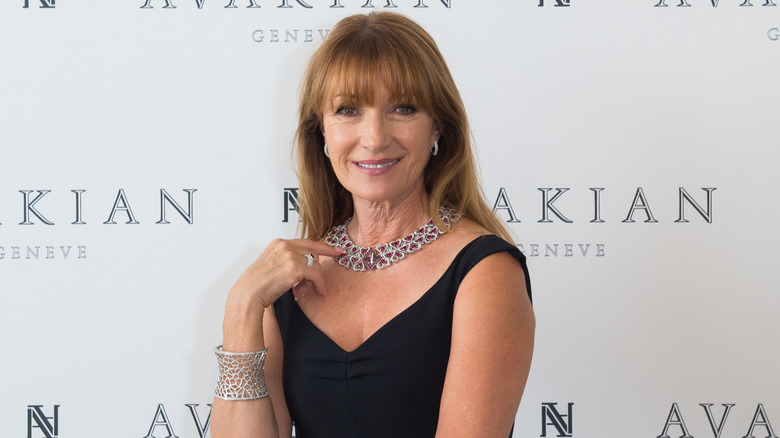 Samir Hussein/Getty Images
Jane Seymour is the latest celebrity to get candid about plastic surgery. There's no doubt that the 71 year old still looks far younger than her age, and believe it or not, she says that she hasn't done a thing to her body. Maybe she can just chalk it up to great genetics? "I am unusual in Hollywood in not having any work done, I only know one other actress who hasn't had it — though she might have now!" she told the Daily Mail. Seymour claims that the her lack of surgery helps with her roles. "I felt as an actress I needed to have all the moving parts moving. And I'm at the point in life where it's not all about looking perfect — it's about playing a character."
Interestingly enough, Seymour did admit to going under the knife in 2007. During an interview with People (via the Daily Mail), she confessed that she had breast implants after her twins' birth and a minor eye lift. "I'd never had a big bust — I always say they had to make smaller implants just for me, but I wanted the shape back," she explained. "Clothes fit and look better. It was a good move." Hmm, maybe she just forgot about it or only considered those minor enough to not count?
Either way, as Seymour said, almost everyone in Hollywood has gone under the knife in some way, shape, or form ... even Amy Schumer! To each their own, as they say!