The Big Lie Phoebe Dynevor Told To Get Her Role On Bridgerton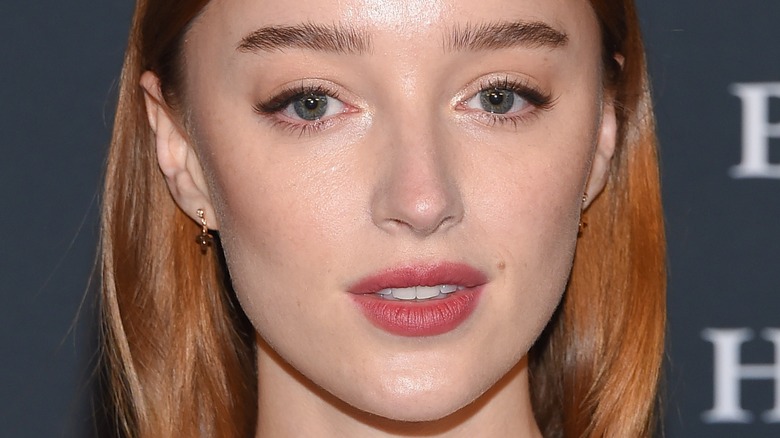 DFree/Shutterstock
Phoebe Dynevor took center stage as Daphne Bridgerton in Season 1 of Netflix's Regency-era drama, "Bridgerton." (Season 2 has since turned its focus to Daphne's older brother, Anthony Bridgerton, played by Jonathan Bailey.) In Season 1, viewers watched Daphne make her big society debut, fall in love, and wed the dashing duke, Simon Basset (Regé-Jean Page). Though her role this time around was secondary to Anthony's, Daphne was still present in the show's newest installment. In fact, the counsel and guidance Daphne gave her brother proved that she's achieved a new maturity in her marriage with Simon. "Daphne's leading the way in terms of knowing what love is, what it means, and what marriage means, and she's trying to pass on that knowledge to Anthony," Dynevor told Entertainment Weekly.
By the end of Season 2, fans know that [SPOILER ALERT] Anthony finds love with Kate Sharma, so time will tell whether he'll be as settled as Daphne. As of 2021, Netflix reported that the show has been greenlit for Seasons 3 and 4, meaning fans will see Colin and Benedict Bridgerton's love stories unfold on the small screen, too. Chances are that Daphne and Anthony will continue to appear, as well, especially because "Daphne remains a vital part of our story," creator Chris Van Dusen told Entertainment Weekly. But, despite her foundational presence, Dynevor wasn't a shoo-in for Daphne. Fans might be surprised to learn that she actually told a big lie in order to land her starring role!
Phoebe Dynevor was scared of horses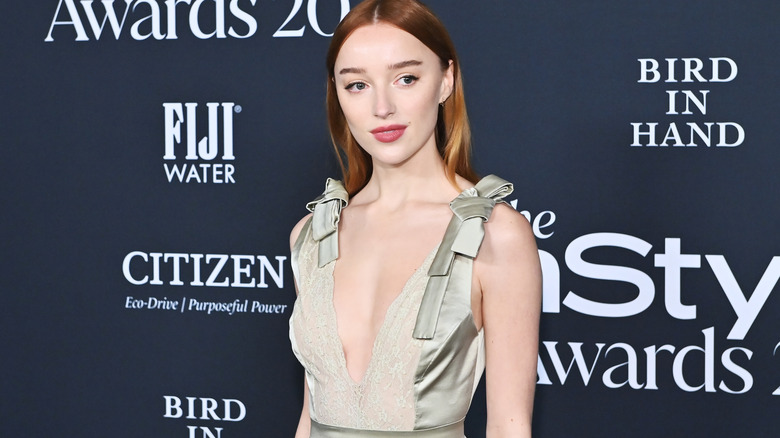 Stefanie Keenan/Getty Images
Daphne Bridgerton was the "diamond" of the social season — aka the debutante chosen by the queen as the most eligible bachelorette. As such, she was constantly wowing with her wit, her wardrobe, and various other skills befitting a lady of that era. Because high-society Englishwomen frequently rode horses in the 19th century, her character was expected to ride in multiple scenes. That said, equestrian skills didn't come naturally to Phoebe Dynevor. "I've always said — I don't know why — that I didn't like horses and was scared of them. But in the audition when they asked me, 'Have you ridden a horse before?' I was like, 'Yeah, I'm amazing. I've ridden so many horses. I'd be perfect for this role,'" the actor told Glamour.
Once she was cast, Dynevor underwent horseback riding lessons with her co-star, Regé-Jean Page, and soon grew to enjoy the activity. "I actually loved horseback riding by the end of it and would love to get back on a horse as soon as possible," she added, per Glamour. But it wasn't all fun and games, especially in the beginning. "The horse riding was quite terrifying because I didn't realize that I would have to be side-saddle," the Netflix star told Express in December 2020. "So that was a new skill!" Speaking of new skills, horseback riding wasn't the only activity that Dynevor had to master in order to wow in her role as Daphne.
Phoebe Dynevor learned to dance and play the piano on Bridgerton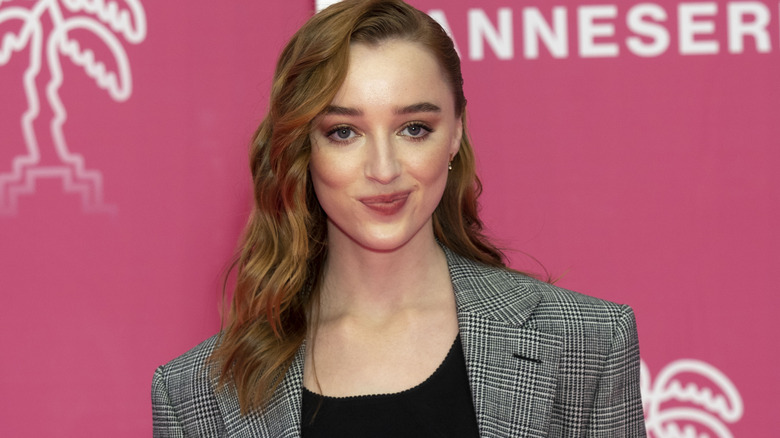 Arnold Jerocki/Getty Images
Along with riding side-saddle, Phoebe Dynevor took etiquette lessons, and learned to dance and play the piano for "Bridgerton," per Variety. "We had an amazing choreographer who did all the dances with us and taught us how to properly curtsy and bow and build good posture," she told Elle. The actor added that all of the waltzing was somewhat of a roadblock given her lack of dance experience, but that she and Regé-Jean Page managed to keep things fresh. "We rehearsed only with modern music. ...That was really fun because it brought us to the present day and made it feel more relatable," Dynevor shared, citing Rihanna and Camilla Cabello as two of the artists that she and Page grooved to.
Unfortunately, piano playing was a bit trickier. "Piano, I'm not so good at," she told Variety. While Daphne is the star pianist of the Bridgerton family in the show, her sister Eloise Bridgerton (Claudia Jesse) is the actual musical talent IRL, according to PopSugar. "I've got a piano. It was my grandad's and he taught me how to play the piano and when he died he left it to me in his will," Jesse told Bradford Zone in 2018. Accomplished pianist or not, Dynevor's newfound skills are surely enough to make her quite the Renaissance woman! "I felt very much ready to enter the marriage market by the time I finished with everything," the actor joked to Glamour.