Inside Bridgerton Star Jonathan Bailey's Love Life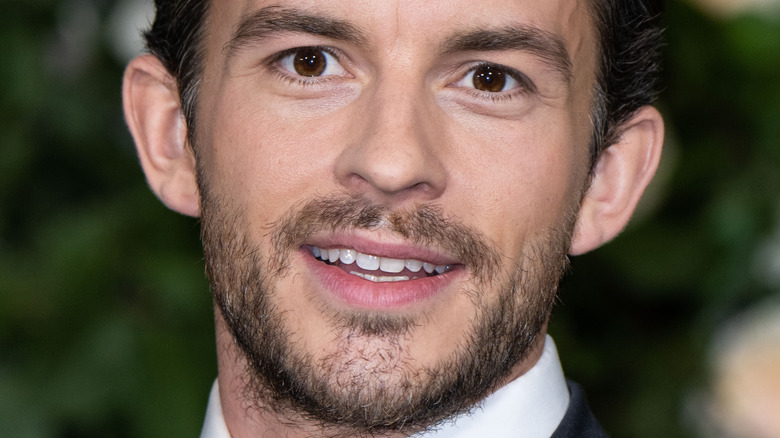 Jeff Spicer/Getty Images
With Netflix's "Bridgerton" Season 2 set to drop on March 25, fans are eagerly waiting to gobble up the next installment in the hit Regency-era drama. While Season 1 centered on Daphne Bridgerton (Phoebe Dynevor)'s love story with Simon Basset, the dashing Duke of Hastings (Regé-Jean Page), Season 2 will see Daphne's older brother, Anthony Bridgerton (Jonathan Bailey), take center stage. As a quick refresher: In Season 1, Anthony was busy wooing opera singer Siena Rosso (Sabrina Bartlett), who would never have been considered a suitable match for him, per ScreenRant. Viewers may recall that Siena broke things off with Anthony, paving the way for Anthony to find a wife of his own.
But, as fans know, the course of true love never did run smooth. Esquire tells us that when Anthony — intending to marry for duty over love — becomes engaged to one woman, Edwina Sharma, he instead falls for her older sister, Kate Sharma. The "Bridgerton" trailer also promises lots of juicy, romantic adventure, complete with sexual tension and a Mr. Darcy-esque shot of Anthony falling into a lake. (IYKYK.) In short, the show's newest installment is sure to be the talk of the 'ton! But, while fans will soon be swooning over Anthony's on–screen romance, what do we know of Bailey's love story IRL?
Jonathan Bailey keeps his love life private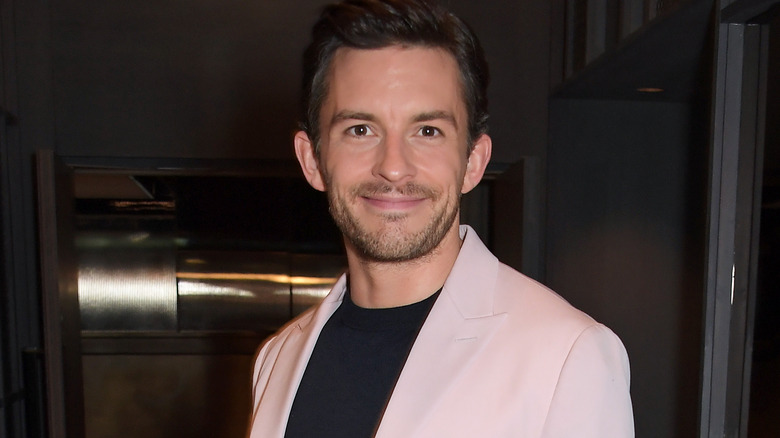 David M. Benett/Getty Images
Although Jonathan Bailey portrays a straight man on "Bridgerton" (and a womanizer at that), Bailey has revealed that he is gay. In 2022, he told GQ that he felt the need to hide his sexual orientation when he was starting out in the entertainment industry. This was because Bailey's "actor friend" told him, "There's two things we don't want to know: if you're an alcoholic or if you're gay." In response, Bailey felt that "in order to be happy, I needed to be straight," as he shared with GQ. Thankfully, he eventually reached a point where he understood that hiding his true self wasn't worth it, even if it meant losing out on roles. "I thought, 'F*** this, I'd much prefer to hold my boyfriend's hand in public or be able to put my own face picture on Tinder and not be so concerned about that than getting a part,'" he added.
Bailey may be open about his sexuality now, but he still keeps his love life largely under wraps. According to his Instagram account, there's no sign of a public love interest. In 2021, the actor sat down for an interview with Harper's Bazaar, where he revealed his first crushes. "My first crush was probably Anita from 'Heartbreak High,'" he shared. "And if not Anita, then Prince Eric from 'The Little Mermaid.'" We are not sure if a mashup of the two characters exists off-screen, but Bailey has been rumored to have a leading man in his life.
Jonathan Bailey might be dating James Ellis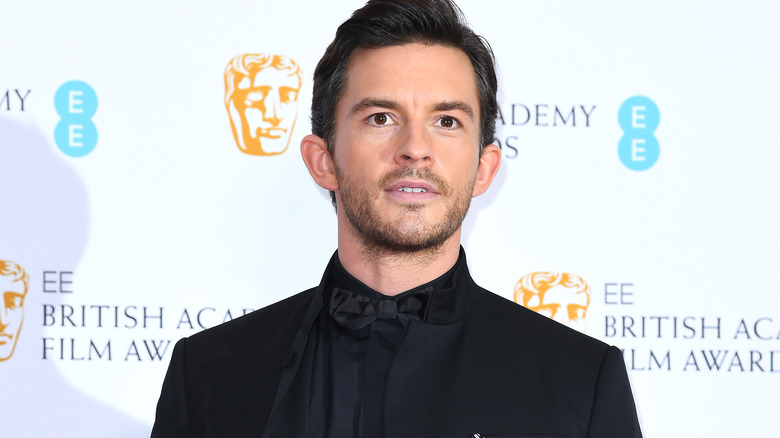 Joe Maher/Getty Images
According to YourTango, Jonathan Bailey is believed to be quietly dating James Ellis after 24/7 News caught the pair lunching together in Notting Hill, England. In addition to dining out together, Ellis accompanied Bailey to the 2019 Olivier Awards, where Bailey won Best Actor in a Supporting Role for his work in the West End revival of "Company." As soon as his name was announced, Bailey turned around to give Ellis a sweet smooch. In his acceptance speech, the actor spoke of how grateful he was to have had the opportunity to portray an openly gay character. 
"At a time where acknowledging the very existence of LGBTQ people in our schools is being questioned, we have been able to, as a company, show a lovely and celebratory snapshot of gay love," he said. "That LGBTQ people really aren't that different — we are just as anxious and just as flawed and just as desperate to fall in love as everyone else."
Despite the images, and Bailey's public kiss with his maybe-BF, the "Bridgerton" star has not publicly mentioned a boyfriend or fiancé. Furthermore, there isn't enough evidence to suggest he and Ellis are more than friends, or that they're still together. All that's certain is that Bailey is living the authentic life he always set out to live, and fans couldn't be happier for him... official boyfriend or not.